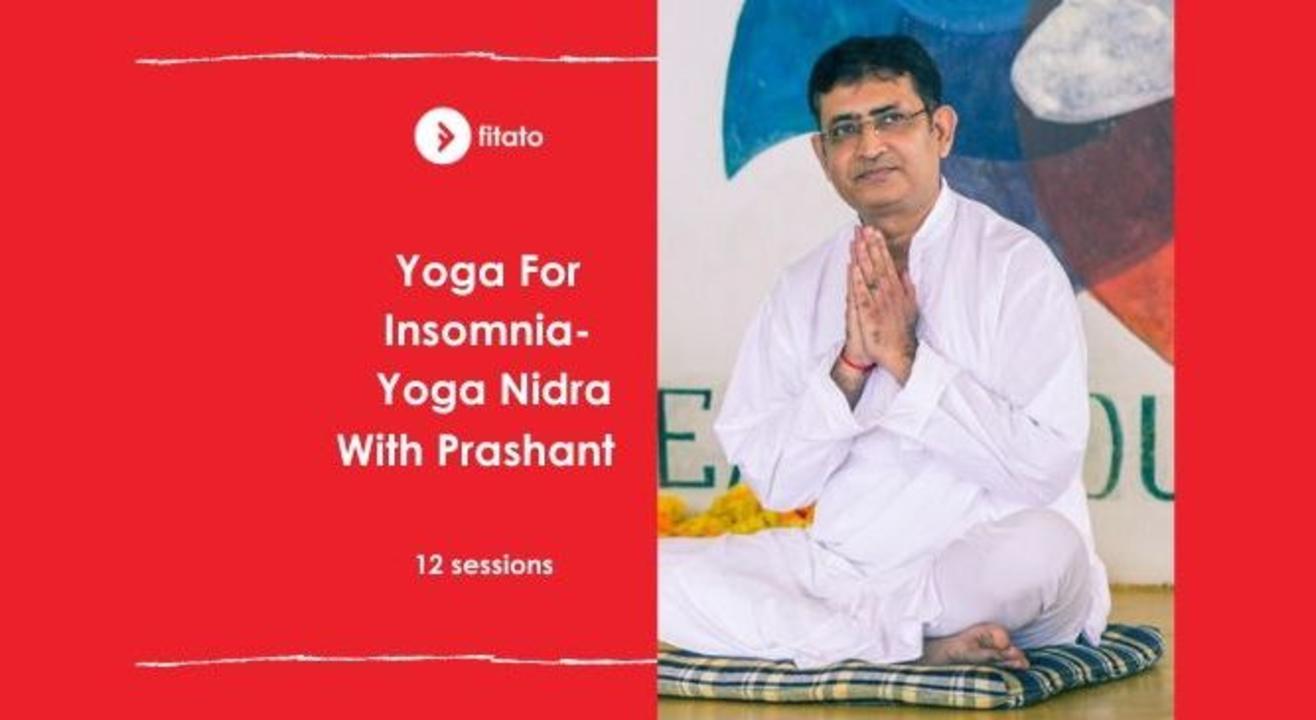 Fitato | Yoga for Insomnia - Yoga Nidra
May 27 - June 18 | 12:00 PM
Invite your friends
and enjoy a shared experience
Invite your friends
and enjoy a shared experience
About the Event
"The essence of Yoga is Meditation. The transformation from ignorance to wisdom takes place in Meditation."
Overview and Purpose of The Course
In these difficult times of CoViD-19, living in constant fear and insecurity has to be managed, and what better than to join a Yoga class while remaining safe at Home. With Yoga practices, you can experience a balanced emotional state, physical harmony which will result in mental clarity. Yoga Nidra practice allows the body to deeply relax while the mind stays inwardly alert. Yoga Nidra guides practitioners into the "hypnagogic state"—the threshold between alpha and theta waves—the knife's edge where the body "sleeps" while the mind is lucid.
Concepts that will be covered:
Asana, Pranayama, Mudra, Yoga Nidra & Meditation
The practices of Asana & Pranayama to make the body light, heathy and develop the ability to sit to experience the state of Meditation.
A complete practice of Yoga Nidra to release mental stress in order to experience good health, clarity and happiness.
Meditation session to bring harmony in physical, pranic, mental and emotional levels, and thus smoothen the spiritual path of the aspirant.
Course Instructor
PRASHANT PANDEY
Prashant is an accomplished Yoga Teacher and Therapist by profession with experience of more than 20 years successfully teaching and conducting Yoga classes and courses across India.
He was introduced to practical Yoga in 1991 through a Health Management Course conducted by Bihar School of Yoga, Munger, Bihar.
He had the opportunity to lead Ashram and Yogic Lifestyle at Bihar School of Yoga, Munger, Bihar for over 10 years (1995–2005) under the surveillant vision of his Guru Swami Niranjanananda Saraswati, the Chief Patron of Bihar School of Yoga and Chancellor of Bihar Yoga Bharati, Munger, Bihar.
He has unique abilities to understand physical, mental and emotional needs of a person or a group and then meticulously go about structuring practice sessions accordingly.
He has gained deep insights into human behavior, stress, anxiety, diseases and their remedy/management through years of experience teaching and conducting Yoga sessions for general practitioners, students, jail inmates, government employees, Army officers & soldiers, Sports Professionals, High risk professionals, Medical Doctors and patients.
Each set of practitioners have specific needs for their mind, body and emotions. Prashant takes a holistic approach to tackling all these needs and designs a course that relaxes their body, mind and emotions and create deep impact at all levels.
No of Sessions: Total 12 sessions
Duration of each session: 45 mins session plus 15 min of a Q&A session
Days of week: Tuesday, Thursday, Saturday. Timing 12:00 PM To 1:00 PM
Activity Requirements: No equipment or props will be required. The only thing required is for you to be true to yourself and attentive throughout the course!
Streaming on ZOOM!
Book for your stating date here and our Fitato Team will get in touch with you for the schedule of upcoming classes and session links.