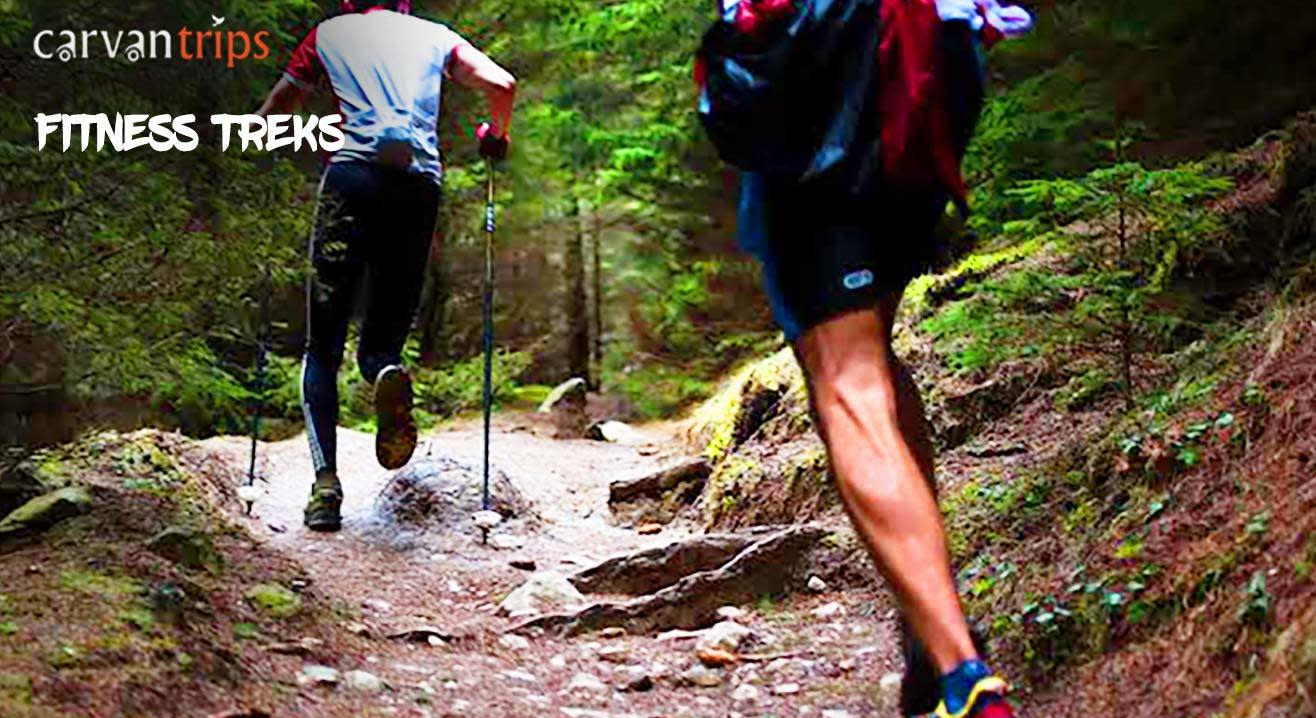 Trek
Fitness Trek to Prabalgad
About
Fitness what?
We're happy to share & introducing a unique concept for a healthy lifestyle called "fitness trekking"! Spend your Sundays not running on a stationary tredmill in a boring gym or binge eating while lying around like a couch potato. Instead, join us for Medium level monsoon treks in the backdrop of picturesque locations of cloud covered mountains! Each trek is bound to burn 1000+ calories!
Prabalgad, also known as, Muranjan, was originally going to be converted into a hill station. But due to lack of water, the British shifted their plan to Matheran.
From the base village, the view is serene, the meadows look attractive and the sudden drop of the valley with it's distinctive "V" shape surprises one with its splendid views.
Climb upwards, going through the semi - steep crust where streams run parallel. Walk through the dense forests under heavy rains, and then in the end the whole place open up to the spectacular views of the twin fort, a geological wonder called Kalvantin Durg. Shout out to the fellow trekkers standing on the other side or simply sit and bask in the glory of a Sunday well spent.
Calculated Calorie Burn:
We will be carrying along a GPS based (non cellular) device to measure our ascend, descend and total disctance covered. This device will be worn by one person along with a HR monitor, which will help us calculate the average calories burnt by that person. The exact calorie burn count would vary upon the physical attributes of each person.
07:00 AM – Reach and Meetup at Panvel railway station ticket counter
08:00 AM – Reach at the base village (rest and briefing)
08:15 AM – Start trekking towards Prabalmachi
09:45 AM – Reach at Prabalmachi and enjoy the views
10:00 AM – Start trekking towards Prabalgad
12:00 PM – Reach Prabalgad
01:00 PM – Start Descending
02:00 PM – Reach at Prabalmachi calculate calories burnt and have lunch
03:00 PM – Start descending
04:30 PM – Reach at the base and head back with new friends and memories
05:30 PM – Arrive at Panvel railway station and depart for home
Breakfast, lunch (Veg), Non AC Transport from Panvel Railway station to the base village (and back), and expertise charges.
Anything not mentioned above.
Please refrain from consuming Alcohol or any intoxicant uptill 24 hours before the trek as it may cause severe dehydration, nausea, vomitting and risk to life.
Avoid carrying heavy weight backpack for this trek. Keep everything covered in a plastic bag as there are high chances of raining.
The food provided would be simple village food

Can I do this trek? Yes, you are fit for the trek if you:
Can jog non-stop for 2 kms, or
Can walk for 5 kms without feeling tired & breathless, or
Do some physical activity on a regular basis (Cycling, Swimming, Gym etc)
Have done a simple trek before of atleast 2 hours
Have not consumed alcohol in the past 24 hours
Have no medical condition which causes discomfort during any physical activity
Full/ Half sleeve T-shirt with stretchable Gym Pants/ Yoga/ Track pants/ Shorts. Please DO NOT WEAR Denims or formals.
Good Quality Trekking/ Hiking shoes Compulsory (Floaters and Sandals are not allowed) or a comfortable pair of sport shoes with a good grip. Please don't wear formal/ casual/ leather shoes and please ensure the shoes are of good quality and not old as to avoid wear and tear, especially of the shoe sole, during the trek.
Wind cheater/ Water proof Jacket
Water (2 Litres) Compulsory
Food (Dry Snacks, Biscuits, Theplas, Parathas), Plum cakes, Fruits (Banana) for the Summit
Personal First Aid Kit
Cap, goggles, sunscreen etc.
Electral powder / Glucon D / Tang
A backpack to carry everything (No handbags or jholas)
Personal Sanitary Kit
Extra Pair of Clothes and socks
A light pair of slippers in the bag (for post trek).
For all the details, please click here
Venue
Panvel Railway Station
Railway Station, Sector 18A, Forest Colony, New Panvel, Navi Mumbai, Maharashtra 410206