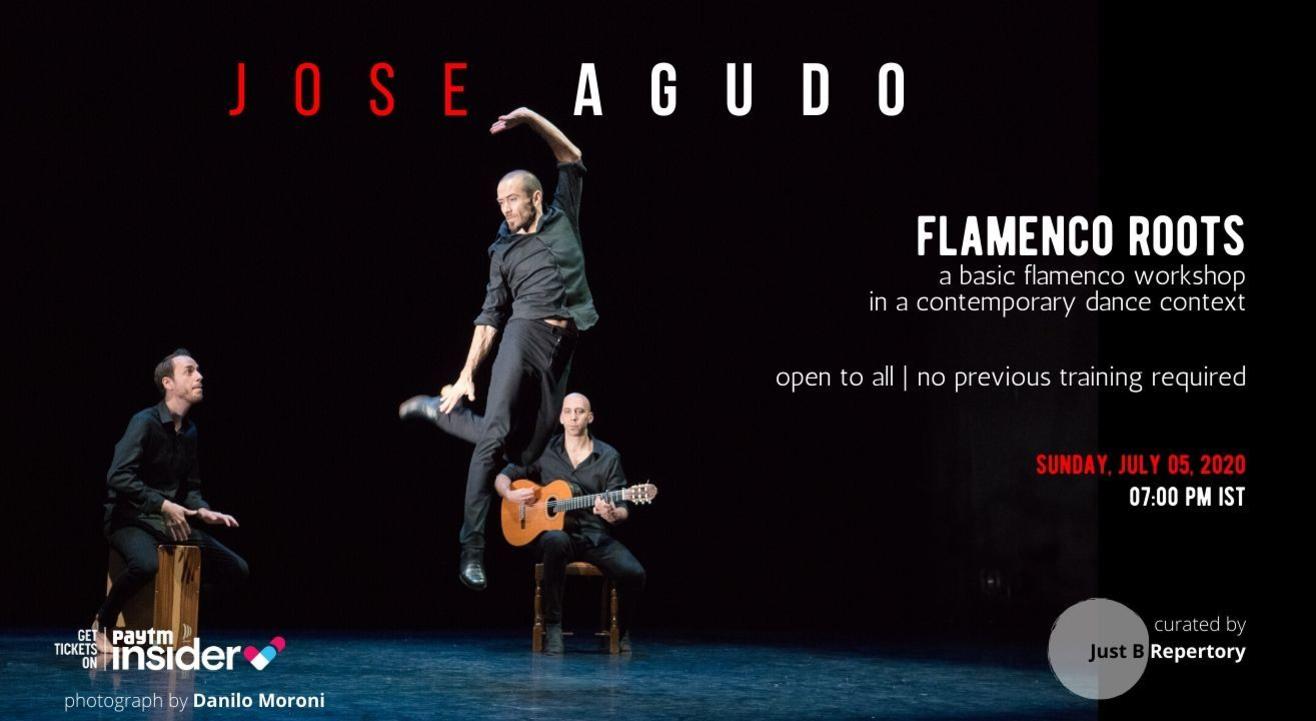 Flamenco Roots by Jose Agudo | Dance Workshop
Invite your friends
and enjoy a shared experience
Invite your friends
and enjoy a shared experience
About the Event
About the Workshop:
Participants will experience the fundamentals of Flamenco dance such as rhythm, expressive use of the arms and footwork, and then explore how those skills may be brought into contemporary dance. After the warm up there will be an opportunity to learn Agudo's repertoire and play with the spontaneous aspects of Flamenco. There will be space to improvise with these rhythm patterns and techniques. Most importantly, we will encourage each other to have fun and let go into the groove and warmth of the contemporary Flamenco spirit.
Level: Open for all
About Jose Agudo:
Jose started his career in Andalusia where he began performing as a Flamenco dancer. Slowly the world of contemporary dance became more visible as he worked throughout Europe performing with Charleroi/Danses, Ballet de Marseille, T.R.A.S.H, Shobana Jeyasingh Dance and Akram Khan Company.
As a rehearsal director and assistant choreographer Jose has worked on several creations for Akram Khan Company, including DESH, iTMOi, TOROBAKA, Until the Lions, Chotto Desh, London 2012 Olympic Games opening ceremony, and Sylvie Guillem's farewell tour Life in Progress.
In 2011, Jose started to study Kathak under Akram's guidance. Finding many parallels between this training and his early studies of Flamenco, Jose reconnected with his roots and began to explore traditional forms in a contemporary context. As a result he created Silk Road (2017), which is still touring and most recently Carmen, which will tour from 2021.
About Just B Repertory:
Just B Repertory (JBR) is a performing arts company founded in February 2020 by theatre and film actor-dancer Bhavna Pani. The company's primary focus is on creating, producing, curating Dance-Theatre along with text-based devised work.
Pani is also the Artistic Director of the company, and her experience and training as a performer expands over two decades.
Suruchi Pawar, a Cultural Producer and Independent Arts Manager based in Bombay, is a Producer at JBR.
To know more, visit
bit.ly/JBR-Instagram
bit.ly/JBR-FB