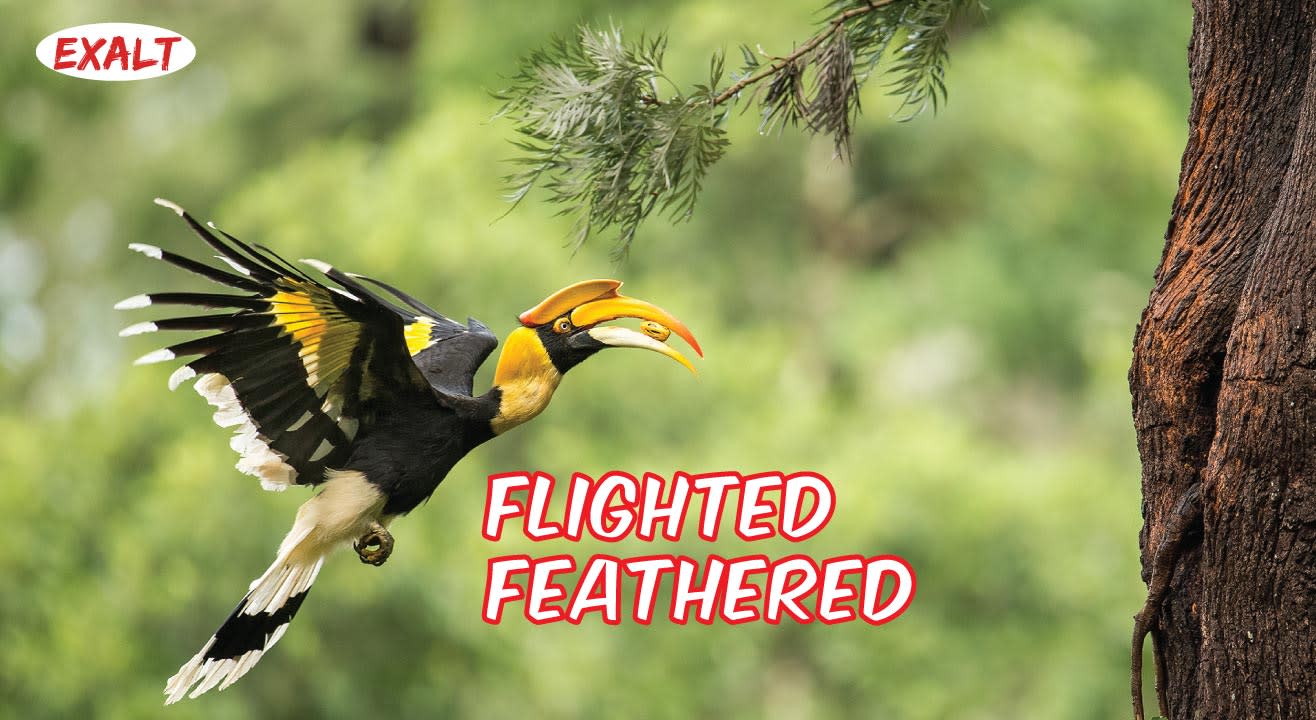 Experiences
Flighted Feathered
November - December | 7AM
Exalt Campus, Dandeli, Bangalore
About
Are you a birding enthusiast? Are you a nature lover? Do you like being outdoors?


If the answer to the above questions is a yes, try something different. Get out of your comfort zone, grab your camera, your binoculars and head out to Exalt at Dandeli!


Hangout with the hornbills (both pied and grey) and dance with the drongos. You can find leafbirds, flycatchers, minivets, robins and kingfishers and many others. This is the time of year for the migratory birds to join the party with birds such as cranes and egrets come from as far away as Russia.


Should you get tired of walking around the pristine wooded areas, you can always relax in the swimming pool, or if you are feeling more adventurous, Exalt Campus has mountain bikes and recreational fishing to while your time away.
Parking is available at the venue and is not chargeable.
Rooms will be allocated on a first come first serve basis.