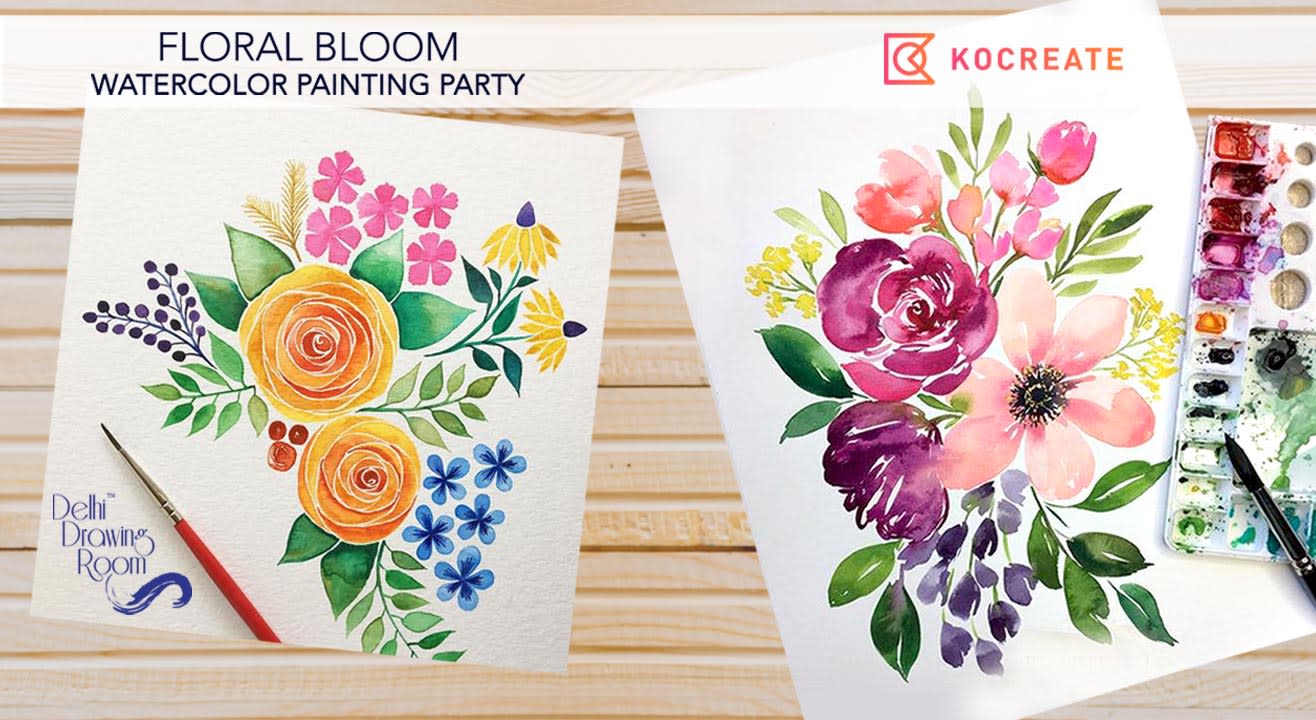 Painting
Floral Bloom- Watercolor Painting Party by Delhi Drawing Room
About
Delhi Drawing Room brings you a fun workshop on the master medium - watercolour. Experience the most classic medium as the colour pigments merge into water and create a dramatic, almost theatrical, treat for the eyes!


However difficult it may look, Delhi Drawing Room specialize in making most daunting art a cakewalk! And as always, art supplies are taken care of by them. And thr best part? Painters, beginners & non-painters, all are welcome; no experience in drawing and painting is needed.


Oh yes, you get to carry the painting home!
Founded by self taught artist Snehal Patil, Dehli Drawing Room is an initiative that fosters fun and non judgmental environment that was created by the vision to encourage creative expression in everyday settings.
The dream of KoCreate is to create a supportive ecosystem for entrepreneurs in the design space.