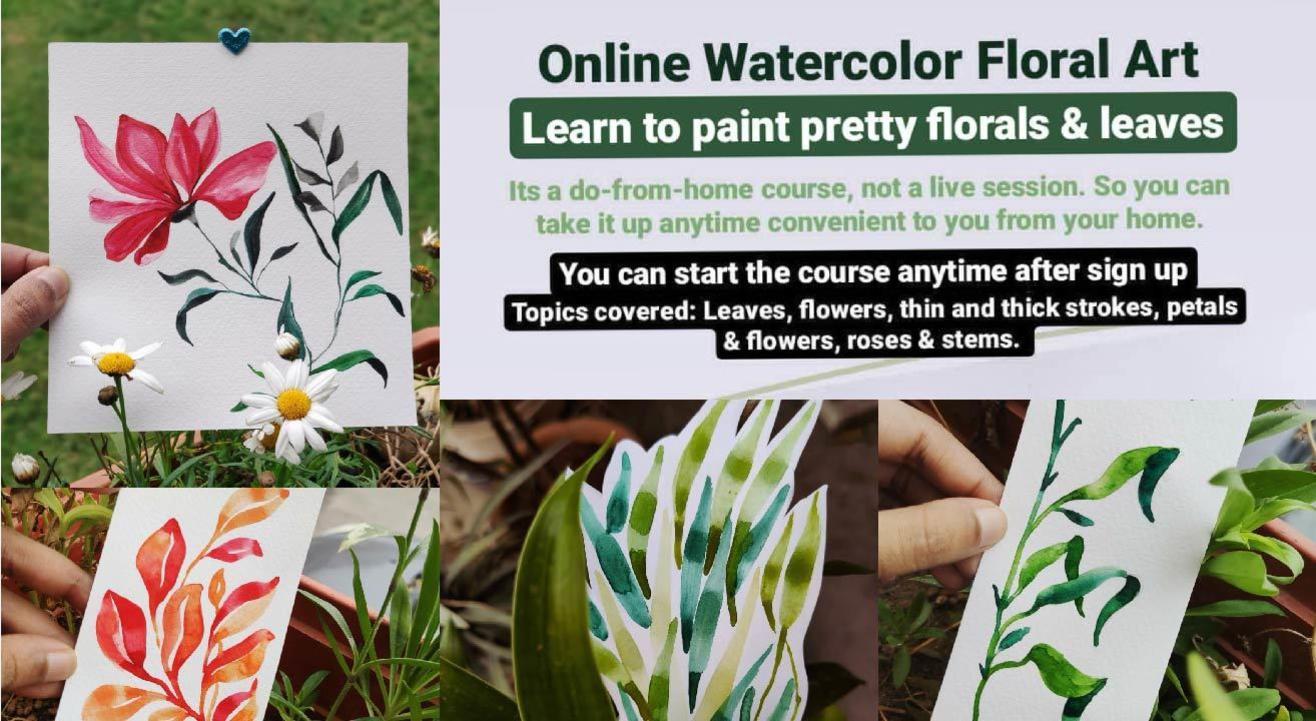 Florals Watercolor Online Course
Invite your friends
and enjoy a shared experience
Invite your friends
and enjoy a shared experience
About the Event
About the course: You will learn to easily, effortlessly & efficiently create your own breathtakingly vibrant watercolor floral pieces. You will be taught various techniques of painting leaves & flowers.
My hope is that this course helps you realise that your watercolor hobby is within reach, that you can create beautiful, floral watercolor artworks without dedicating a huge amount of time, space or money to your new hobby. This is a creative passion that doesn't demand all of your time, energy & attention. Instead, it can be a welcome outlet for all of your beautiful creativity.
It has a course structure for 2 weeks learning. There are 5-6 modules/videos for each week. On sign up, you receive an email from me with the link of the course from where you can download the whole course.
• Full instructive videos and tutorials by me
• This is not a live session
• Everything is downloadable and you have lifetime access to the course
• On sign up, you receive the entire 2 weeks course material
• You can start it whenever you want to, and do the course at your own pace
• I will review your assignment and give you feedback
This Course is perfect for beginners. Don't fret if you have never done a piece of art before. You will be just as comfortable without any experience.
In this course, you will learn:
You will be taught various techniques of painting leaves & flowers. Its time to stop looking at the watercolor creations of others & start creating your own artworks.
Requirements: You should have watercolors, a brush and a sketchbook with you. (Or any paper thicker than normal). You can order Camel watercolors online from Amazon. Any round brushes, size 3 till 7 are fine.
About the host: I am Menal Dwivedi, a designer + illustrator + calligrapher. I am the founder of my brand - The Pink Magnet. To know more about my work, head to Instagram @thepinkmagnet
I have taught over 600 students in watercolor art. I make artistic, quirky & fun products which are both handcrafted and digital. I have specialised in visual art direction for the last 10 years. Lately, I have been taking art & design workshops in Berlin, Vienna, Belgium and my workshops have been attended by people from over 15 countries. You can see past workshop images on Instagram @thepinkmagnet.