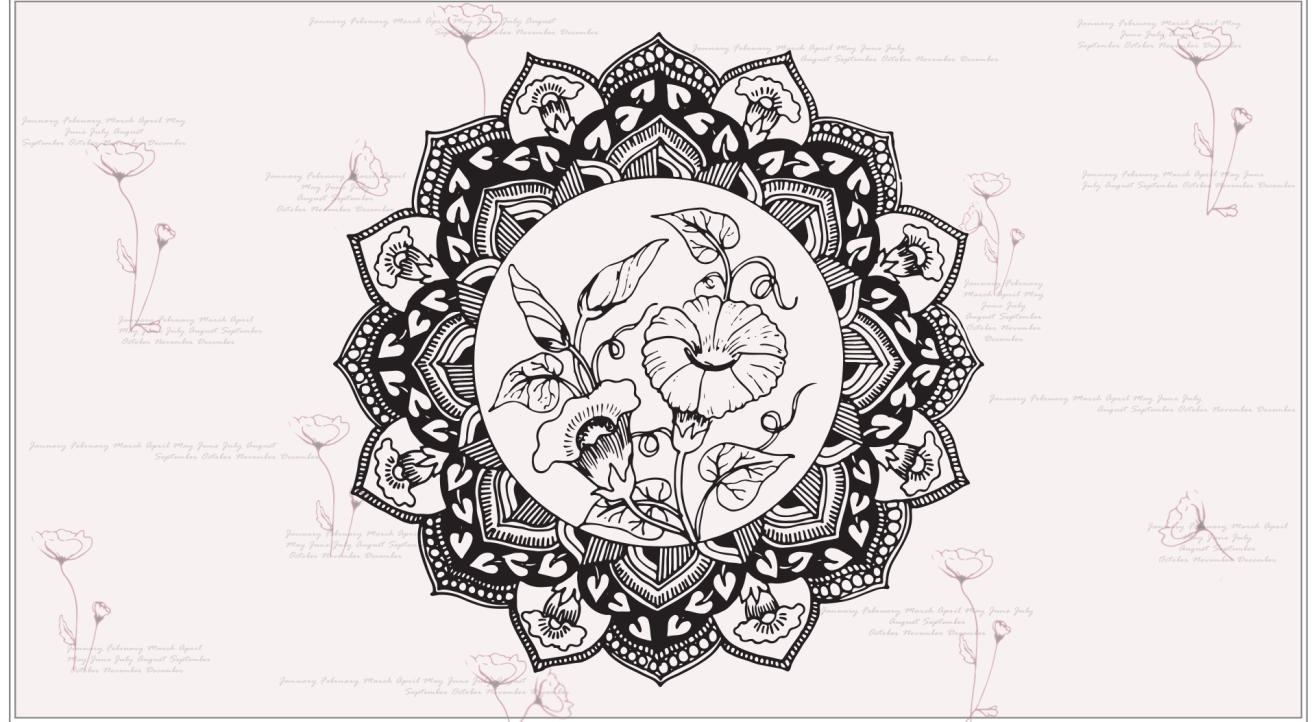 September 29 | 4PM - September 30 | 5PM
Invite your friends
and enjoy a shared experience
Invite your friends
and enjoy a shared experience
About the Event
Creating a Month Flower Mandala is a very personal and unique journey – join us as we teach you how to create a Flower Mandala representing your own star sign. Each participant will have the opportunity to learn how to create a composition, the meaning behind each star sign, and more!
To help you understand the concept better we've put together a sneak peek at the designs from this workshop.
This is a two-day online workshop (one and a half hour per session) on Zoom.
It is a live session and no recordings will be provided.
The workshop will be conducted in Hindi.
What Do You Learn
Day 1
12 Flowers
Mandala Drawing (Measurements)
If time permits we shall prepare the basic drawing for Day-2
Day 2
One full composition (for the month of September)
Painting (Demo)
It might not complete during the workshop hours.
We will start and you can complete and send us pictures.
We will send the coloured picture to you.
List of Materials Needed
4 Sheets – Basic drawing paper or any paper available
1 A4 size sheet for the final drawing
A rounder (Compass)
Scale
Pencil
Eraser
Pen – Pigment pen, Micro-tip pen, Ball pen, Markers, Sketch pen or Colour pencils.
If none of the above are available you can use any pen which is available at home.
Date: 29th & 30th September, 2020
Time: 4.00 pm to 5.30 pm (It will be a one and a half hours class per day)
It might exceed by 15 mins since we will be teaching the details.
Fees: 900/-
Ticket once sold will not be refunded.
The zoom link will be sent on registered number about 30 mins before the workshop schedule time on WhatsApp. If any participant doesn't receive the link, they can send a WhatsApp message on 7506122332 along with their order id and we will share the link immediately.
The picture shown in the post is just for your understanding, it need not be what is going to be taught in the class. We try and plan a subject which can give you the maximum insight into The Art form.
The artwork may or may not finish during the session. We shall start and finish as much as possible and send you
a complete image of what is taught during the session.
We are more than happy to teach. Please note if time permits, we will answer all your queries during the class or try to email them to you.
Sometimes there are network issues in the Zoom App or at the conductor's residence. We request you to please be patient during such times. We shall try our best to give you the best experience and fix it asap.
Stay Safe!!