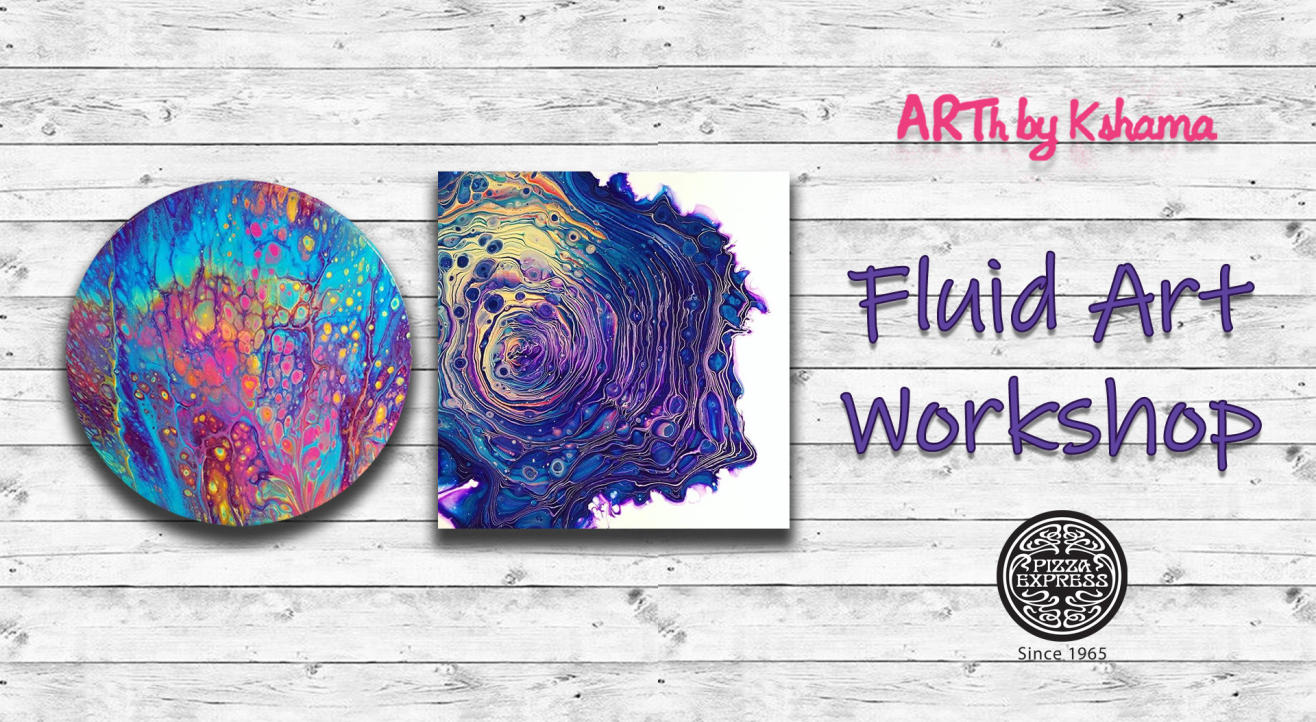 Painting
Fluid Art Workshop- ARTh by Kshama
About
ARTh by Kshama presents the Fluid Art Workshop. Its an intuitive form of art that is very captivating and gaining popularity amongst artist and amateurs alike. A fun painting technique resulting in an abstract work of art.
In this workshop we shall explore the basics of acrylic pouring and its techniques like ribbon pour, swirls, flip cup, balloon etc. Participants can use any of the above techniques to make their own masterpiece..
So lets get started. Do block your seats.
Venue: Pizza Express, Colaba.
Date: 21st July, 19.
Time: 4 pm to 7 pm.
For 14+ age group.
Limited seats only.
Ticket: 2050/- per participant.
Inclusions:
All necessary materials to be used during the workshop.
Refreshments.
Word from the Artist & Founder Kshama Thakkar- I am a Chartered Accountant by qualification and a self taught artist. Painting allows me to break the norms and explore various mediums in art, meet people with different ideologies and moreover discover myself in the process. Conducting different art workshops, exhibiting my work and unconditional support from family and friends has given me motivation pursue my passion. It brings me immense joy to share this experience with all of you.
Credits:
Stationary: Anupam Stationery Point
Venue
Pizza Express, Colaba
Gourmet Investments Pvt Ltd, Dhanraj Mahal Shivaji Marg, Appolo Bunder, Colaba, Fort, Mumbai, Maharashtra 400001