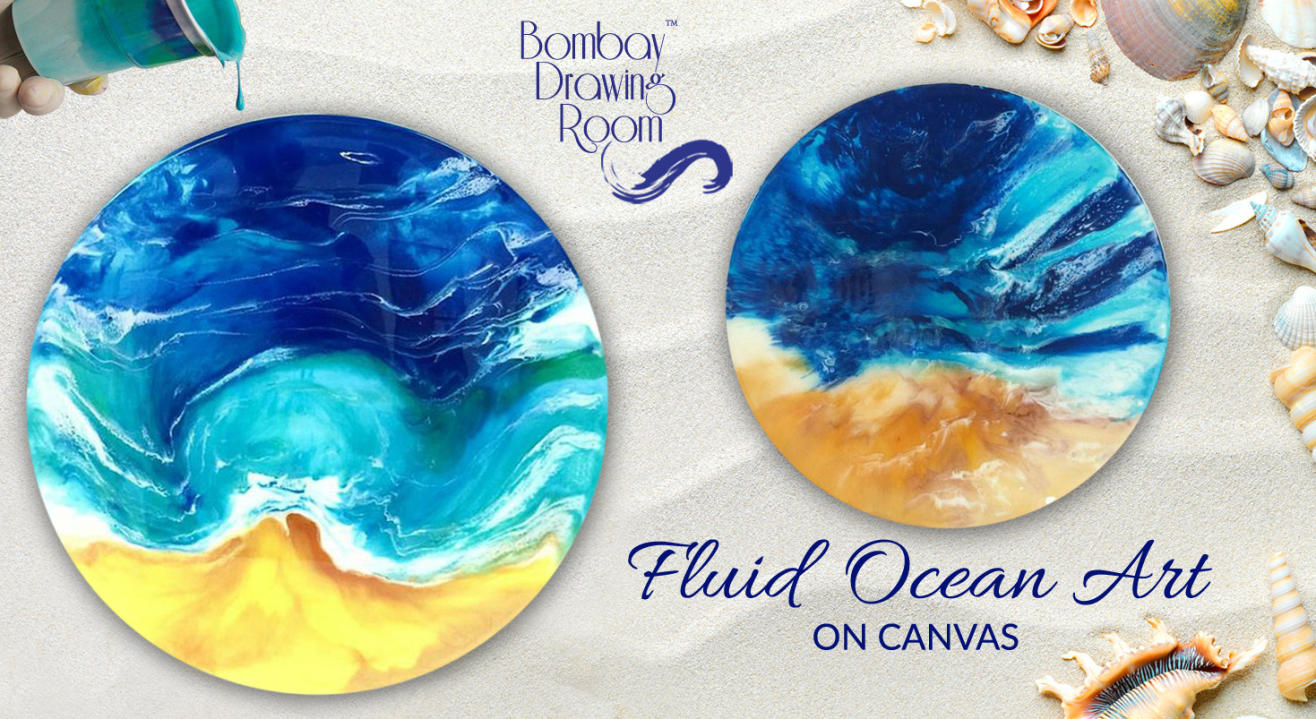 Painting
Fluid Ocean Art on Canvas by Bombay Drawing Room
About
The ocean — both wild and calm, dangerous and beautiful — is a made up of contradictions and mystery. We invite you to create your own kind of ocean with acrylic paints on canvas, which adorns the walls beautifully.
You all would have seen videos of this visually striking fluid abstract art doing rounds on the Internet. Also they say you can never know before you make this art! We are bringing you for the first time, Ocean theme Fluid art workshop. We will also teach how to create organic cells on the canvas.
Known as paint pouring, flow art, liquid art, etc. Is a form of abstract art that uses acrylic paints with a fluid consistency. This type of art is fun for all ages. Fluid acrylics can be used in many different forms such as pouring, dripping, swirling, glazing, dipping and many other effects. The acrylic paints react with each other when combined together to make interesting and visually organic motifs. Fluid art opens up a lot of possibilities and is definitely worth exploring and adding to your artist tool belt.
It is also a great way to get marbleized effects, rich colored glazes and add some fun to your painting process. It gives a soothing effect to your mind, calms the brain and the best thing to do if you love to play with colors. Let's come together and have some fun pouring colors on stretched canvas!
Strictly no late entries allowed
Refund Policy :
**Ticket once booked, if cancelled 24 hours prior to the event, participant is eligible for rescheduling & if ticket is cancelled on the day of the event, rescheduling won't be applicable.
Venue
Sandoitchi, Powai
Heera Panna Shopping Center, Hiranandani Gardens, MHADA Colony 19, Powai, Mumbai, Maharashtra 400076