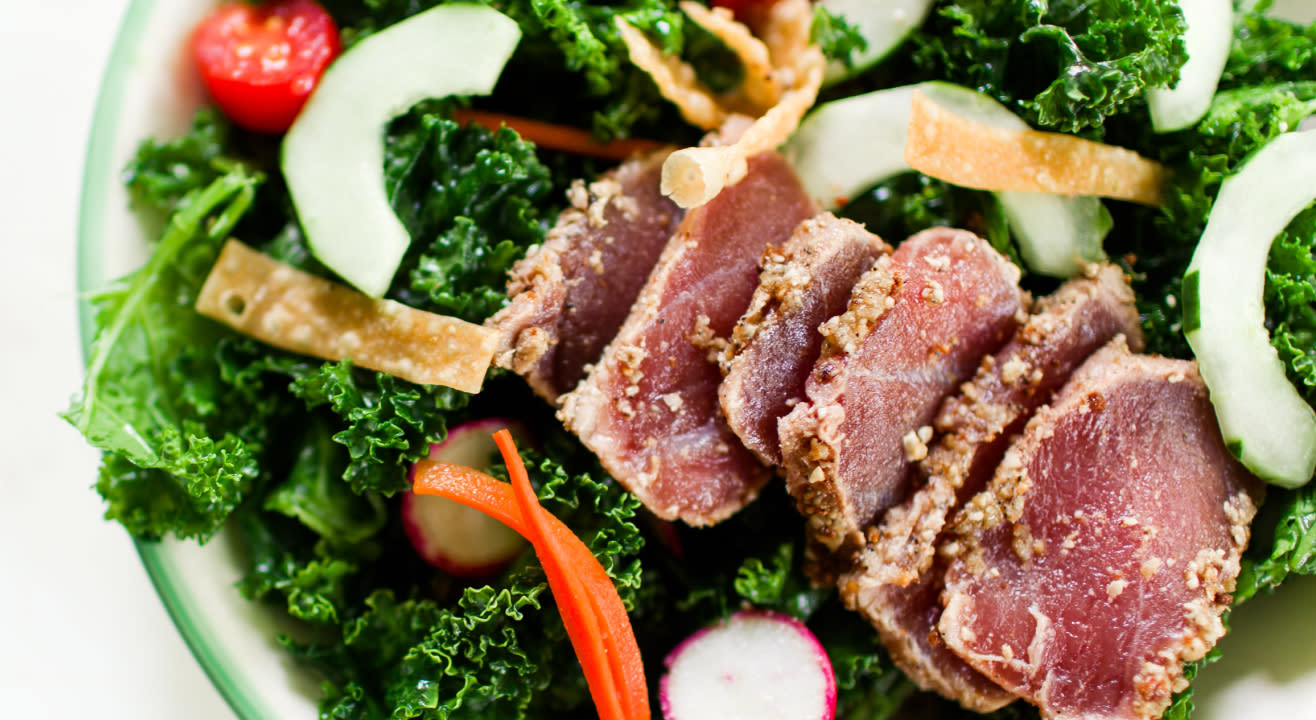 Food
The Five Best Dishes for the Calorie Conscious
If you've hopped on to the "I need to get healthier" band-wagon, then read on because we've got a list of five of the best dishes in Mumbai for the calorie conscious.
Roasted Red Beets, Goat Cheese, Orange, Mint & Pine Nuts Salad at The Table
The Table is known for its amazing mains and let's not forget the desserts but this one is for those who have reached a Zen stage of self-control. All the ingredients of the salad have already been mentioned in the title but the key word here is goat cheese and generous, delicious amounts of it. Unlike what you think, cheese and calories don't have to be mortal enemies if it's organically sourced and tossed together with the freshest of ingredients. Just when you're done taking a large bite of the salad, the pine nuts adds the much appreciated zing and crunch.
Lamb Osso Bucco at Indigo
A dish full of protein and vegetables, the Lamb Osso Bucco is so good it should be sinful but it's not. It's actually a well-rounded, nutritious dish full of flavour and passion. Vegetables include shallots, mushrooms, root veggies and greens. The lamb shanks are filled with the necessary protein for a balanced meal. The only bit of the dish that you'd probably like to avoid is the saffron cooked potatoes. Although a little bit of carbs never hurt anyone!
Green Apple and Pumpkin Soup at Kala Ghoda Café
If there ever was a cynic (and there are plenty of those around) who didn't think that health equals taste, then take them for a meal to the Kala Ghoda Café. This unpretentious place has been catering to the health conscious for a while now. There are a range of options to pick from but the combination of green apple and pumpkin is a culinary delight. The flavours range from sour, tangy to sweet and tempered. This isn't just a soup, it's an explosion of flavours on your taste buds.
Cambodian Basa with Smoked Pimento Puree at Smoke House Deli
With the great deal of carbs on offer on the menu, you'd think the salads wouldn't be as exceptional. However, Smoke House Deli has got its greens on point. This house of doodles and fab décor serves a mean Cambodian Basa with Smoked Pimento Puree. The pan seared fish will invoke praise from your very soul. It's crisp on the outside and perfectly soft, fresh and moist on the inside. The dill and pimento puree compliment the freshness of the fish perfectly.
Burnt Garlic Pizza Cracker at Pishu's
Pizza and health? That's something you'd never expect to see together. The pizza has a paper-thin base and is filled with healthy, pro-biotic, low-cal, refreshing and tasty ingredients. The base is a multigrain khakra made of ragi, bajra, jowar and other grains. Add to this some olives, sesame seeds and burnt garlic and you've got yourself a healthy winner!
Subscribe to receive our newsletter!
Find the best experiences happening out there in your city or enjoy handpicked content while sitting comfortably at home. Insider is your go-to place to figure out what to do today!