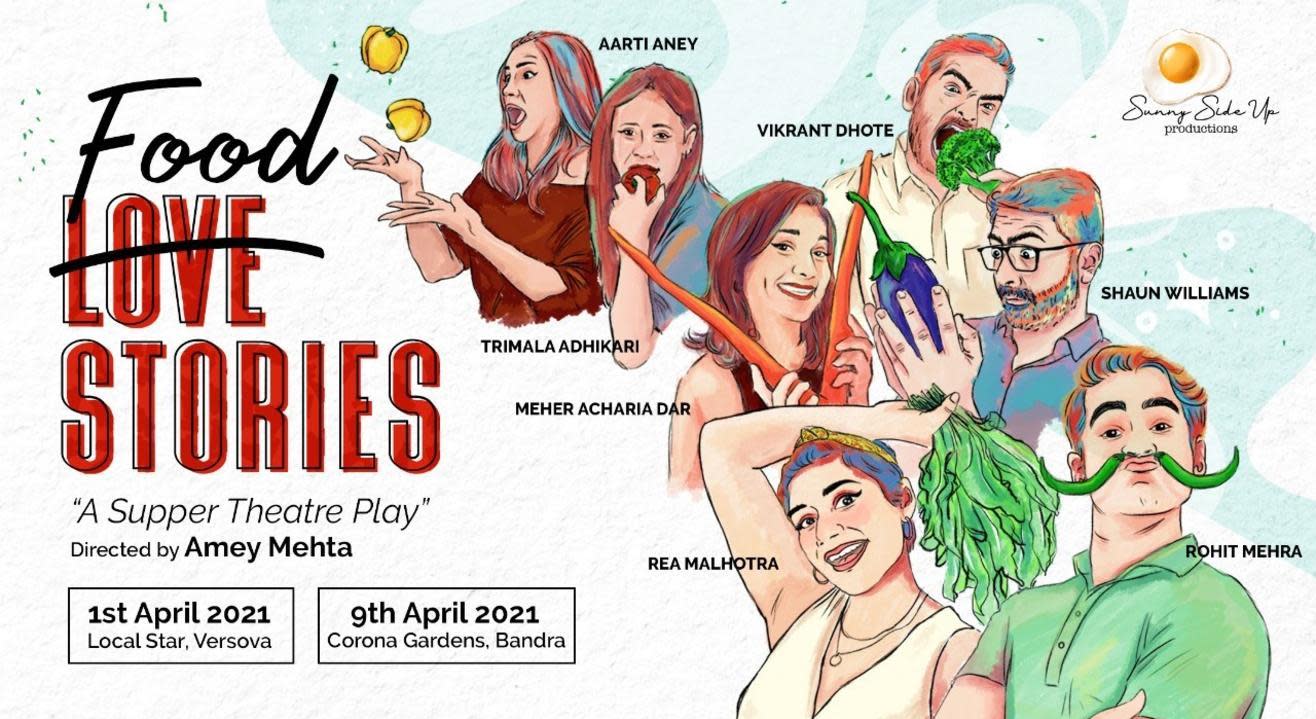 Reserve your seat for Food Stories, A Supper Theatre Play
Four short plays written by a bunch of extremely talented writers. Prepare for an evening of theatre, laughter, and food.
Invite your friends
and enjoy a shared experience
Food Stories is a supper theatre piece that comprises four short plays (3 in English, 1 in Hindi) - where each story is unique, but 'food' is what binds them together. By the way, each show has a dedicated food menu attached to it which has been designed & curated, taking inspiration from the stories. The folks at Sunny Side Up Productions take things seriously, so when they said they wanted to give a unique experience to the audience they pretty much mean it. And you'll see it for real with Food Stories on April 01 and 09.
Cast & Crew
Written by Asif Ali Beg, Tahira Nath Krishnan, Vikrant Dhote & Vidyuth Gargi
Performed by Aarti Aney, Meher Acharia Dar, Rohit Mehra, Rea Malhotra, Shaun Williams, Trimala Adhikari & Vikrant Dhote
Music by Pruthu Parab (Echologue Studios)
Costumes by Anubha Patnaik & Shrushti Deopujari (The Costume Team)
Production managed by Priyanka Babbar & Jaymin Thakkar
Language: 3 piece in English & 1 piece in Hindi
About Sunny Side Up Productions
Sunny Side Up Productions is an Art company started by Amey Mehta with the intention of promoting & creating art with respect to: theatre, dance, music & food. They aim to create & curate pieces & production to bridge the gap between different art forms & create a community feeling among audiences.
Subscribe to receive our newsletter!
Find the best experiences happening out there in your city or enjoy handpicked content while sitting comfortably at home. Paytm Insider is your go-to place to figure out what to do today!