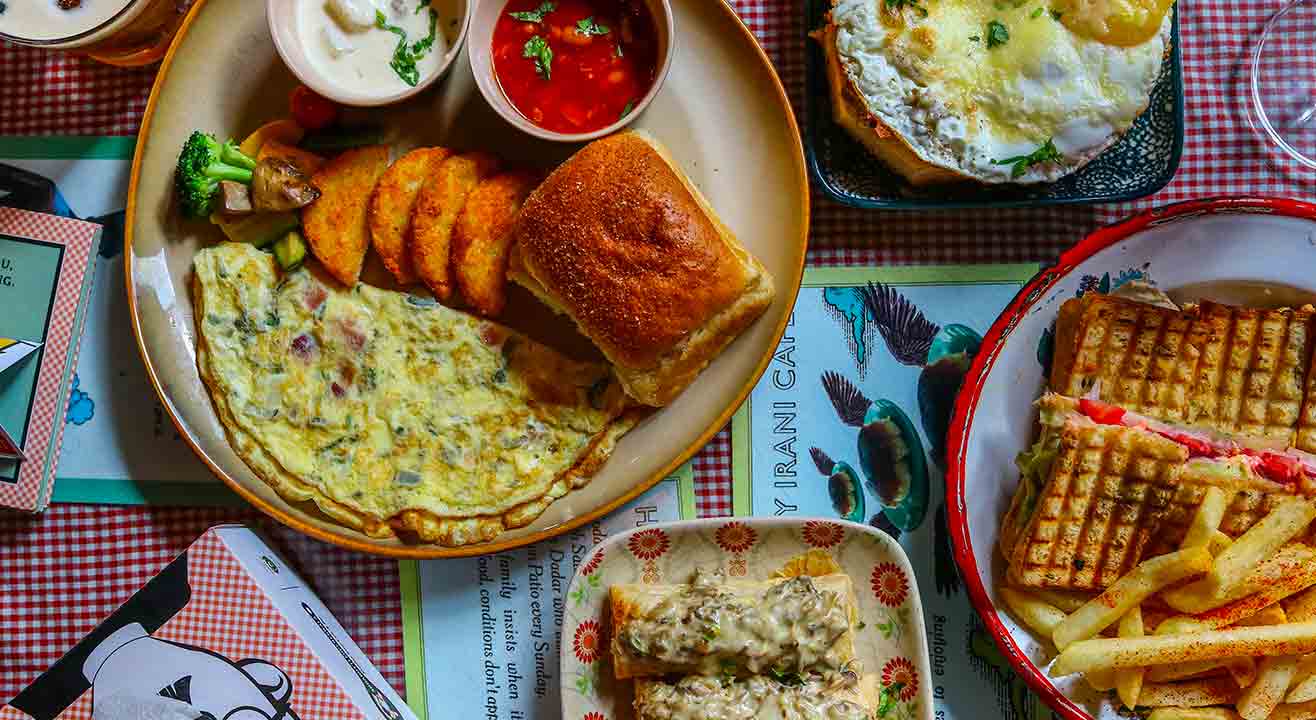 Food
Food Styling And Photography Workshop
Sodabottleopenerwala, Lavelle Road
About
SBOW presents a Food styling and photography workshop in association with chef Anahita & Stylist and photographer Ambica Selvam. This little session is for those enthusiasts who wish take delicious food pictures that would oomph up their social media game. Some basics on natural lighting, angles, styling , setup and composition will be shared. Packed with easy to follow styling hacks and photography tricks , this session will allow them to not just learn and but also do some quick practice at the workshop.
Ambica Selvam is a Food Stylist & Photographer, based in Bangalore. It was the strong passion for food that encouraged her to give up her corporate career of 12 years in Learning & Development. She believes that the culinary journey that she is on, is more like a road to self-discovery. It is through food that she discovered her love for food styling and the ever-growing penchant for food photography. She loves to experiment with new flavor blends, creative modern plating, and explore new creative techniques & areas of photography.
It is through her blog and with the help of social media, that she has now been able to paved her way into the professional sphere of F&B and Media- Planning Menu for restaurants, Styling and photographing food. She works with brands from F&B sector, Productions houses , Ad Agencies and collaborates with photographers on food and photoshoot assignments. She considers herself fortunate to have worked with some incredible clientele from Hotels, restaurants, FMCG brands, Ad agencies and Production houses. She has worked with Taj, Oberoi, Air Asia, Chumbak, Kodak India, Forest Essentials, Maiyya's , Apollo Group, Swiggy, Prost, Liscious to name a few.
She has also got finished a successful stint in the field of art direction for cookery show on Udaya Channel. Her work has been featured in The Economic Times, Huffington Post USA, Deccan Herald , Bengaluru Mirror, The new Indian Express, TVNew9 ,Town Trends Magazine, Polka Café, LittleBlackBook, Goodhousekeeping India, etc. Her blog and her Instagram has been repeatedly featured in the "Must follow" list in Bengaluru and India. She partnered with MS Ramaiah College of Catering Management to hold talks & workshops on Food styling , photography and food media studies.
Recently got featured on YourStory - Passion to paycheck series that showcased her journey into foodstyling & photography. Ambica Selvam - consultant turned food stylist
She loves to photograph using natural light and ambient light. Minimal, moody , no fuss compositions are something she loves doing. Enjoys playing with colors and contrasts, and experimenting with styles keeps her excited.
Who is it for?
It is a session that focuses purely on basics of food styling and photography. It is intended for people who wish to take good pictures of food , with little or no styling - with available light.

What must I bring to a styling and photography workshop?
Anything - from a dslr to a simple point&shoot or a just a mobile phone with a decent camera would work just fine. For styling, props will be provided at the venue. Oh yes, and a good appetite for some fabulous breakfast, because the workshop will be followed by a hearty Bawa Breakfast.

What if I don't have DSLR?
It is absolutely alright. A phone with a good camera would do.

What would I be able to do after I attend the session?
You would be able to pick some tips and tricks for simple food styling and plating, along with some easy food photography hacks. The session will help you make delicious food pictures for your social media.

what If I like it and wish to learn more?
That would be great. Please do get in touch with Ambica after the session.

What will be served in Breakfast?
You will get an option to choose any one food item and any one soft beverage from the SodaBottleOpenerWala breakfast menu.
Venue
Sodabottleopenerwala, Lavelle Road
Plot Number 24/4, Lavelle Road, Opposite Harley Davidson Showroom, Bengaluru, Karnataka 560001