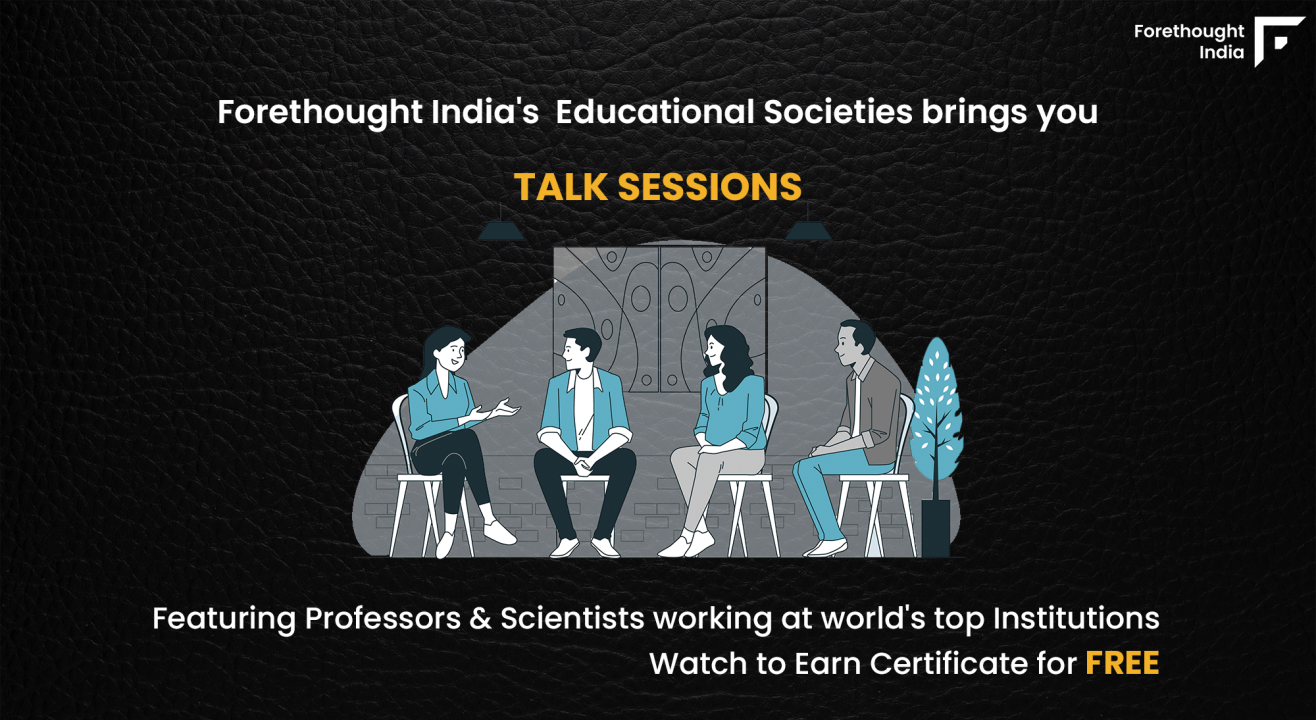 Forethought India | Talk Session in Business & Finance (Ft. Atul Banerjee at London Business School )
Invite your friends
and enjoy a shared experience
Forethought India | Talk Session in Business & Finance (Ft. Atul Banerjee at London Business School )
Invite your friends
and enjoy a shared experience
Invite your friends
and enjoy a shared experience
About Session | Business & Finance
Forethought India has hosted an online talk session in Business Administration & Finance in India. World renowned professional and professors working at ESCP Business School, University of Cambridge and London Business School have shared their knowledge in this session.
​
Topic: Redesigning the Business School of the 21st Century, Jugaad & Frugal Innovation & the important/opportunities for Indian companies & entrepreneurs, Basics or Business Strategy and Basics or Essentials of Global Product.
Atul Banerjee
30 years of strategy, product development and market analysis experience within healthcare and TMT. Services include market analysis, new market entry and product strategy to global clients. Recent experience includes fund raising for start-ups and teaching at LBS and UCL.
Founded Transformity Health in 2003, an integrated health clinic, offering conventional and complementary medical advice and information to patients and physicians for a range of indications.
Co-founded ABE Strategy in 2006, a research and strategy consulting firm, helping companies expand into new markets, find partners and develop new products and services.
2019 / 2020 - Mentor for the London Business School course 'The Entrepreneurial Edge' helping International students learn about start-ups and raise funding from investors.
2020 - Case lecturer at University College of London on their MBA program, and presenter at BRiK Academy in India, teaching strategy and research.
2020 - Member of Board of Trustees for a charity, Food for the Brain Foundation - https://foodforthebrain.org - which aims to raise awareness of the importance of optimum nutrition in mental health
IMPORTANT:
All Talk Sessions by Forethought India is entirely free of cost. Forethought India does not charge any amount of money. Mentioned charges will by the platform Paytm Insider.
Certificate for this talk session will be delivered within 30 Days from the date of registration.
Participants may alternatively choose to watch session at Forethought India as well.
Atul Banerjee | Business & Finance
Forethought India | Talk Session in Business & Finance (Ft. Atul Banerjee at London Business School )
Invite your friends
and enjoy a shared experience