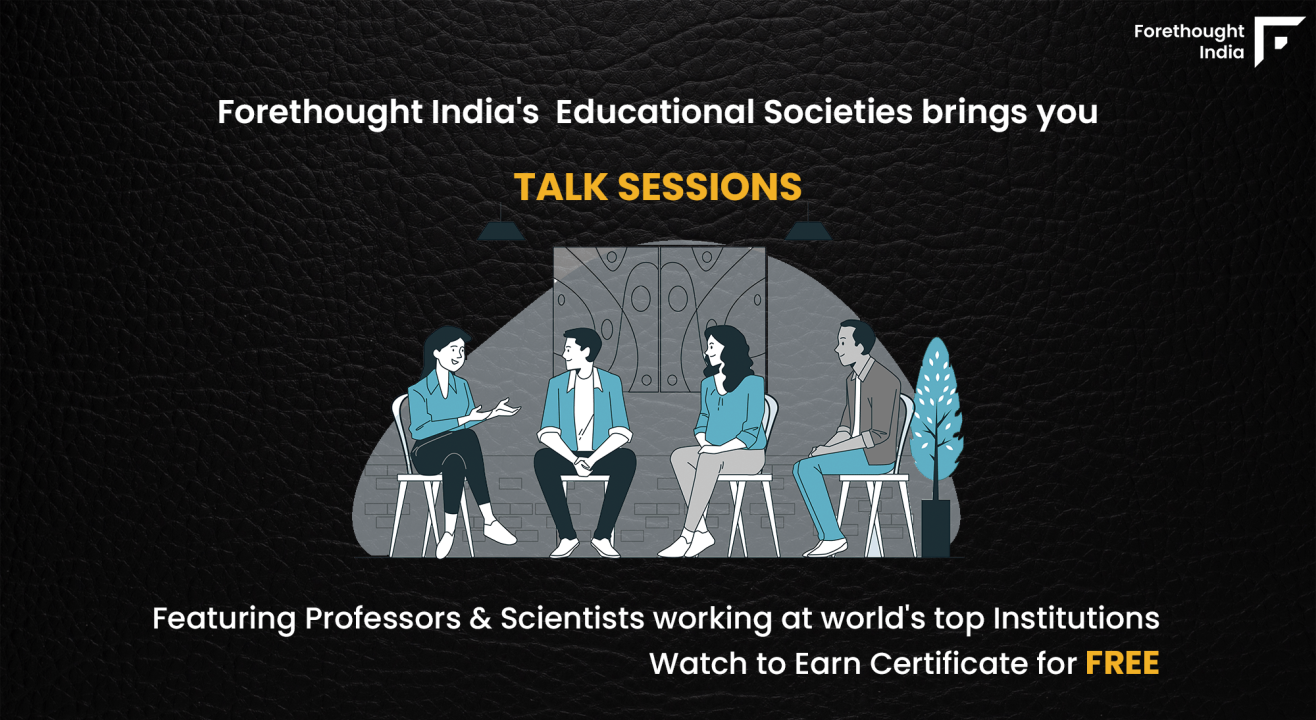 Forethought India | Talk Session in Business & Finance (Ft. Jaideep Prabhu at University of Cambridge)
Invite your friends
and enjoy a shared experience
Forethought India | Talk Session in Business & Finance (Ft. Jaideep Prabhu at University of Cambridge)
Invite your friends
and enjoy a shared experience
Invite your friends
and enjoy a shared experience
About Session | Business Administration & Finance
Forethought India has hosted an online talk session in Business Administration & Finance in India. World renowned professional and professors working at ESCP Business School, University of Cambridge and London Business School have shared their knowledge in this session.
​
Topic: Redesigning the Business School of the 21st Century, Jugaad & Frugal Innovation & the important/opportunities for Indian companies & entrepreneurs, Basics or Business Strategy and Basics or Essentials of Global Product.
Jaideep Prabhu is an Associate Editor of the Journal of Marketing, Customer Needs and Solutions, and BMJ Innovations. He is on the editorial board of the Journal of Product Innovation Management, the advisory board of Journal of Management Studies and The Schmalenbach Business Review, and is a member of the senior advisory board of the European Journal of Marketing.
He has consulted with or taught executives from ABN Amro, Bertelsmann AG, BRAC, British Telecom, the UK's Department of Trade and Industry (DTI), EDS, Egg, IBM, ING Bank, Laird, the NHS, Nokia, Oce Copiers, Philips, Roche, Shell, Vodafone and Xerox among other organisations in Colombia, Finland, Germany, Netherlands, Portugal, Switzerland, UK and US. He has been interviewed by or has had his work profiled on BBC News 24, The New York Times, MIT Sloan Management Review, BusinessWeek, US News & World Report, The Financial Times, Le Monde, The Times, The Times of India, The Economic Times, Anglia News, The Asian Age, The Deccan Chronicle, The Statesman, The Calcutta Telegraph, Exec Digital and elsewhere
​
Prior to his current position, Jaideep Prabhu was Professor of Marketing and Director of Research at the Tanaka Business School, Imperial College London; University Lecturer and University Senior Lecturer in Marketing, Cambridge Judge Business School (at the time the Judge Institute of Management), University of Cambridge; Assistant Professor and Fellow at the Center for Economic Research, Tilburg University, the Netherlands; and Visiting Assistant Professor at the Anderson School of Management, UCLA
IMPORTANT:
All Talk Sessions by Forethought India is entirely free of cost. Forethought India does not charge any amount of money. Mentioned charges will by the platform Paytm Insider.
Certificate for this talk session will be delivered within 30 Days from the date of registration.
Participants may alternatively choose to watch session at Forethought India as well.
Jaideep Prabhu | Business & Finance
Forethought India | Talk Session in Business & Finance (Ft. Jaideep Prabhu at University of Cambridge)
Invite your friends
and enjoy a shared experience