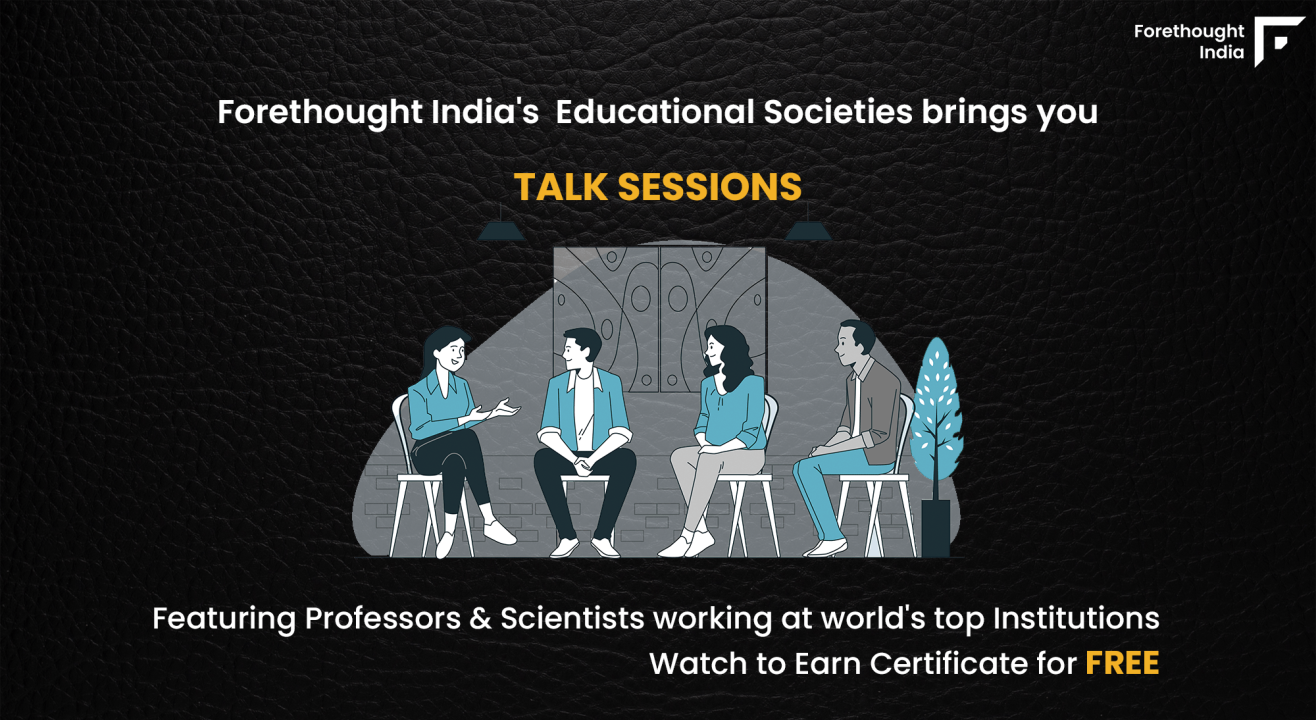 Forethought India | Talk Session in Medical Science (Ft. J. Wesley Boyd at Harvard University )
Invite your friends
and enjoy a shared experience
Forethought India | Talk Session in Medical Science (Ft. J. Wesley Boyd at Harvard University )
Invite your friends
and enjoy a shared experience
Invite your friends
and enjoy a shared experience
About Session | Medical Science
Forethought India has hosted an online talk session in Medical Science in India. World renowned professor, lecturer & director working at Harvard Medical School & UCB and professionals have shared their knowledge in this session.
​
Topic: Drug Discovery and Bioethics.
Video link: https://youtu.be/MZ-3jN8WPNI
Wes Boyd, MD, PhD is on the faculty at the Center for Bioethics and an Associate Professor of Psychiatry at Harvard Medical School. He is a staff psychiatrist at Cambridge Health Alliance (CHA) and is the co-founder of the Human Rights and Asylum Clinic at CHA. Wes graduated with a BA cum laude from Yale in philosophy. He then attended the University of North Carolina at Chapel Hill where he received an MA in philosophy, a Ph.D. in religion and culture, and a medical degree. Following graduate school and medical school, he completed a residency in psychiatry at Cambridge Hospital/Harvard Medical School and also completed a Fellowship in Medical Ethics at Harvard Medical School. His areas of interest include social justice, access to care, human rights, asylum and immigration, humanistic aspects of medicine, physician health and well-being, and substance use. In the MBE program, Wes teaches "Bioethics Advocacy," "Health and Human Rights," and "Critical Reading of Contemporary Books in Bioethics."
IMPORTANT:
All Talk Sessions by Forethought India is entirely free of cost. Forethought India does not charge any amount of money. Mentioned charges will by the platform Paytm Insider.
Certificate for this talk session will be delivered within 30 Days from the date of registration.
Participants may alternatively choose to watch session at Forethought India as well.
J. Wesley Boyd | Medical Science
Forethought India | Talk Session in Medical Science (Ft. J. Wesley Boyd at Harvard University )
Invite your friends
and enjoy a shared experience