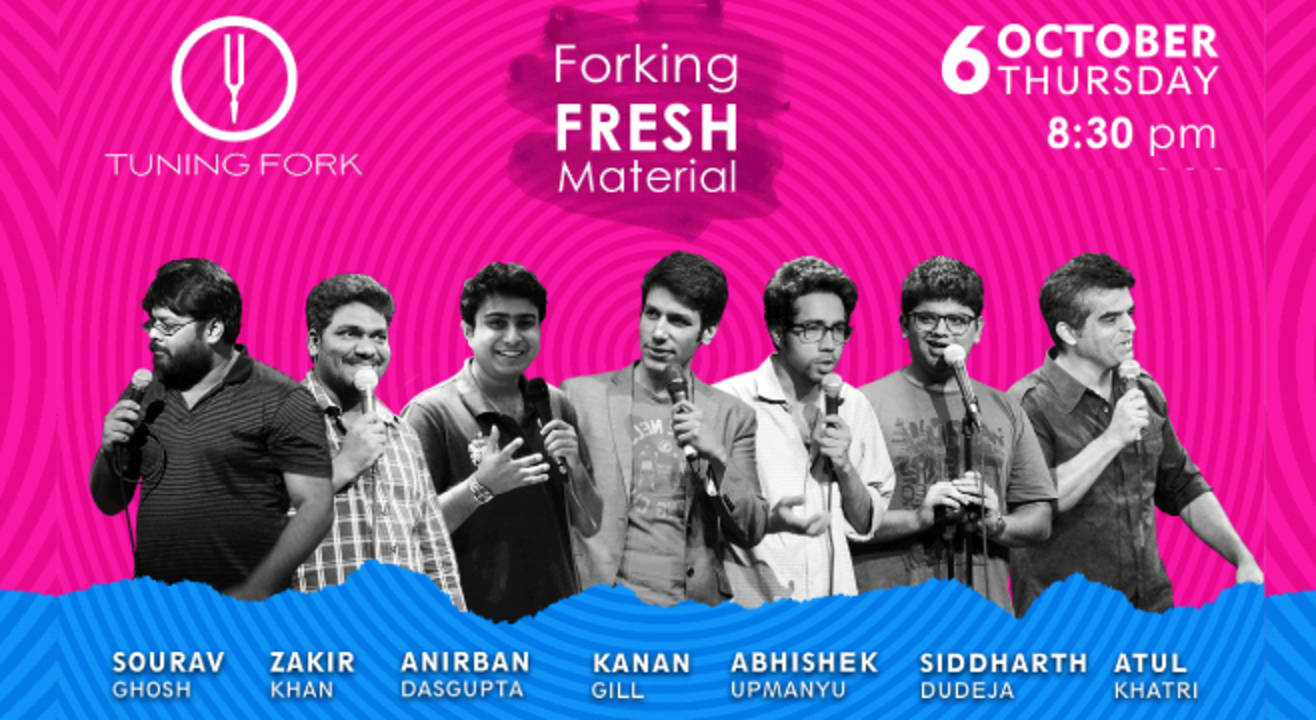 Forking Fresh Material #2
October 6 | 8:30PM
Tuning Fork, Khar West, Mumbai
About
Featuring comedians Sourav Ghosh, Zakir Khan, Anirban Dasgupta, Kanan Gill, Abhishek Upmanyu, Siddharth Dudeja and Atul Khatri, Tuning Fork invites you for a night of giggles and LOL'ing, as they are hosting the second edition of Forking FRESH Material. Catch some bombing action from some of the most seasoned comics while they try out their fresh, new and unheard material. Laughter guaranteed if you leave your expectations home.
Note - The price includes full cover
Venue
Tuning Fork, Khar West, Mumbai
1st Floor, Hotel Unicontinental, Road Number 3,, Ram Krishna Nagar, Khar West, Mumbai, Maharashtra 400052
Terms & Conditions
Please carry a valid ID proof along with you.
Security procedures, including frisking remain the right of the management.
No dangerous or potentially hazardous objects including but not limited to weapons, knives, guns, fireworks, helmets, lazer devices, bottles, musical instruments will be allowed in the venue and may be ejected with or without the owner from the venue.
The sponsors/performers/organizers are not responsible for any injury or damage occurring due to the event. Any claims regarding the same would be settled in courts in Mumbai.
People in an inebriated state may not be allowed entry.
Venue rules apply.