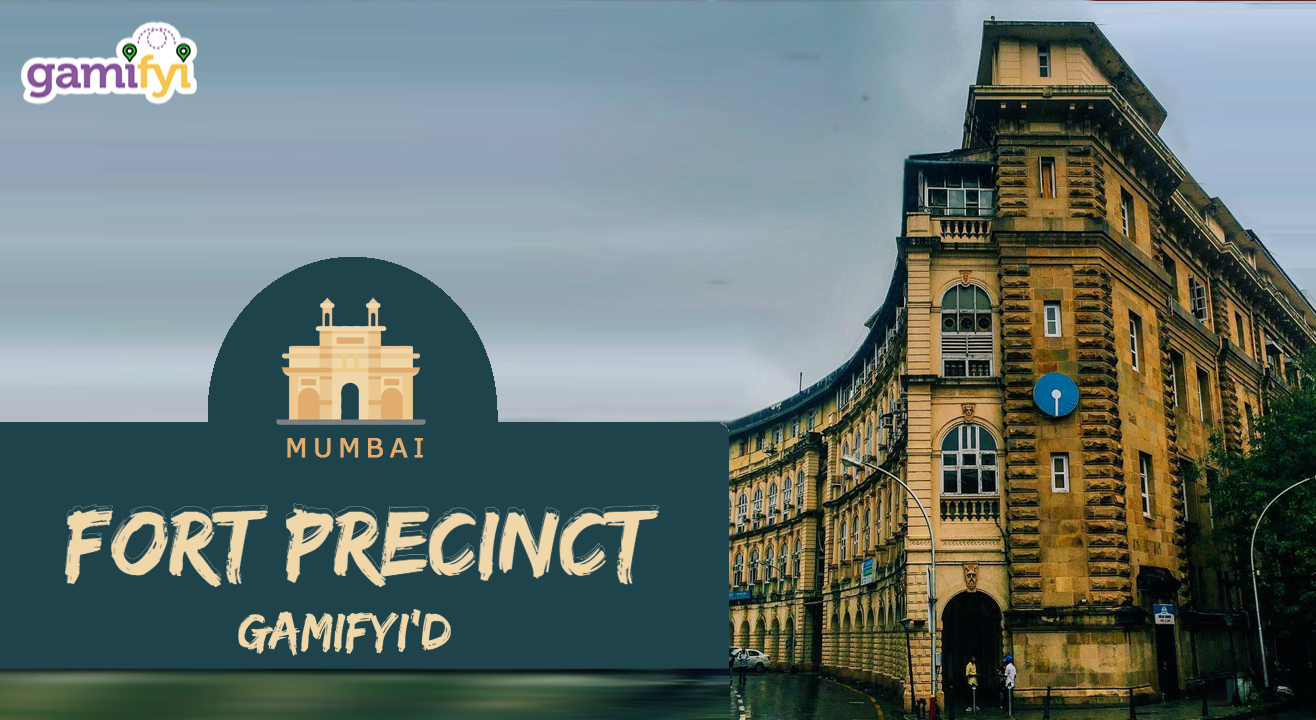 Treasure Hunt
Fort Precinct Gamifyi'd
March 14 & 15 | Multiple Timings
The Asiatic Society of Mumbai, Town Hall
About
A clue hunt in the real world. Fort Precinct marks the origins of the city. The British constructed a Fort in the 17th century to protect Mumbai from invaders but it was demolished in the 1860s. Although only a few remnants of the fortification exists, a part of South Bombay is still referred to as the Fort Area
And over the years it has stood as a reminder of the city's colonial history, becoming a jewel in the city's cultural crown. If you are an explorer then the Fort area of Mumbai is a haven of architecture and history just waiting to be explored. Fort Precinct clue hunt has gamifyi'd this experience for you. Round up your friends and family and play the clue hunt as a team.
A team of up to 4 people requires only one ticket
Slot No.1 : 07:00 AM
Slot No.2 : 08:00 AM
Slot No.3 : 09:00 AM
Slot No.4 : 10:00 AM
Slot No.5 : 11:00 AM
Slot No.6 : 04:00 PM
Slot No.7 : 04:30 PM
Slot No.8 : 05.00 PM

Duration: Roughly 60-75 mins
How do you play the quest?
The quest clues are given on a Mobile App – GamiFYI (available on both Play Store and App Store).
-A Coupon Code along with all the instructions of the game will be emailed to everyone who registers for the event.
-You will receive the email 4 - 6 hours prior to the time slot you registered for.
-Once you are at the location, open the app, redeem the Coupon Code and get started.
Solve the clues, find the location, perform an action, get the next clue... Repeat.
You can play the quest in teams — a team can have up to 4 people.
A team of up to 4 people requires only 1 ticket.
Built as a game for ages between 8-60.
- Come along with a friend/s.
- Do a family challenge.
- For corporates who want to promote teamwork through a fun and engaging activity.

GamiFYI is still the only App ever to have curated scavenger hunt like discovery games in India and have also mesmerised London.

Venue
The Asiatic Society of Mumbai, Town Hall
Town Hall, Shahid Bhagat Singh Road, Fort, Fort, Mumbai, Maharashtra 400023
GET DIRECTIONS