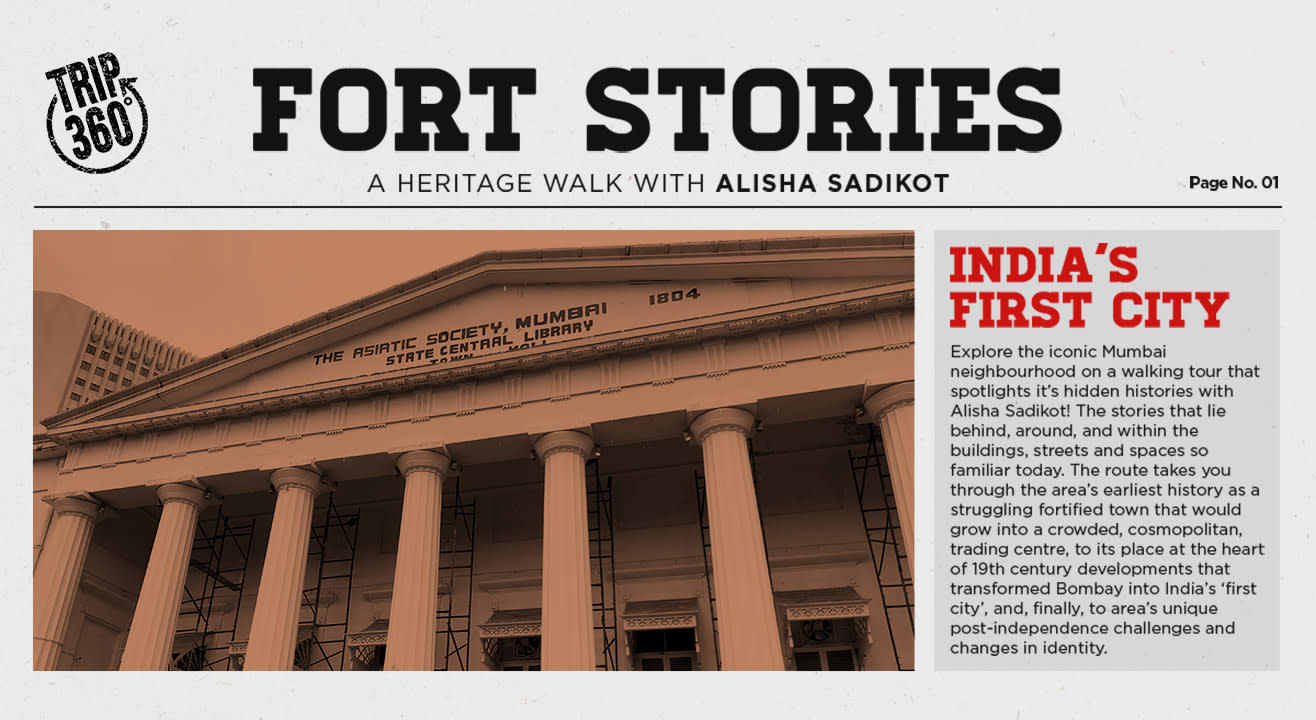 Walks
Fort Stories - A Heritage Walk
About
Join us at Trip360 as we explore the iconic Mumbai neighbourhood on a walking tour that spotlights it's hidden histories with Alisha Sadikot! The stories that lie behind, around, and within the buildings, streets and spaces so familiar today. The route takes you through the area's earliest history as a struggling fortified town that would grow into a crowded, cosmopolitan, trading centre, to its place at the heart of 19th century developments that transformed Bombay into India's 'first city', and, finally, to area's unique post-independence challenges and changes in identity.
Highlights: We begin at the heart of the erstwhile Fort at the old Town Hall (Asiatic Society), walk around Horniman Circle to St. Thomas' Cathedral, Flora Fountain and onward to the High Court and University Buildings. After visiting the ruins of one of Mumbai's fanciest historic hotels, we cross over into Oval Maidan to view the Art Deco precinct opposite.
Represented along this route are the various architectural traditions that characterize the historic city centre. During the walk, archival images of the city help bridge the gap between past and present.
Post the walk, you can also join us for a healthy breakfast at a heritage eatery!
Professional Guide
Energy Bar, Caps, Trip 360 badge, juice
15days before the trip full refund
7days before the trip 50% refund
After 7 days no refund.