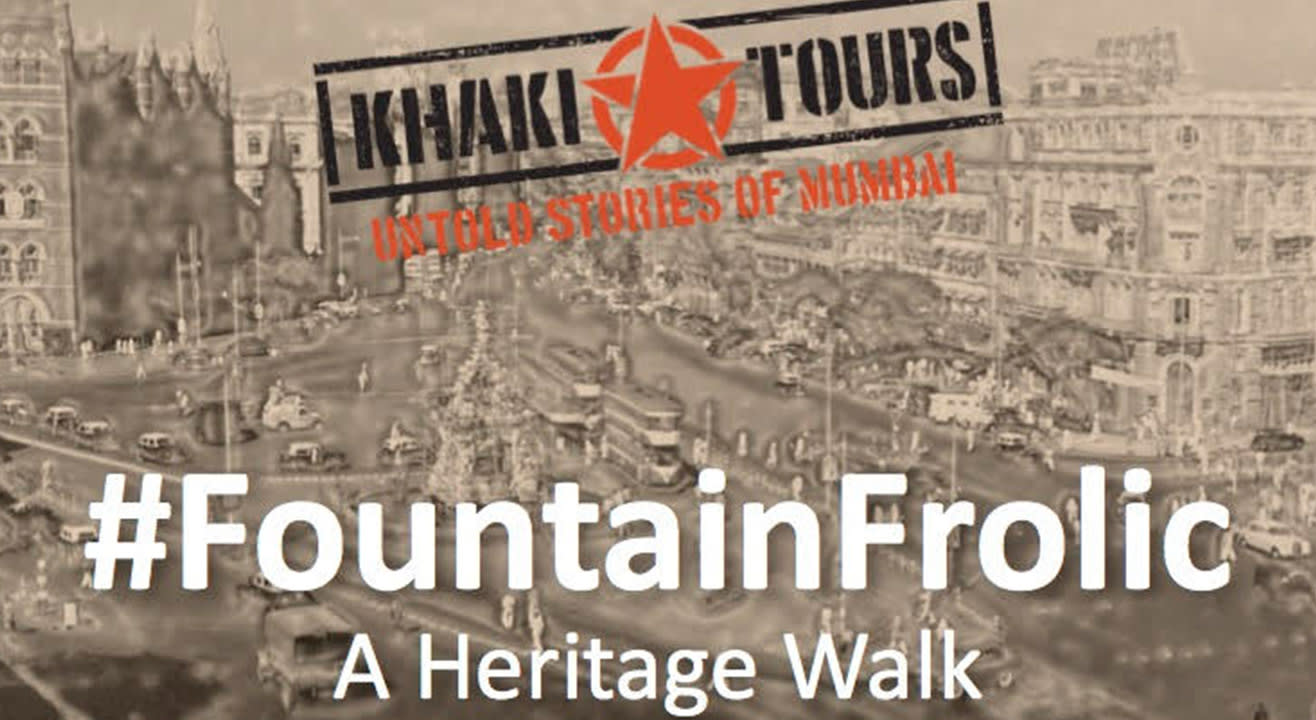 Walks
#FountainFrolic by Khaki Tours
About
What was once the location of the famed Churchgate of the Fort of Bombay is today one of the most iconic crossroads of the city. While the gate and the Fort are no more, the names have survived as a part of our local lingo. However, hidden in this precinct, still exist remnants of the past that have stood the test of time and been witness to events that have shaped this city and the country! Join us for this walk which takes us along the opposite sides of the Fort walls and famed institutions that evolved around the Flora Fountain.
Tale of the last telegram
Busy Bee's office
Oldest Agiary in Mumbai
"Readymoney" house
Gresham's Grasshopper
A nymph for each season
Disappearing act of Husain's Horse
Peasant and Worker
The Great Divide
And of course… Shakespeare himself!