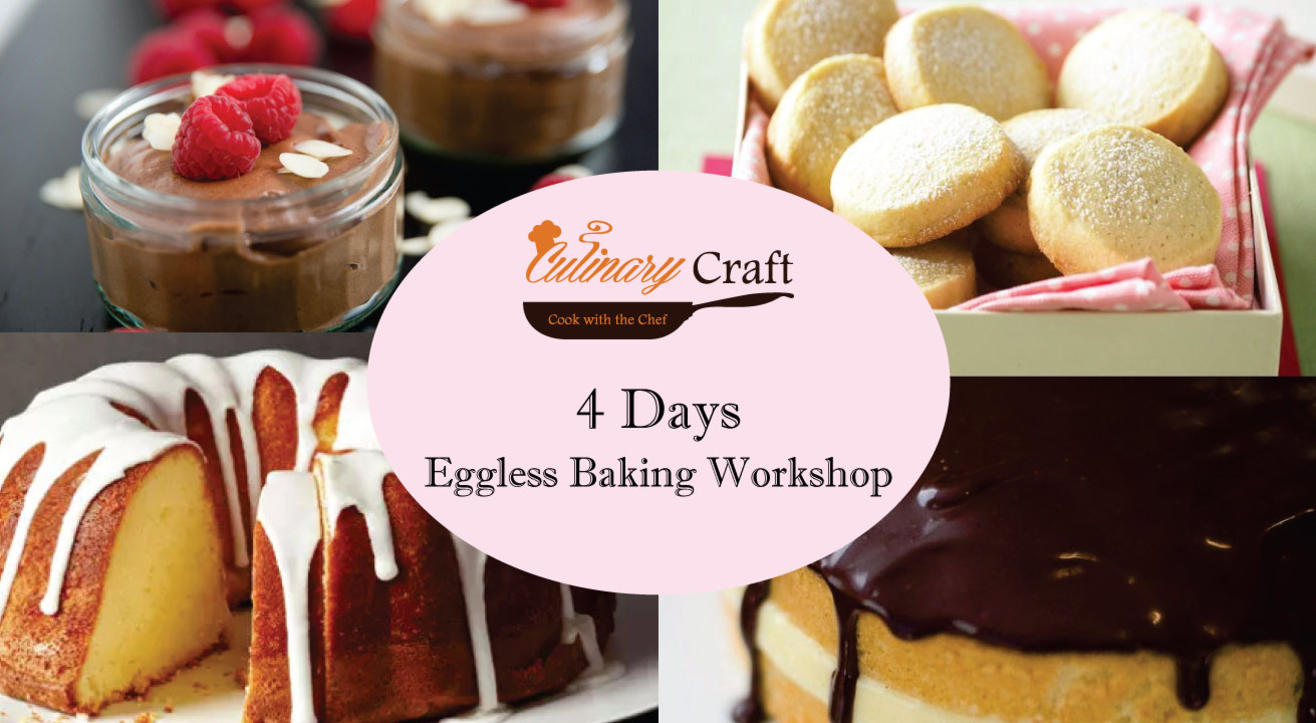 Bake
Four Day Eggless Baking Workshop
Culinary Craft, Powai Plaza
About
It's time to get a little"Egg-straordinary"!
We are back again due to the overwhelming demand for a 4 day Eggless baking workshop. Whether you are allergic to eggs, avoid them for spiritual purposes or for any other reasons, this is the chance to get your hands on with some awesome eggless cakes and desserts! The cherry on the cake (eggless one of course) is that you can replicate the same spongy and moist texture with a tender crumb in your desserts!
So sign up and grasp the expertise to make some delectable sweet treats!
Come, learn, eat and turn egg-cellent at baking (minus egg ;))!
Workshop Type: Hands-on
November 21 | 11AM - 2PM | Day 1
1) Chocolate Mousse Cake
2) Oreo Rich Cream Cake
3) English Fruit Cake

November 22 | 11AM - 2PM | Day 2
1) German Chocolate Cake
2) Bundt Cake
3) Oreo Cup Cake
4) Apple Cake

November 23 | 11AM - 2PM | Day 3
1) Boston Cream Cake
2) Black Forest Gateau
3) Raspberry Marquis

November 24 | 11AM - 2PM | Day4
1) Coconut Cookies
2) Vanilla Crescent
3) Vanilla Cinnamon Cookies
4) Centre Filled Cookies
Venue
Culinary Craft, Powai Plaza
Powai Plaza, Central Ave, Hiranandani Gardens, Sainath Nagar, Powai, Mumbai, Maharashtra 400076