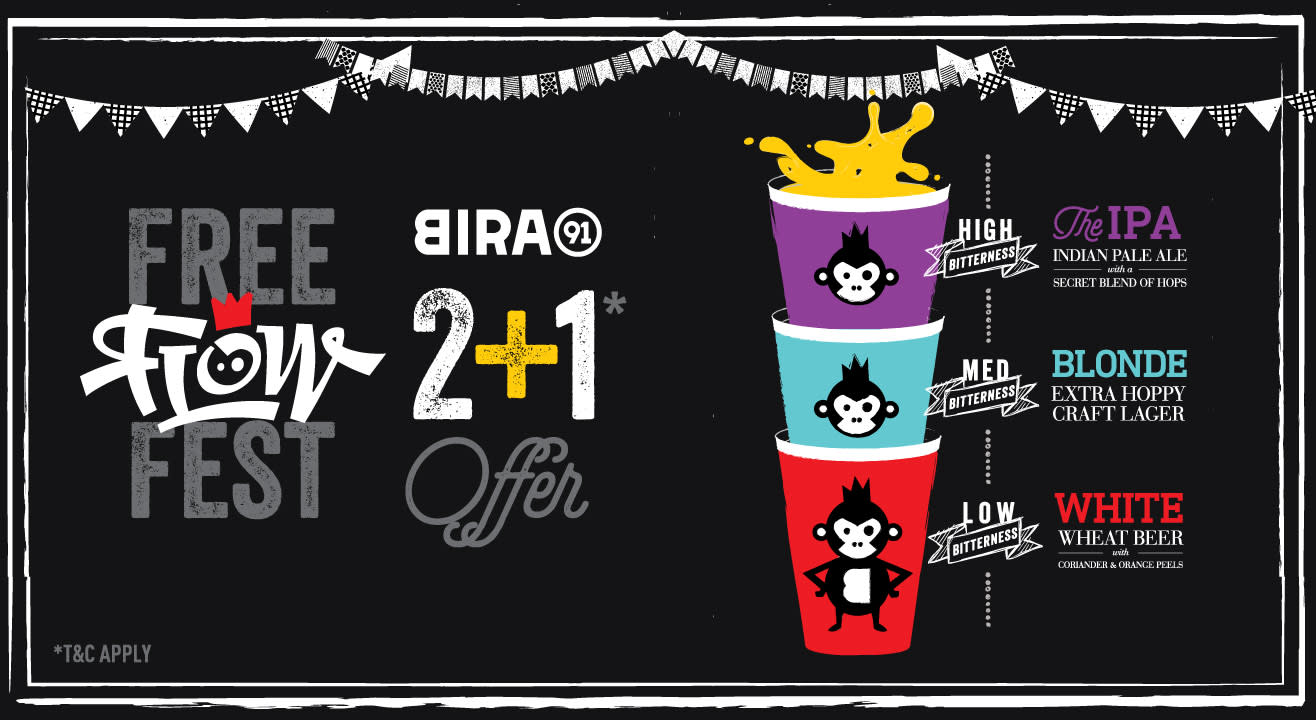 Drinks & More
Free Flow Fest, Pune
September 29 - October 18 | 10AM
About
5 cities, 250 restaurants and opportunity to try out 3 Bira 91 flavours. Added incentive of a consumer promo – 2+1 offer across these outlets.
This is Bira 91's biggest on-ground consumer promo. 2 + offer across 5 cities and 250 restaurants. 3 of our beers will be available on varying scales of bitterness – Bira 91 White [low], Bira 91 Blonde [medium] & Bira 91 IPA [high]. This is also an opportunity for people to try out Bira 91's latest addition – The Indian Pale Ale [IPA].
At select outlets, there will be on-ground promotions which will give people an opportunity to win some exciting Bira 91 merch.
The Gateway Hotel
JW Marriott Hotel
The Westin
The Irish House
1000 Oaks
The Urban Foundry
Murphies
Agent Jack's Bar
German Bakery
The Beer Café
The Beer Café
Conrad
JW Marriott Hotel
Hyatt
The Beer Café
Thikana
Tales and Spirits
Terttulia
Terttullia
HUB
The Earth Café