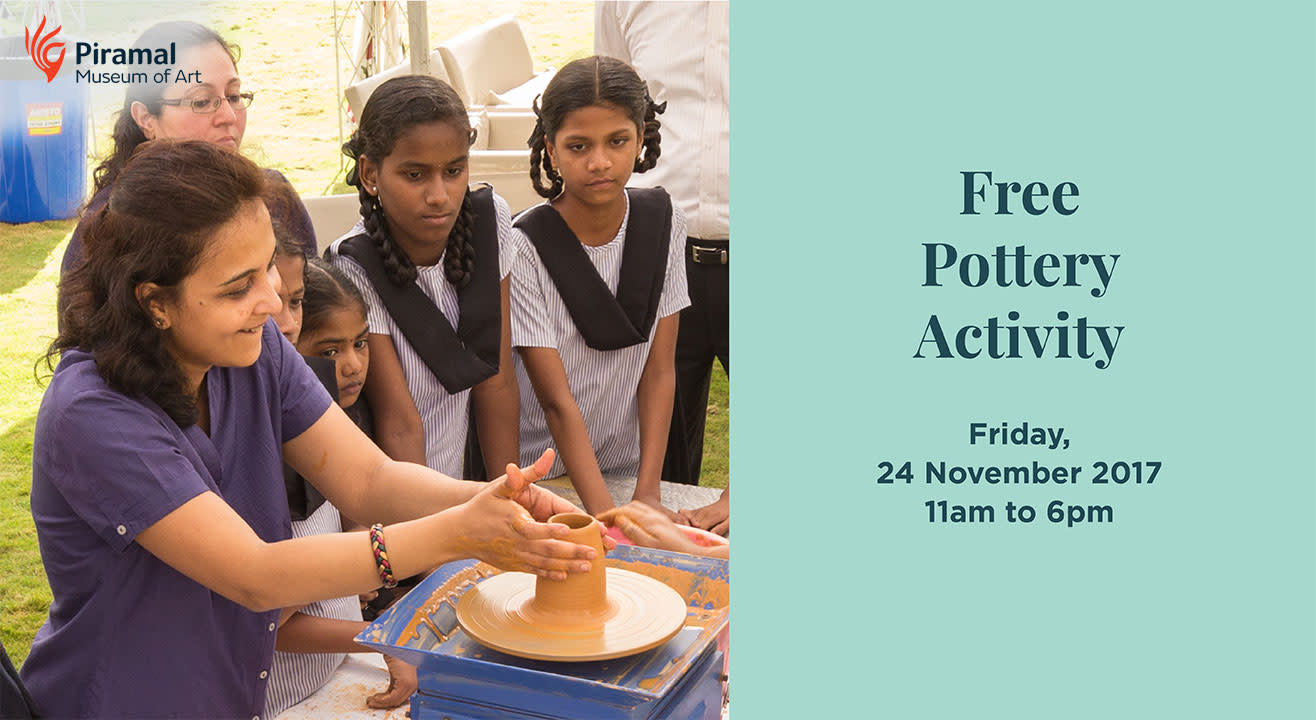 Pottery
Free Pottery Activity
Piramal Museum of Art, Mumbai
About
Spend some time at the Piramal Museum of Art with your friends, family or colleagues. Take a tour, free session with a trained potter and mould a pot. You can also try your hand at the potter's wheel. Drop in anytime from 11:00 AM to 6:00 PM.
Participants are welcome to attend free tours of the museum from 11:00 AM to 11:30 AM, 4:00 PM to 4:30 PM, and 5:00 PM to 5:30 PM. Participants get to take away their clay pots home.
No prior knowledge or expertise is required. All material would be provided by the museum.
Abbas Bhai, a trained potter practising the art for many years. He comes from a family of hereditary potters from the Kumbharwada community in Mumbai
About the Organizer & Venue
The Piramal Art Foundation was founded in 2014 by the Piramal family. The aim of this foundation is to preserve the artistic heritage of modern & contemporary Indian art. The foundation will undertake the collection, preservation and documentation of artworks for public display as well as for research and education.
Venue
Piramal Museum of Art, Mumbai
Piramal Museum of Art, Piramal Tower, Ground Floor, Peninsula Corporate Park, G.K.Marg, Lower Parel, Mumbai