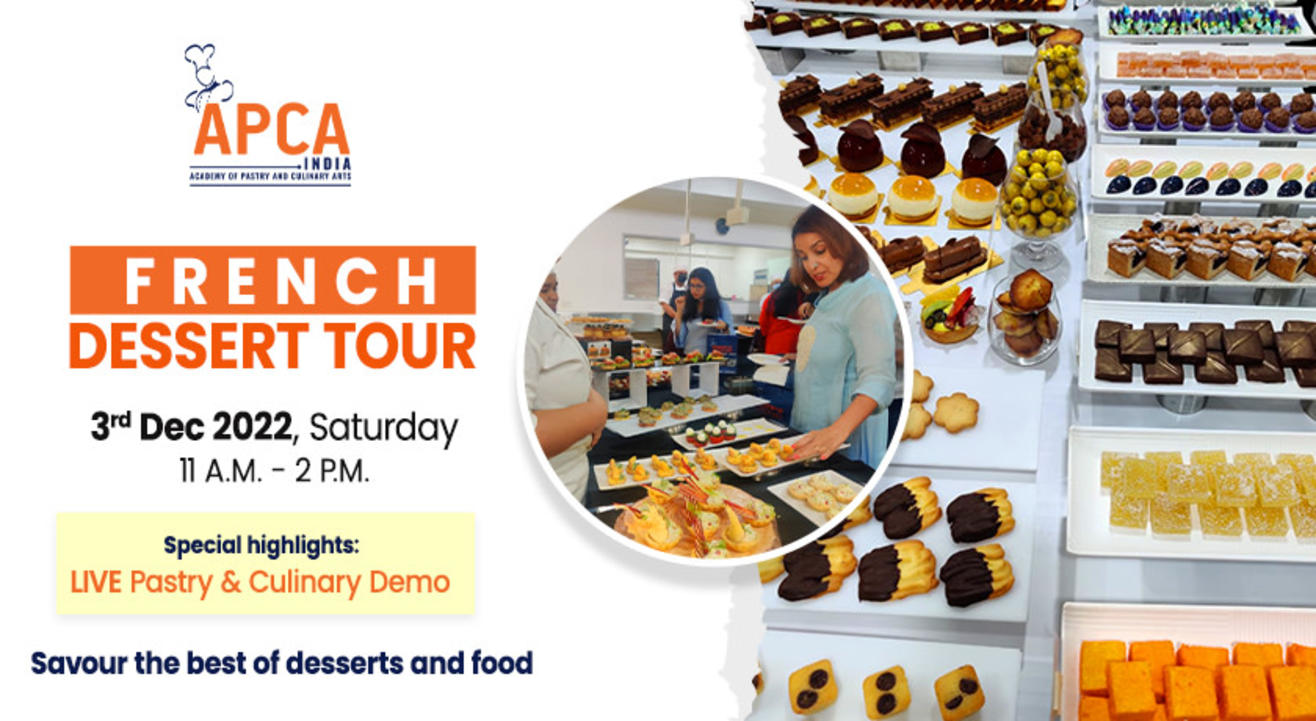 Academy of Pastry & Culinary Arts, Gurgaon - School For Baking & Culinary Arts, Gurugram
Step out and enjoy this event
Event Guide
Live Performance
Enjoy a unique experience
Invite your friends
and enjoy a shared experience
Academy of Pastry & Culinary Arts, Gurgaon - School For Baking & Culinary Arts, Gurugram
Step out and enjoy this event
Event Guide
Live Performance
Enjoy a unique experience
Invite your friends
and enjoy a shared experience
Event Guide
Live Performance
Enjoy a unique experience
Invite your friends
and enjoy a shared experience
Academy of Pastry and Culinary Arts (APCA) is an esteemed group of Professional Culinary & Pastry Schools with Pan- Asia presence in Malaysia, Philippines, Indonesia, Singapore, Delhi NCR, Mumbai and Bangalore. The academy specializes in French patisserie as well as WORLD CUISINES. The chefs at APCA have worked in leading brand hotels for a number of years before joining the academy full time, won/represented the academy and country in various national and international competitions. Cooking is easy when you know how. That's what we're here for at teaching you the "how's" and all-important "whys" of food. Come cook and learn all about food from various parts of the world with our expert chefs and instructors, in the same kitchens where our graduates get their start.
LIVE Demos in Pastry & Culinary Recipes
Lots of Tastings
Q&A with experienced CHEFS.
Tickets are non-refundable and non-transferable
Events starts at sharp 11:00. Reporting time 10:45am
Tastings after LIVE DEMO
Academy of Pastry & Culinary Arts, Gurgaon - School For Baking & Culinary Arts
Plot No. 37, Phase IV, Udyog Vihar, Sector 18, Gurugram, Haryana 122001, India
GET DIRECTIONS
Academy of Pastry & Culinary Arts, Gurgaon - School For Baking & Culinary Arts, Gurugram
Step out and enjoy this event
Event Guide
Live Performance
Enjoy a unique experience
Invite your friends
and enjoy a shared experience