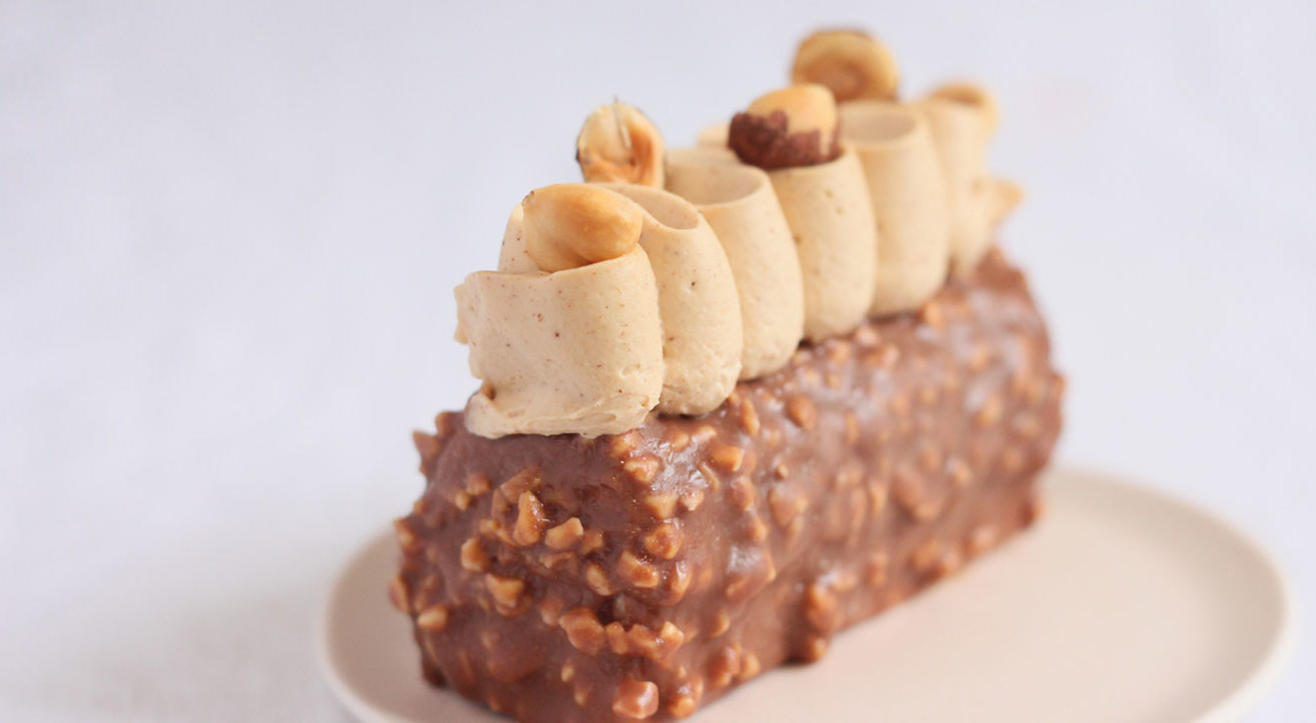 Bake
French Fancies - PurpleFoodie Baking Masterlasses
Country Inn & Suites By Carlson, Saket
About
These pastries are elaborate yet so easy to make, achieving a balance of flavours and textures in a spoonful of dessert. Le Noisetier is packed with flavours of chocolate and toasted hazelnut and comes covered in a special Rocher glaze that makes it a really posh version of a Ferrero Rocher, while the vanilla and chocolate dessert is packed with modern techniques and several incredible layers.
At these baking masterclasses, Chef Shaheen Peerbhai will demonstrate everything from scratch, starting with basic ingredients and equipment from your kitchen - perfect for beginners and experts alike. You'll be amazed at what you can do with just flour, butter, sugar, and eggs
Le Noisetier
Cocoa chiffon sponge
Dark chocolate mousse
Milk chocolate and hazelnut cremeux
Rocher glaze
Praline Chantilly

Vanilla, pecan and chocolate
Butter sablé (butter cookies)
Reconstituted sablé with feuilletine
Almond praline
Ladyfinger biscuit
Pecan sablé garnish (sugar coated pecans)
Vanilla mascarpone mousse
Mirror glaze

Techniques learned: chiffon sponge, cremeux, mousse, Rocher glaze, mirror glaze, candied nuts, ladyfinger cake, praline, sablé, reconstituted sablé.
Shaheen Peerbhai is a chef classically trained in French cuisine and pâtisserie at Le Cordon Bleu Paris and London and Centre de Formation d'Alain Ducasse in France. She has worked at 3-Michelin starred restaurants in London and has won four prestigious culinary scholarships. She has taught baking to thousands of amateurs and professionals since 2012 in Europe and India. Her cookbook "Paris Picnic Club" with Barnes & Noble, NYC will be released in April 2018. She lives in London and blogs at purplefoodie.com
Venue
Country Inn & Suites By Carlson, Saket
Plot No.A1, DLF South Court, District Centre, Saket, New Delhi, Delhi 110017