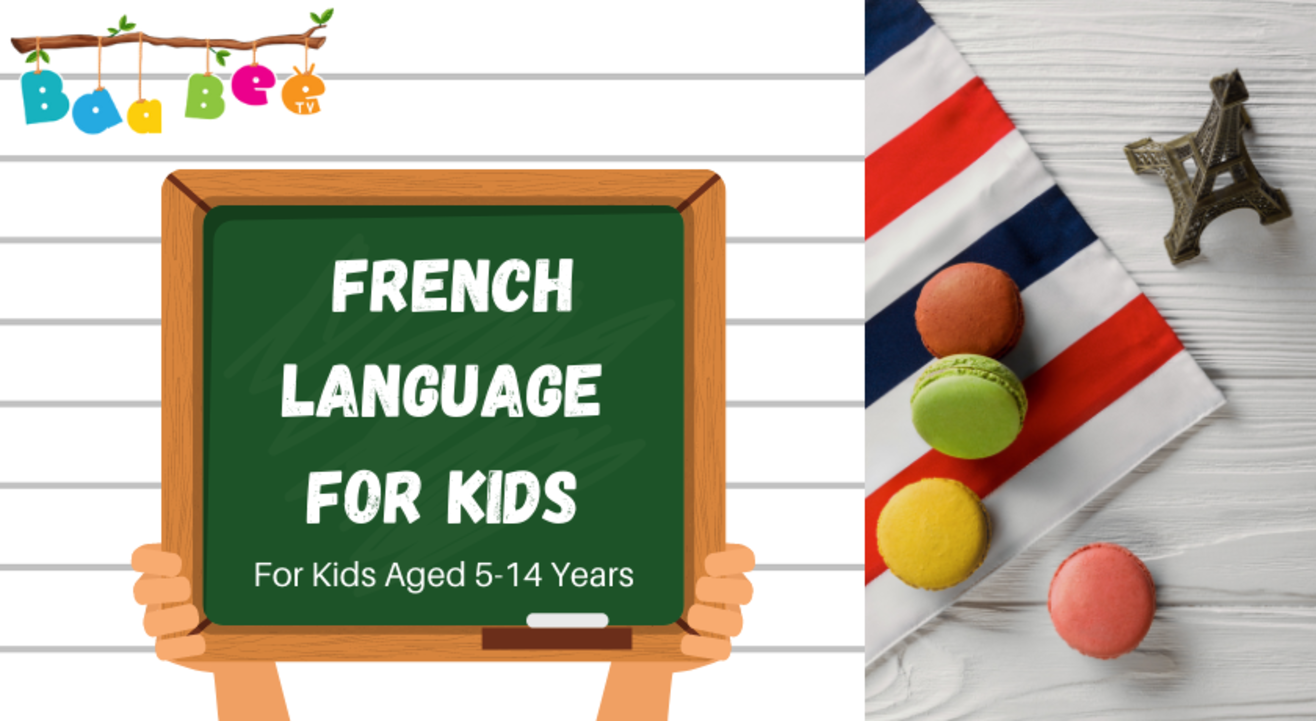 French Language For Kids | Demo Class | For Kids Aged 5-14 Years | BaaBee TV
April 3 | 12PM - April 24 | 12PM
Enjoy this event from your home
Event Guide
Masterclass
Learn from an expert
Invite your friends
and enjoy a shared experience
French Language For Kids | Demo Class | For Kids Aged 5-14 Years | BaaBee TV
April 3 | 12PM - April 24 | 12PM
Enjoy this event from your home
Event Guide
Masterclass
Learn from an expert
Invite your friends
and enjoy a shared experience
Event Guide
Masterclass
Learn from an expert
Invite your friends
and enjoy a shared experience
The earlier, the better! Our French course is designed as an attractive introduction to the French language through oral activities, songs, games and creative worksheets. We would like children to enjoy their French lessons whilst at the same time they get the strongest possible base in the time devoted in learning a new language. en français! Our course familiarizes your children with the key aspects of the French culture through Songs and Games.
French is spoken by 220 Million people globally and is spoken in over 29 countries. Knowing English gives one an advantage in learning French for the two languages have so many words in common thereby making French one of the easiest languages for the English speakers.
Why your kid should learn a foreign language?
Today, we see a plethora of advantages that one can achieve by learning a foreign language. We see parents enrolling their Kids in foreign language courses and the numbers are expected to increase. The famous television shows such as Dora the Explorer which teaches Spanish, Ni Hao Kai-lan, which teaches Mandarin Chinese, Winx Club which teaches Italian, Anime which teaches Japanese, the list is endless, for their popularity indicates that parents want their kids to be more proactive in learning a new language. This should come as no surprise, but recent studies show that bilingual brain have better attention span and task switching capacities than a monolingual brain. It not only strengthens one's cognitive abilities but bilingual kids tend to be more open minded, creative and flexible.
French - The language of Creativity
If there is a language in the world that has drawn unanimous consensus regarding it's beauty, it is the one and only French. There is a reason why French has been called the 'Language of Love' for decades. It is one of the most prestigious analytical language. It has also gained its popularity for being a language of distinguished philosophers and prominent scientists like Jean Paul Satre, Simone de Beauvoir, Michel Focault, René Descartes, Marie Curie and many more.
So, enroll your child for the French Demo Class and let the magic of language unfold in a creative manner with BaaBee TV.