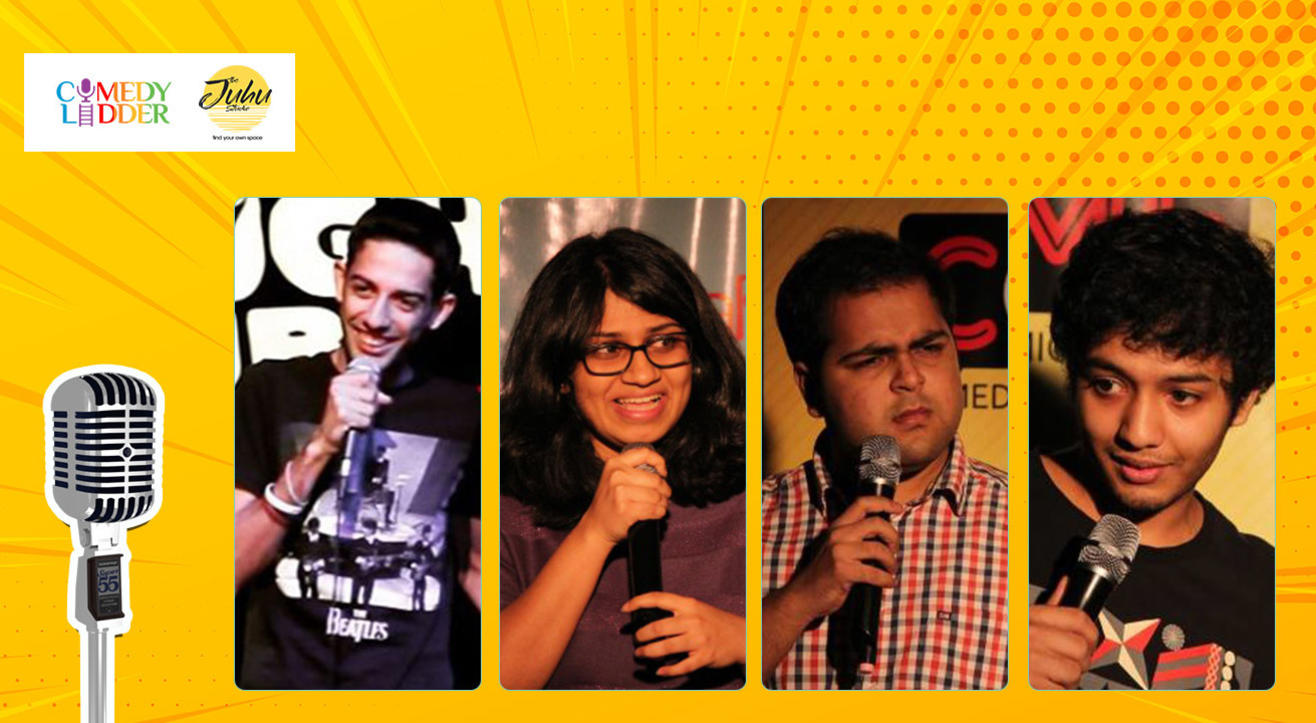 Comedy
Friday Night Comedy in Juhu ft. Neville and Saurav
About
Friday Night Comedy in Juhu
Show Description
Comedy is about making people laugh and we are doing it on a Friday Night because that's when the weekend Starts, So start your weekend with laughter and a super fun line up Of comics. Only 25 tickets available so book yours now!
Lineup
Host Neville Bharucha
Ameya Deshpande
Masoom Rajwani
Jeeya Sethi
Kruti Kattige
Pavitra Shetty
Saurav Mehta
Artists Info
Neville Bharucha
What do you get when you combine Brad Pitt, Johnny Depp and Hugh Grant? Not Neville Bharucha. Neville puts the 'arse' in Parsi and he is 24 going on 14. Known as Mr. South Bombay, he is quite the womanizer (at least his mother says so). He always hits punch lines, sadly he hasn't managed to hit puberty yet. Neville's goal is to single handedly replenish the Parsi race. Sources say it's going to be a lot more 'single-handed' than he expected.
Ameya Deshpande
Ameya Deshpande is a standup comedian and has featured in several shows
Masoom Rajwani
Masoom Rajwani is an upcoming standup comedian and has featured in several shows.
Kruti Kattige
Kruti Kattige is an upcoming standup comedian and has featured in several shows.
Jeeya Sethi
Jeeya believes if you are fat once (by fat she means FAAAAT) you are fat forever, mentally you never become thin even after losing all the weight. An event manager turned stand-up comedian, improviser and actor, she has made entertainment her new life's mission since nothing else is going for her!
Pavitra Shetty
Pavitra Shetty is an undiscovered singer, upcoming stand-up artist and reportedly also a girl. To prove this, she has recently started a tag-team called The Sidechicks providing a disturbing look at what girls with unlimited WiFi connections can do. The biggest inspirations for her stand-up are her Mom, random aunts who keep visiting her place and her very own weighing scale. Already featured multiple times on television and radio, Pavvy is also part of hit Chalta Hai shows Dame Funny and Undateable. And she has an unnaturally high number of best friends who insisted that a new bio was written for her.
Saurav Mehta
Saurav Mehta, is a popular Stand-up comedian and has performed at many events like My Baby Thinks I'm Funny with Sorabh Pant.