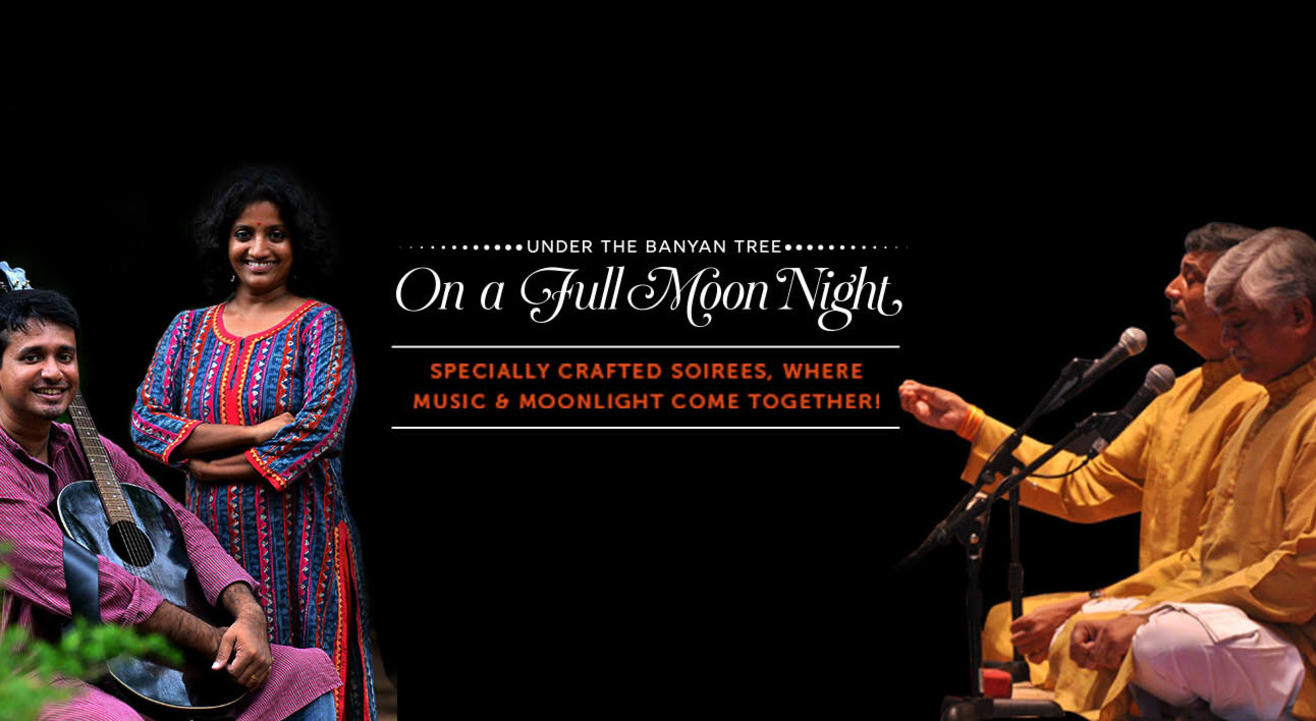 Music
Friends of Music : Under the Banyan Tree on a Full Moon Night | September Edition
Gallery 1AQ, opposite the Qutub Minar
About
Under The Banyan Tree on a Full Moon Night is a monthly musical concert series that creates a bespoke platform showcasing rich Indian music through a curated programme featuring an eclectic mix of performances by luminaries as well as upcoming musicians. The programme presents Indian music in a perfect baithak style ambience for a community of music connoisseurs and artistes to come together and celebrate the magic of music!
This edition experience the old-world charm of a bygone era with a traditional musical evening celebrating the words and spirit of the most influential poets of India
with
Suggested Dress Code: Woven textures
Friends of Music | Under the Banyan Tree on a Full Moon Night | August 2019
Classically trained musicians who merge the rich poetry of Kabir and Tulsidas with musical traditions from across the globe, Bindumalini and Vedanth have created a niche in the world of Kabir compositions with their album Suno Bhai.
Leading proponents of the Dhrupad style, who specialise in the poetry of Tulsidas, Kabir, Padmakar and Nirala, singers Umakant and Ramakant are Padma Shri awardees who will be accompanied by the youngest brother Akhilesh on the Pakhawaj.
Venue
Gallery 1AQ, opposite the Qutub Minar
Qutub Minar Complex Rd, Seth Sarai, Mehrauli, New Delhi, Delhi 110016