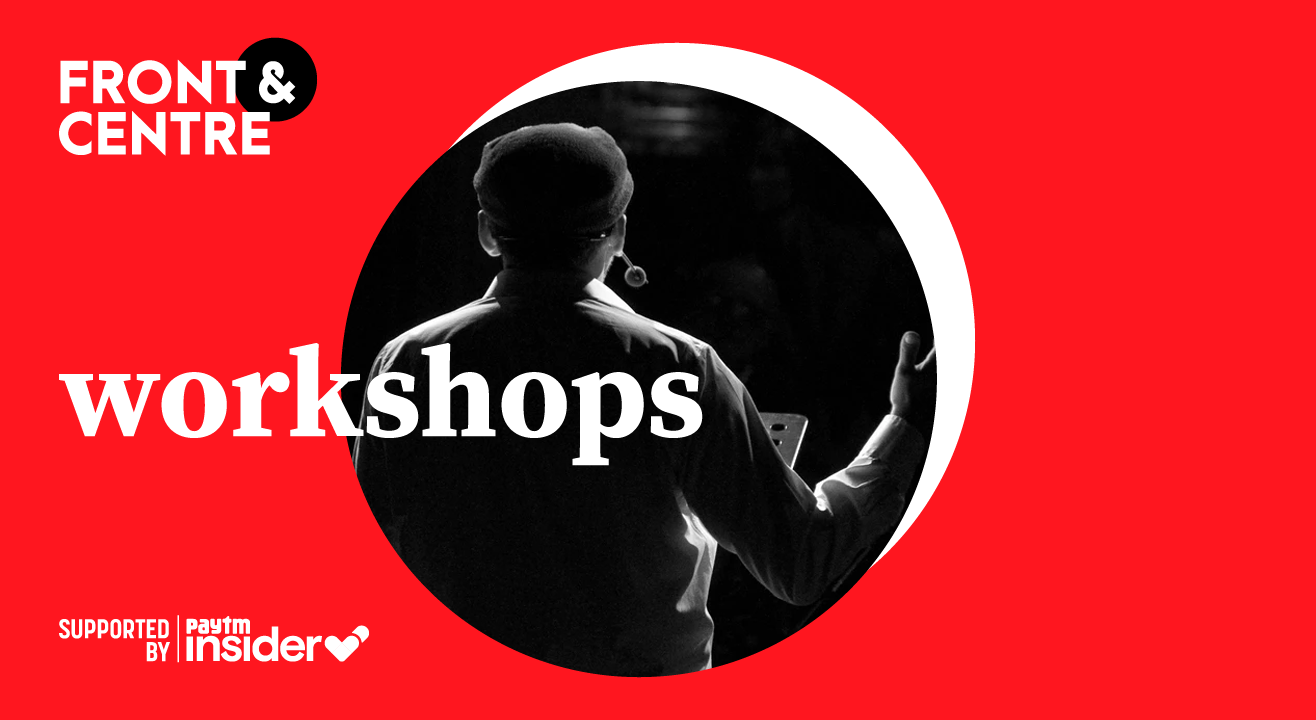 Bringing the world of theatre to your home with Front & Centre
Paytm Insider's newest theatre initiative brings the performance arts to your home, with live, pre-recorded and interactive online experiences.
Invite your friends
and enjoy a shared experience
Learn the craft from wherever you are!
Prepare to attend workshops by theatre experts, now even when you're at home. Lots of exciting and interactive sessions coming your way from the world of Indian as well as international theatre with Paytm Insider's latest initiative - Front & Centre.
Get a taste of performance arts
Front & Centre has a variety of curated workshops for you to choose from! Be it performing comedy on a global stage or exploring a different form of storytelling, you'll get to learn something new with each session. Apart from workshops, if you like watching live performances, you should check out the online plays too!
What went down in the last month
Over the last few weeks, we've seen theatre professionals share their expertise through their workshops, which earlier weren't as easily accessible. We had Frederick Greenhalgh bring his popular online workshop series on audio drama, while Carl Miller hosted an exclusive session on advanced scriptwriting. Anuvab Pal, best known for his highly acclaimed one-man show, The Nation Wants To Know, also ran a session on how to write comedy during a pandemic. So if you're looking for more of this, stay tuned to Front & Centre.
Sit back and enjoy the show!
You can join your choice of event in just a few simple steps!
Purchase a ticket, find the e-ticket in your inbox, and once it's time for the event, just click on Join via Zoom on your e-ticket. Voila!
So find a cosy corner, bring in the snacks, and ideally join via desktop or your laptop for a seamless experience!
Subscribe to receive our newsletter!
Find the best experiences happening out there in your city or enjoy handpicked content while sitting comfortably at home. Paytm Insider is your go-to place to figure out what to do today!