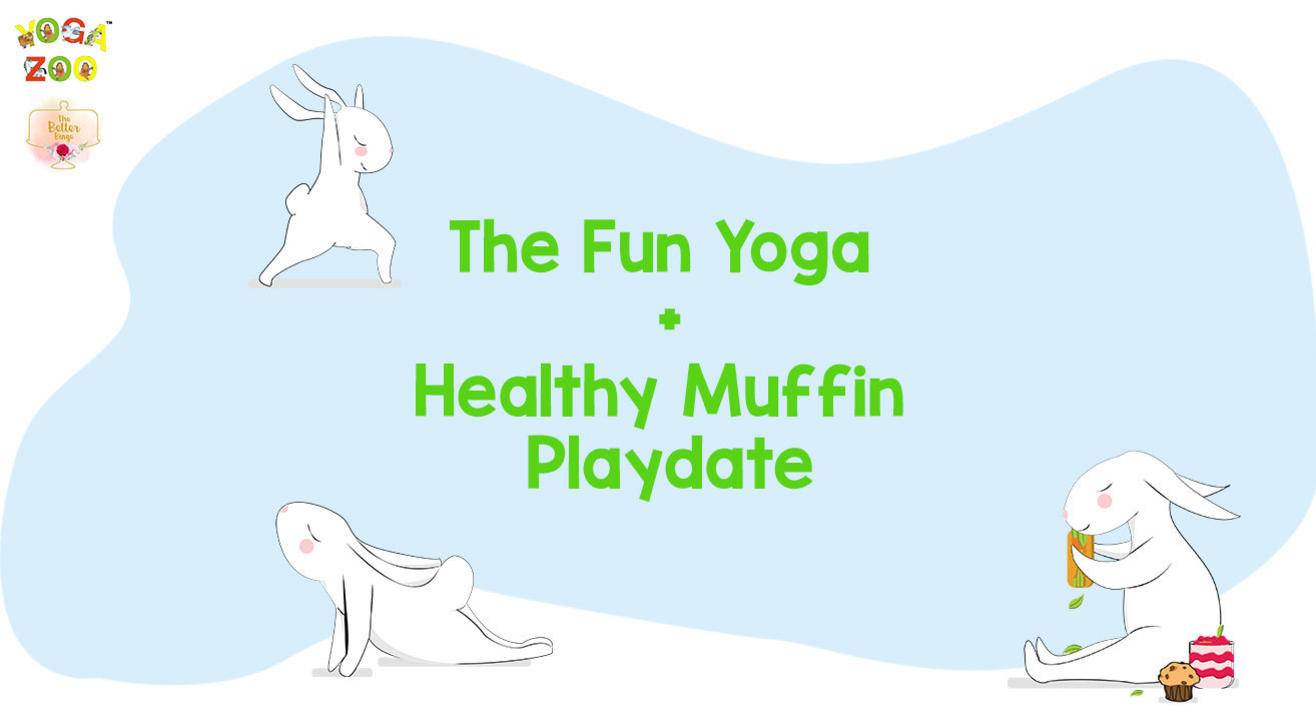 Fun Yoga & Healthy Muffin Playdate for Kids
Foodhall@Linking Road, Mumbai
Invite your friends
and enjoy a shared experience
Fun Yoga & Healthy Muffin Playdate for Kids
Foodhall@Linking Road, Mumbai
Invite your friends
and enjoy a shared experience
Invite your friends
and enjoy a shared experience
Food is fuel!
Calling all our Yogi Chefs and self- loved ones!
We are offering a fun learning class dedicated to the creative chef and the yogi inside each of us.
Cooking with kids is not just about ingredients, recipe and plating a dish. It's about harnessing, imagination empowerment and self confidence.
Yoga promotes calmness and dedication towards a stable mind and beautiful soul so why not binge both yoga and cooking together and start a fun filled beginning which is awaiting us!
This workshop is for children between 4years and 10 years of age.
Foodhall@Linking Road
Foodhall@Linking Road, 106, Linking Road, Santacruz West, Mumbai, Maharashtra – 400054.
GET DIRECTIONS
Fun Yoga & Healthy Muffin Playdate for Kids
Foodhall@Linking Road, Mumbai
Invite your friends
and enjoy a shared experience