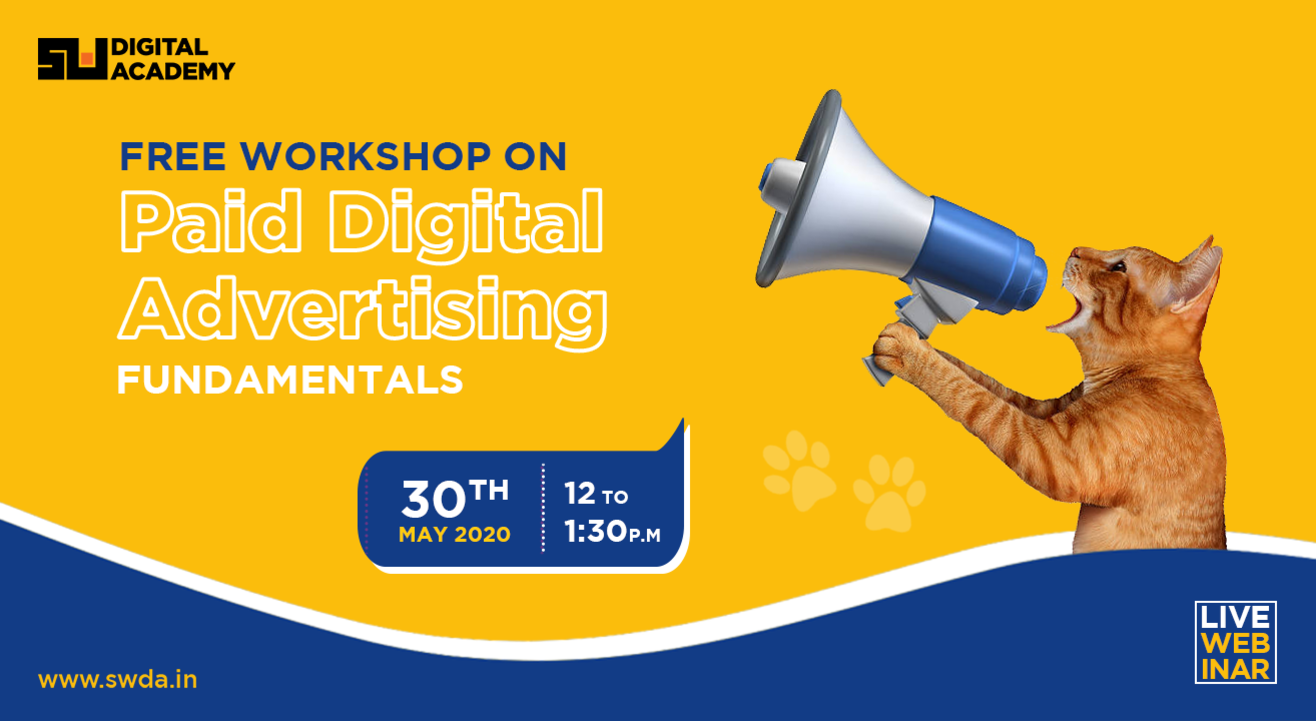 Courses
Fundamentals of Paid Advertising with Sociowash Digital Academy
About
NOTE : The event will be hosted on the Webinarninja Portal. The link of the webinar will be shared with you 6 hours prior to the start of the session to your respective email id after registration.
The workshop:
Learn the basics of paid digital advertising on various platforms like Instagram, Facebook, Google Search and more from India's leading digital marketing agency. Attend the short duration interactive webinar delivered by top practitioners consulting global brands day in and out.
You will learn:
The perspective of digital advertising and marketing
Paid advertising ecosystem
Foundational terms every marketer should know
How to pick the right platform
Possibilities and capabilities of each platform
Live QnA
Who is this for:
For anyone keen to understand the world of paid media and looking to take a step forward to becoming ready for the industry. We've seen Entrepreneurs and professional associated with brand or marketing in any form greatly benefit from this course.




About Sociowash Digital Academy
Sociowash Digital Academy is a platform where an individual not only learns digital marketing but also the perspective to be able to think right. Apart from providing holistic training sessions, we discuss case studies, provide a real-life working environment so you #BecomeIndustryReady.
An initiative by Sociowash
The academy is operated by one of the fastest growing creative digital agencies in India with an experience of working with 200+ brands across 5+ years of operation. We understand the industry and hence have created courses that makes our trainees ready to take the industry head on.