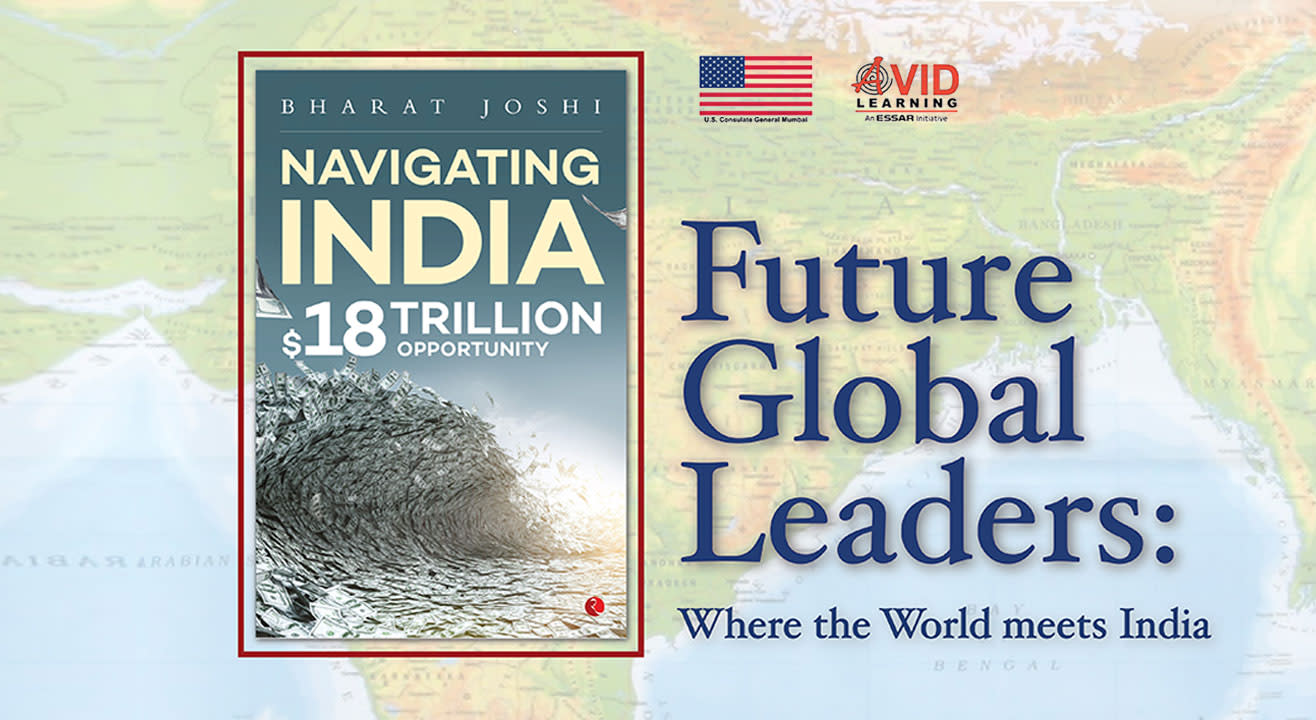 Learn
Future Global Leaders: Where the World meets India
Essar House, Mahalaxmi, Mumbai
About
Avid Learning in partnership with the Consulate General of the United States in Mumbai presents Future Global Leaders: Where the World meets India, a panel discussion with corporate leaders, foreign policy experts, financial authors and economic experts on business trends, management and growth.
The description of the panel is as below:
The discussion will elucidate how the government and seasoned business and arts leaders mentor, lead and create opportunities for India's future.
Join Bharat Joshi, Author and CEO of JCurve Ventures Pvt. Ltd., Royston Braganza, CEO, Grameen Capital,Manjeet Kripalani, Co-Founder and Executive Director of Gateway House and Jonathan Hollander, President and Artistic Director, Battery Dance Company & Dancing to Connect in conversation David Moo, Economics Officer, US Consulate General, Mumbai.
Topics that will be touched upon include how the country's leadership creates a future to which young people can aspire, who are the young global leaders in India and what they have achieved, what can be done to champion, encourage and train nascent leaders in India; how young leaders impact a range of issues including the role of business in society, transparency in business and government, foreign policy, the impact of climate change and ecologically responsible business practices among other issues.
Venue
Essar House, Mahalaxmi, Mumbai
Essar House, 11 K K Marg, Opp Race Course,, Mumbai, Maharashtra 400034