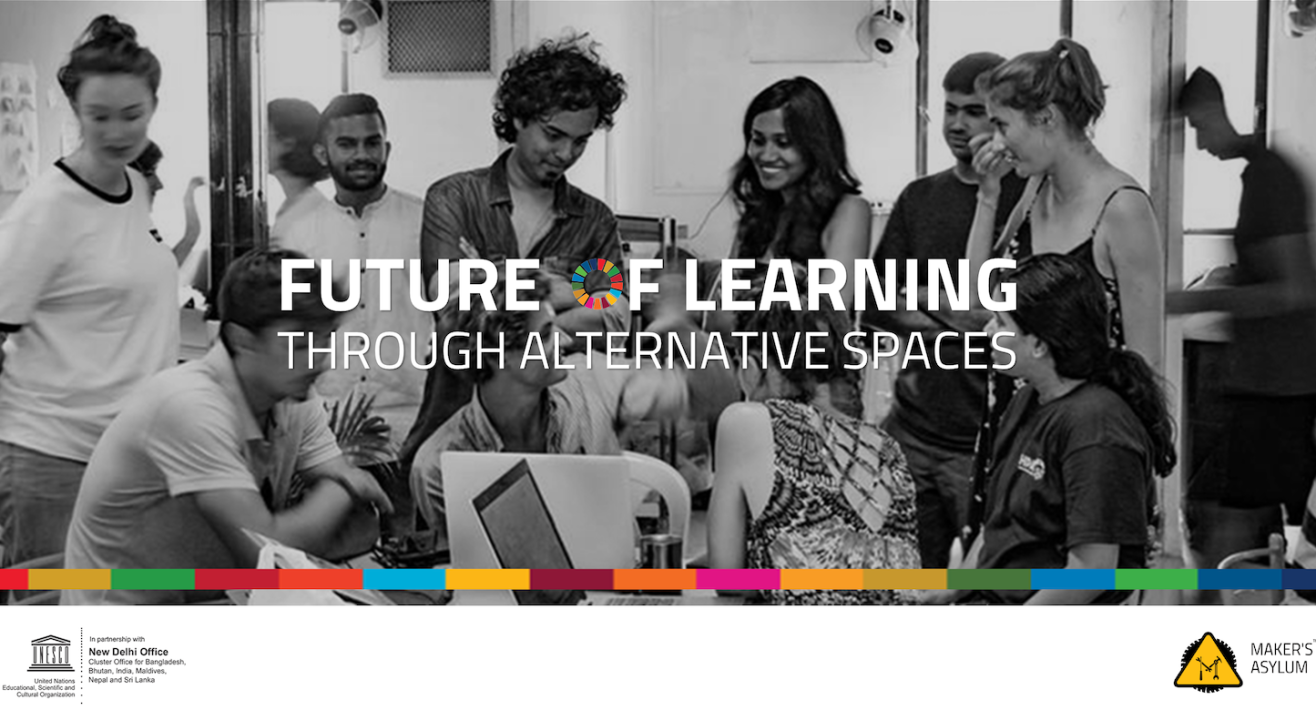 Learn
Future of Learning through Alt Spaces: A collective conversation
Harkat Studios, Versova, Mumbai
About
We are the first generation aware of the challenges the world is facing collectively and which are affecting everyone on this planet: environmental, economic and social.
In 2015, world leaders agreed to 17 goals for a better
world by 2030. These goals have the power to end poverty, fight inequality and stop climate change.
But it is up to us to work together (!) and build a better future for everyone.
However the traditional education systems are not designed to teach us how to break boundaries and collaborate!
This afternoon of discussions and conversations in collaboration with Maker's Asylum Mumbai and UNESCO New Delhi Office at Harkat Studios in Mumbai aims to explore TOGETHER how alternative spaces can help in creating a more sustainable future.
While we understand that education alone cannot achieve change, however, learning systems represent the most powerful, systemic and massive lever to transform
societies.
We invite all of you - our regulars, patrons, students living in the area, artists who work or have experience in education, educators and creative minds to join us in this conversation where we can jam together. This is a unique chance to share your point of view with an organization that can bring your ideas forward in front of the leaders of the world.
We always say Harkat is a safe-space, but we're also a learning space. We believe that art can teach you so many things! Whether you make it or experience it.
And we're very happy that our community will be able to contribute to this series of conversations by the UNESCO which has been to alternative space in Paris, Copenhagen, the Netherlands and many more to learn on the very ground level about the impact of alternative learning through non-school places with limited resources.
This event/conversation/workshop is free of charge, but we urge you to RSVP here
~~Alone we can do so little; together we can do so much.~~
-Hellen Keller
Venue
Harkat Studios, Versova, Mumbai
HARKAT STUDIOS, BUNGALOW 94, FIRST FLOOR, ARAM NAGAR 2, VERSOVA, ANDHERI WEST, 400061-MUMBAI