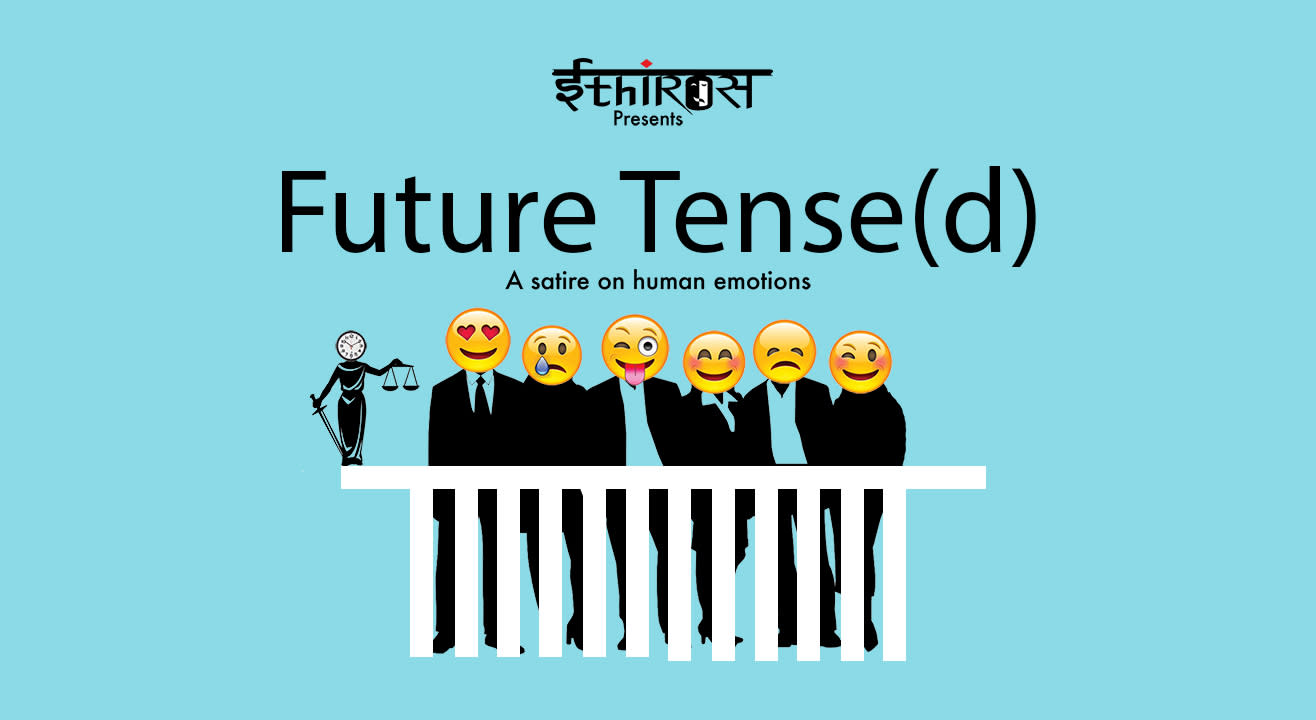 Drama
About
Ethiros Theatre presents 'FUTURE TENSE(D). In a fragmented world where emotions are cracked and crooked, witness Love, Lust, Jealously, Sloth, Expectation and Disappointment, Anger and Time come to life in a complete outlandish courtroom environment. An amalgamation of fiction, reality, science and music, the play shall not only enthrall its audience with its hard-to-ignore dark humor and satirebut also want them and others to have more.
The Cast
NISHIL KAMALAN
REYNOLD D'SA
ROSHAN SHETTY
VARUN KULKARNI
RHEA SHETTY
MUKTI BAJARIA
DIONA DSOUZA
BHAGYESH PATIL
JAMES MARCEL
SHANE ROSARIO
MANISH JAIN
KARTIK NARAYAN
PANKAJ DIXIT
About Ethiros Theatre Group
Ethiros Theatre has been active in the theatre circuit from the past 2 years and their plays include FUTURE TENSE(d), THE GREAT INDIAN CIRCUS, THREE AND A HALF MEN-A comedy sketch, etc. Their expertise lies in conducting kids theatre workshops and in kids' plays such as A TWISTED TALE OF BEAUTY AND THE BEAST, ADVENTURES OF ALADDIN, etc.
Venue
The Cuckoo Club, Mumbai
5AA, Pali Hill Road, Next to Candies, Bandra West, Mumbai, India 400050
GET DIRECTIONS