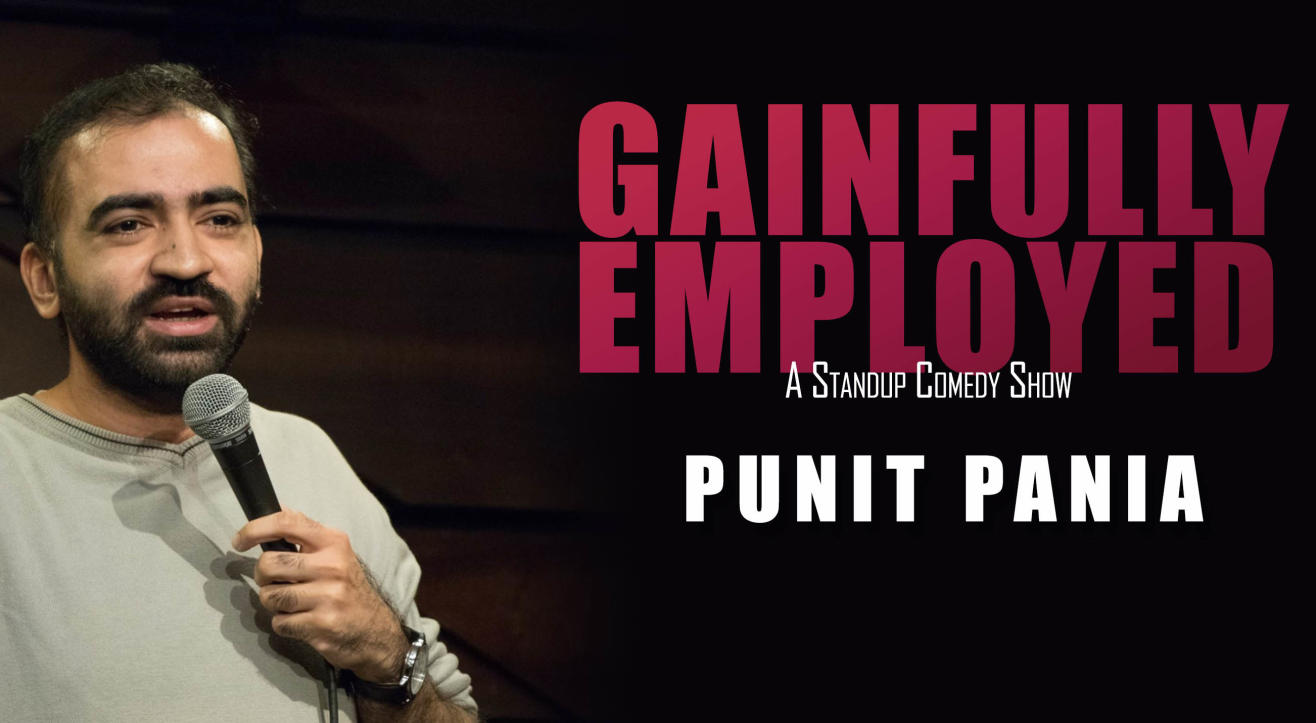 Comedy
Gainfully Employed by Punit Pania in Lucknow
About
Punit Pania comes back to the historical city of Lucknow with his solo show Gainfully Employed.
A corporate survivor himself, Punit has toured this show across all major cities in the country including cities as diverse as Shillong and Trivandrum.
Punit invites all wage slaves and seekers to a hour plus detox session of jokes, confessions and insights.
Artist Bio :
Punit Pania is a corporate survivor. After 7 years of salaried existence, Punit switched to stand-up because he believes that comedy as a profession will be the last to get automated. Often described as intellectual and layered, Punit's stand-up covers politics, science, art and stand-up itself in one memorable set.
Having traveled across 20 states of our great country, Punit peddles suburban philosophy disguised as observational comedy. Fluent in 5 languages, Punit's ethnic background is a matter of debate that may be settled during his audience interactions. He denies having low self-esteem issues and thinks he is pretty good at writing artist bios in the third person.
Venue
Bombay Remix
CP- 1, Rohit Tower, Viraj Khand, Lucknow, Uttar Pradesh 226010
GET DIRECTIONS