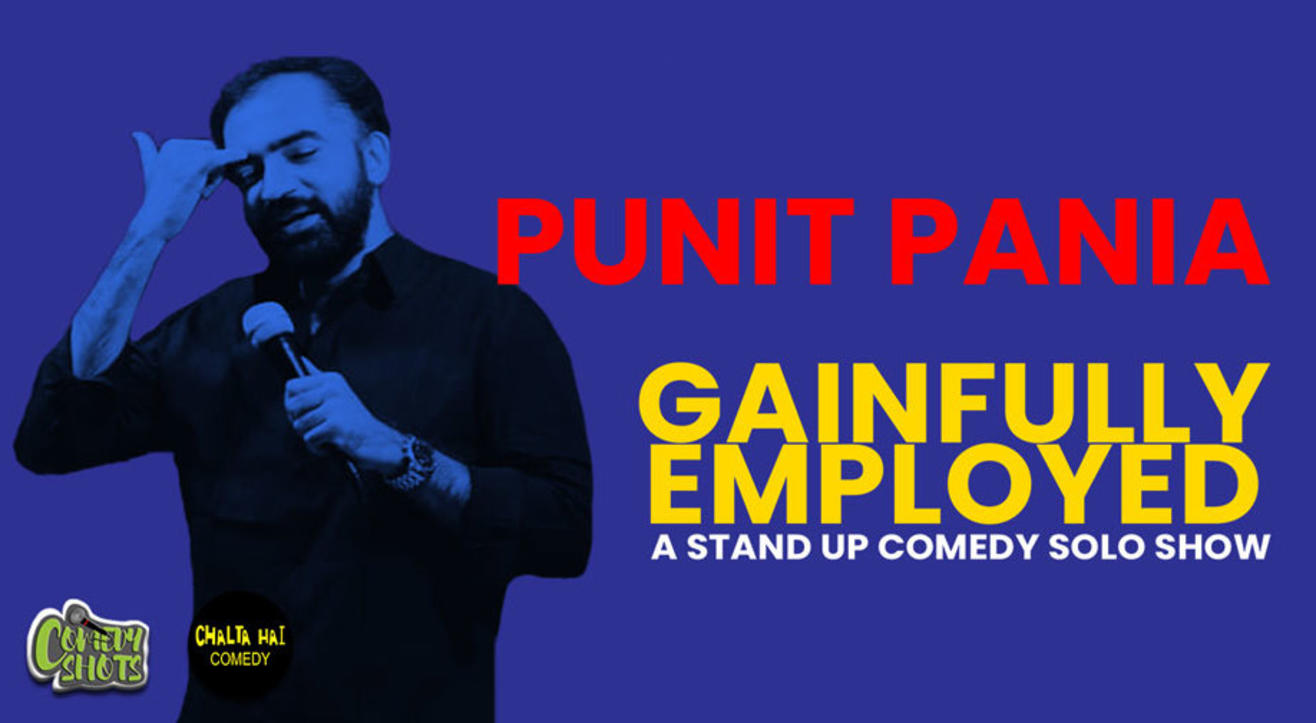 Comedy
Gainfully Employed - Punit Pania
Enerjuvate Studio & Cafe, Koramangala
About
Many people mistake a job for a career and a career for life. But the only real struggle of modern life is finding a gainful distraction.
After nearly a decade of corporate existence and more recently stand-up comedy, Punit Pania has some answers and many jokes. It seems like a good place to start.
Punit Pania
Punit Pania is a corporate survivor. After 7 years of salaried existence, Punit switched to stand-up because he believes that comedy as a profession will be the last to get automated. Often described as intellectual and layered, Punit's stand-up covers politics, science, art and stand-up itself in one memorable set.
He is the single man behind Chalta Hai Comedy – an NGO without foreign funding. Having produced and performed in over 1000 shows, Punit is making himself believe that comedy is the answer to a midlife crisis that is waiting to happen.
Having traveled across 20 states of our great country, Punit peddles suburban philosophy disguised as observational comedy and at times even as TED Talks. Fluent in 5 languages, Punit's ethnic background is a matter of debate that may be settled during his audience interactions. He denies having low self-esteem issues and thinks he is pretty good at writing artist bios in the third person.


Venue
Enerjuvate Studio & Cafe, Koramangala
82, 7th Cross Rd, KHB Block Koramangala, Koramangala 4-B Block, Koramangala 4th Block, Koramangala, Bengaluru, Karnataka 560034