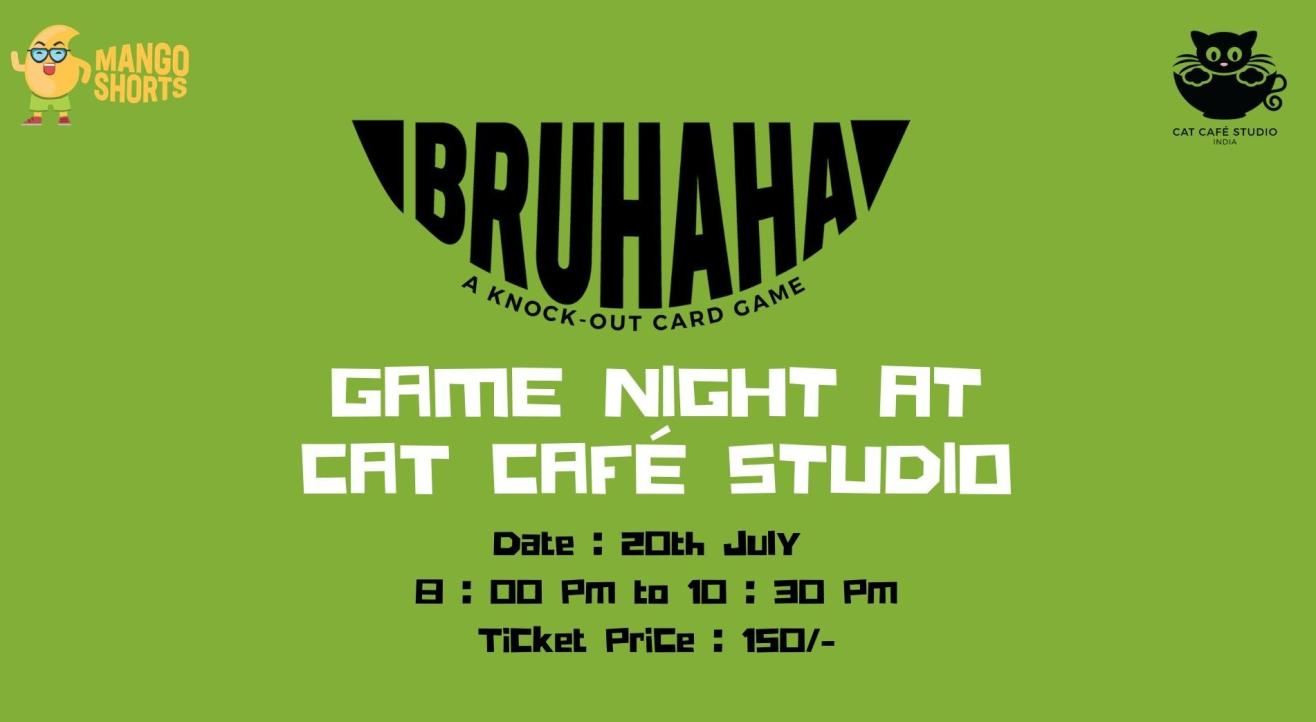 Games
Game Night at Cat Café Studio
About
About the game :
Eliminate your friends and fight your way to the top in this highly-strategic, fast-paced card game!
Hit your rivals with hammers, and dance away from incoming Hits. Unlock power cards by collecting 3 of a kind to heal yourself and to go on rampages.
Play individually or in teams (Beware of friendly fire!), but don't forget to laugh in the face of the losers with a loud "Bruhaha."
Join us for this amazing game night at Cat Café Studio on 20th July, 8:00 pm to 10:00 pm.
Venue
Cat Café Studio, Versova
63, Harminder Singh Road, Aram Nagar Part 1, Aram Nagar, Versova, Andheri West, Aram Nagar Part 1, Aram Nagar, Versova, Andheri West, Mumbai, Maharashtra 400061