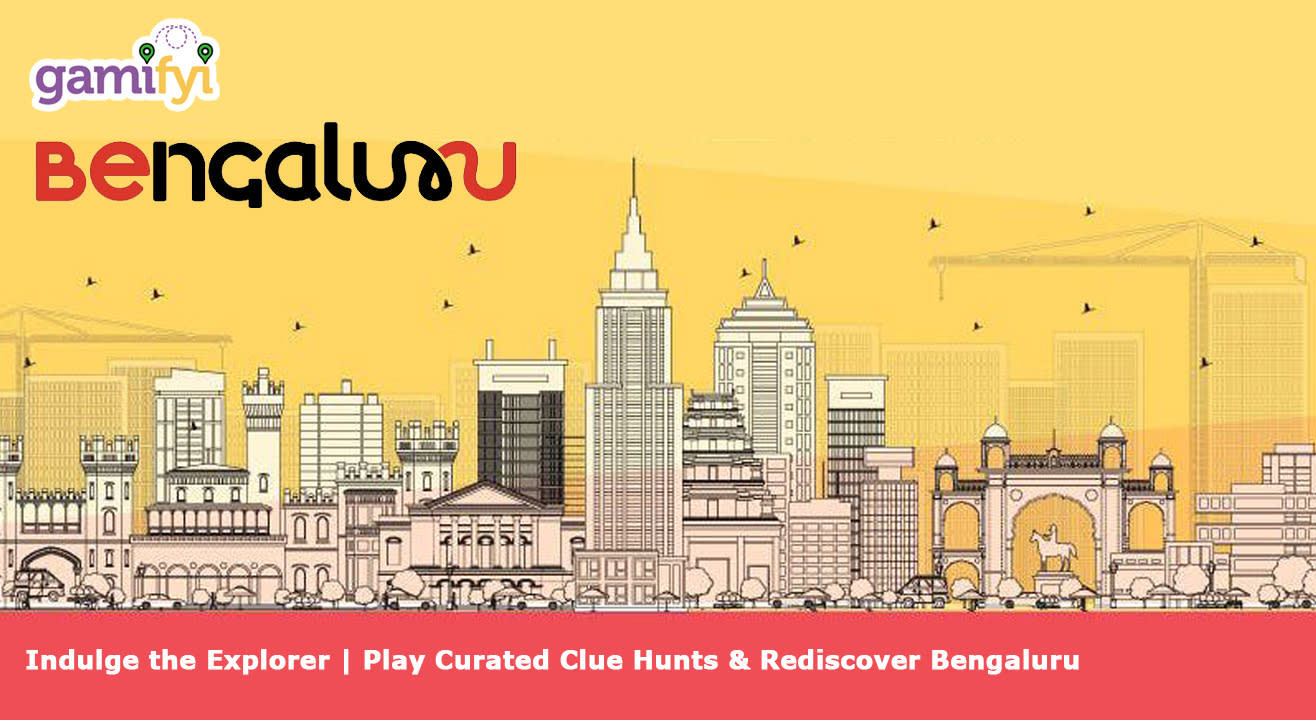 Adventure
Clue hunts that will help you rediscover Bangalore
Sharpen your wits everyone, it's time to go on a scavenger hunt.

The world is full of secrets and filled with great things worth learning about. GamiFYI is here to make it easy and fun. With various clue hunts spread across Bangalore, experience the city in a truly engaging way at your own time and pace. So round up your friends and family and play as a team. In fact, bring along enough people to play as two teams so you can race against each other to explore Silicon Valley like never before.
What is GamiFYI?
It is India's only clue hunt delivered through a mobile application that helps people explore and experience places like never before. These scavenger-hunts test your spatial awareness whilst helping you discover various locations.
The games are specially curated to capture diverse interests and take you through the best spots that each game has to offer.
How do you play the quests?
The quest clues are given on a mobile app – GamiFYI (available on both Play Store and App Store).

A coupon code along with all the instructions of the game will be emailed to everyone who registers for the event.

You will receive the email 4 - 6 hours prior to the time slot you registered for.

Once you are at the location, open the app, redeem the coupon code and get started.

Solve the clues, find the location, perform an action, get the next clue.
Repeat.

You can play the quest in teams - a team can have up to 4 people.
A team of up to 4 people requires only 1 ticket.
Team size: 1 to 4 people.
What you need: 1 smartphone per team (with at least 50% battery life) and enthusiasm to search/ask and be challenged!

Who is it for?
Built as a game for ages between 8-60 years.
- For social groups (friends, family)
- For corporates who want to promote teamwork through a fun and engaging activity


There's even one in Mumbai!

FAQs
Q. Is the registration fee per person?
A. No, you only pay PER TEAM. One team can have up to 4 people playing. We recommend ideal team sizes of 2 or 3 people.

Q. Can we play alone?
A. Of course, but the registration fee will still remain the same. A team always makes it great fun to solve the challenges.

Q. What do we need to collect before the start of the game?
A. In person, nothing! Your game coupon codes will be emailed to you.
To know more about the app, check out this video:
Subscribe to receive our newsletter!
Find the best experiences happening out there in your city or enjoy handpicked content while sitting comfortably at home. Paytm Insider is your go-to place to figure out what to do today!