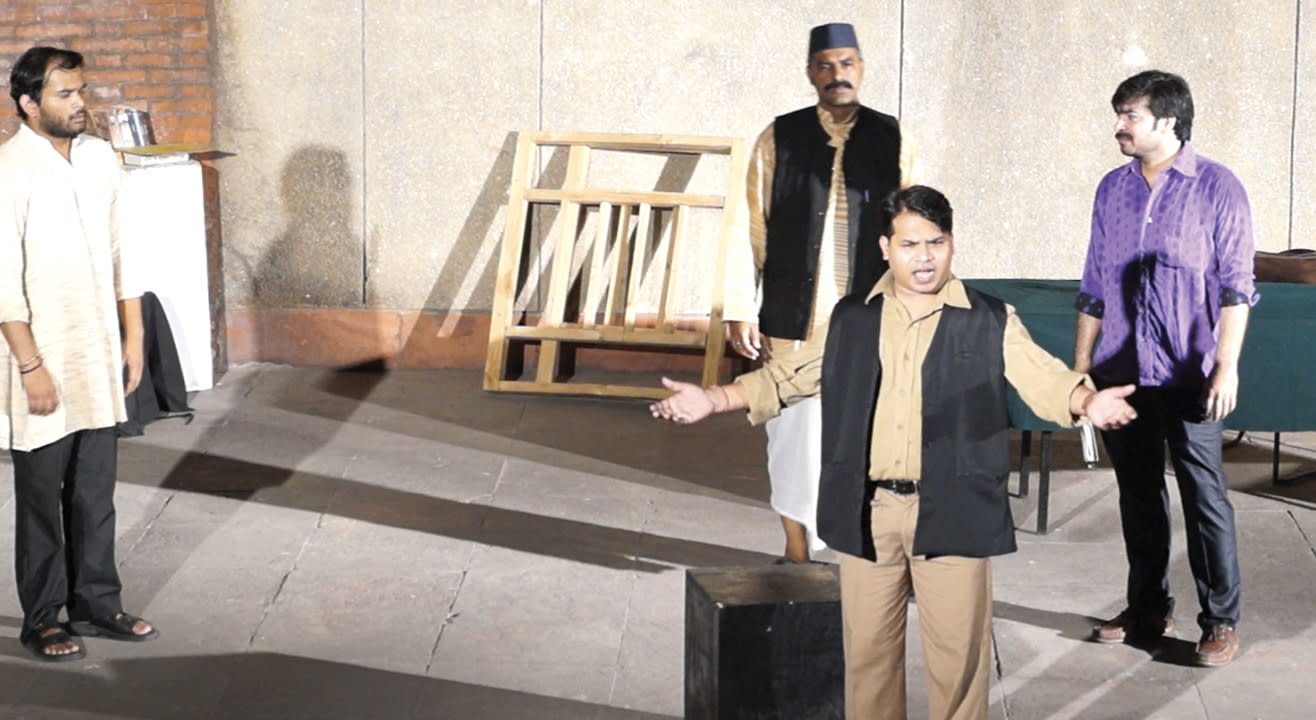 Theatre
Gandhi Aur Godse
Amphitheatre, Indian Habitat Centre, Delhi
About
A social and political play, the story is about Mahtma Gandhi's experiments with truth, non-violence, thoughts, theories and beliefs. . The scene is placed four hours before the assassination of Mahatma Gandhi took place, where few Hindu extremist who held Gandhiji responsible for weakening India. The characters are all set to assassinate the Father of the Nation for many political and social reasons. They felt that he is sacrificing Hindu interest and is majorly to be blamed for the partition of India. One of the group members is influenced by the ideologies of Gandhiji. He is against this assassination. To put their respective points across, the setting is changed into a court scene where Gandhiji defends the accusations thrown at him. It also depicts Mahatma Gandhi views towards British rule, Netaji Subhash Chandra Bose, views on Nehruji, Mohd. Jinnah, the Satya Grah movement, Minority Community. A never before insight on the life of Mahatma Gandhi and controversies surrounding BAPU's ideologies and his assassination.
Writer : Lalit Sehgal
Design & Direction : Sunil Rawat

Sunil Rawat, Praveen Yadav, Vinod Juyal, Dharmender Sangwan, Rehmaan Khan, Anubhava Dixit.
Venue
Amphitheatre, Indian Habitat Centre, Delhi
Lodhi Road, Near Airforce Bal Bharati School, New Delhi, Delhi 110003