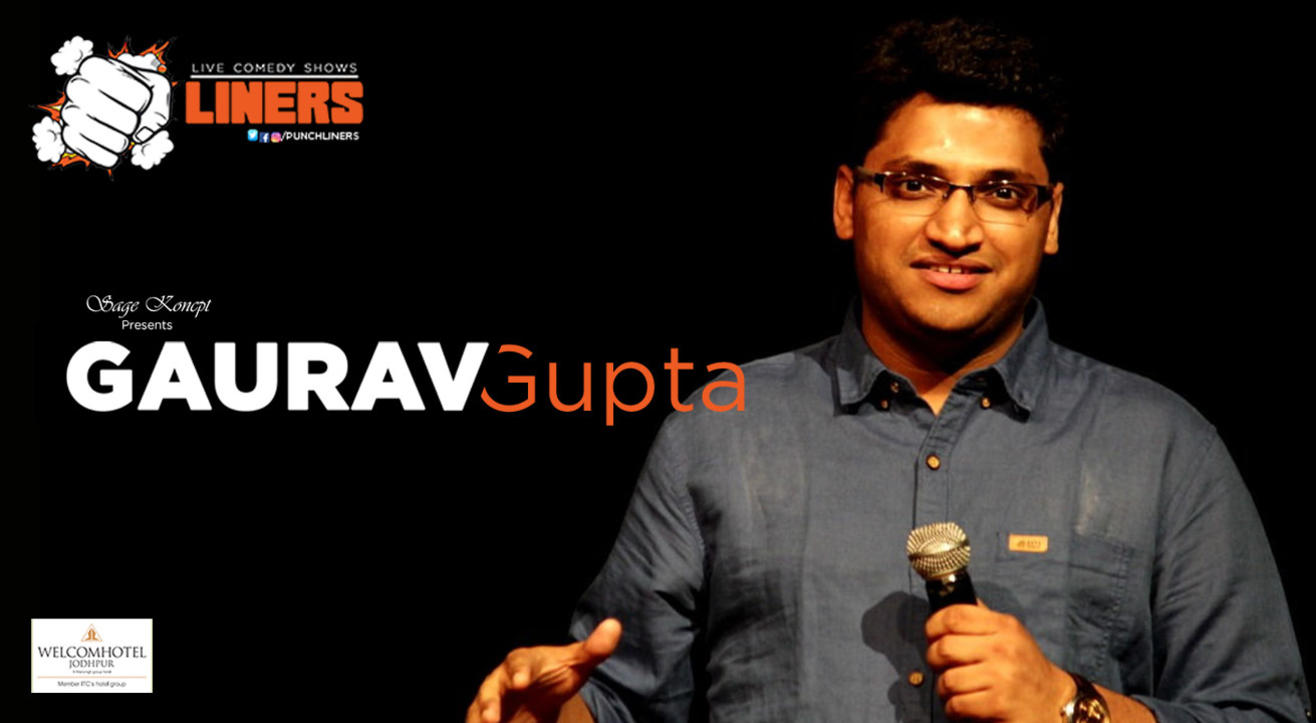 Comedy
Gaurav Gupta Live in Jodhpur
About
Punchliners bings to you the ever funny Gaurav Gupta live at the WelcomHotel in Jodhpur!


The part time dentist, part time comedian, who has the perfect treatment to put a smile on your face with each well crafted joke will be taking centre stage, improving thanks to his past shows and getting better with each coming one. Join in for an evening of hysteria, fun and laughter with your friends and loved ones!
Punchliners strictly revolve around comedy and host various shows across the city for entertainment. Teaming up with the country's best stand-up comedians, they always deliver on displaying well produced shows throughout the country.
Gaurav Gupta is a baniya who is extravagant when it comes to delivering jokes. He is a dentist by profession, a husband by possession and a comic thanks to recession. He is a keen observer of daily life and his comedy involves people and the funny encounters with them. Gaurav has won various open-mic competitions and has performed in numerous gigs. He was also the winner of the 94.3 Radio One FM LOL Contest, 2015. Get ready to have all your teeth out with his deadly combination of comedy and dentistry!
Gaurav Gupta talks about an Indian youth's biggest problem: Family WhatsApp Groups!
In an ambiance steeped in history, complimented by a richness of culture acquired through centuries, Welcomhotel is a leading 5 star hotel which brings you world class luxury with the warmth of Indian hospitality in an experience that is unmistakably grand. This 5 star business hotel presents a range of cuisines, accommodation and recreation options that are incomparable with the best in the city.
Venue
WelcomHotel, Jodhpur
Khasra No.53, Near Vidhyashram International School, Village Uchiyarda, Jodhpur, Rajasthan 342027