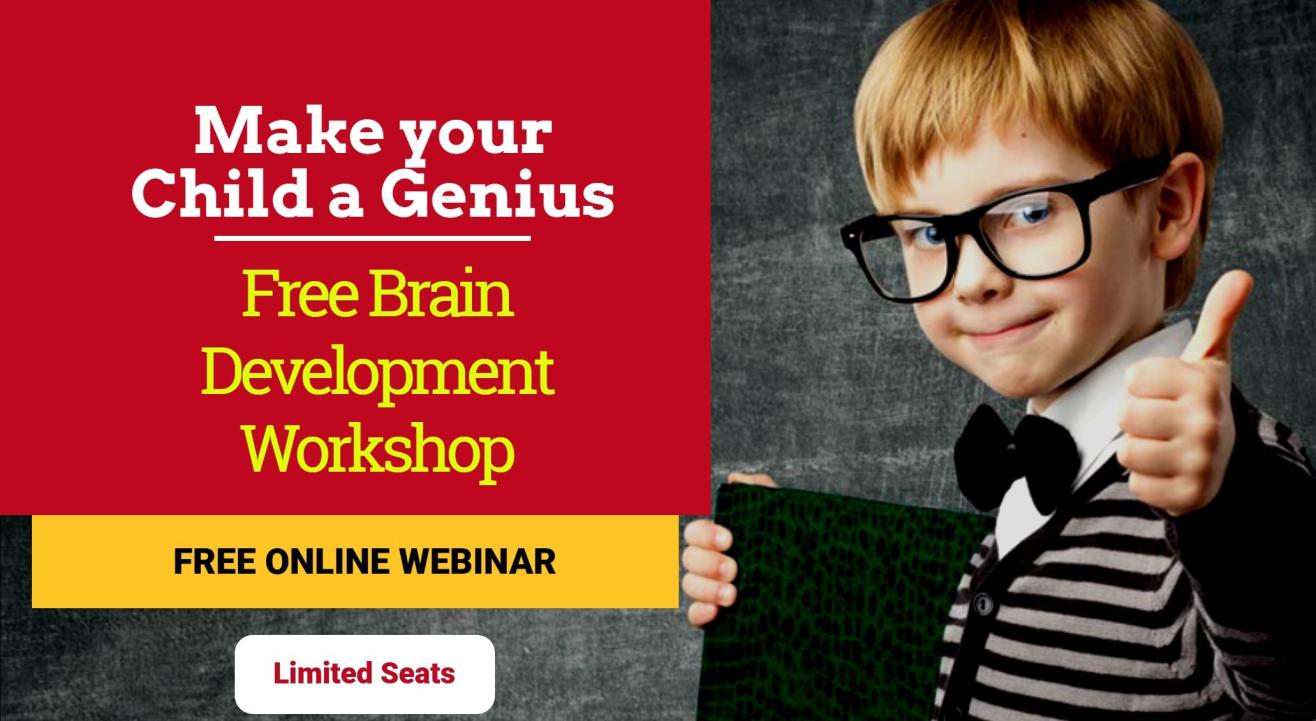 Workshops
Genius Minds - Free Brain Development Online Workshop for kids aged 5 to 16 yrs
About
6000+ Kids have Experienced Transformation
Discover the Scientific Approach that can Boost Your Child's Learning Abilities and Intelligence by 60%.
Join us for a FREE Intensive Online Workshop "Make Your Child a Genius" for Parents and Kids between the Age of 5-16 years
This FREE Training will cover -
BrainGym Exercises for Better Decision Making in Kids
Eye Gym Exercises to enable long sitting in Kids while Studying
Principles of Positive Thinking for Building Success Habits in Kids
How to manifest success through applying law of attraction method
Parents will discover the following -
How to Communicate Effectively with your Child
4 Transformational Parenting Principles to become an Awesome Parent
Details of our 14 months Long Advanced Training Program that guarantees 40%-60% Improvement in Intelligence in Kids.
Make your Kids be a part of top 1% learners in the World
The event is an online webinar with limited seats. Please hurry up and register and be a part of this life transformation event for your child.