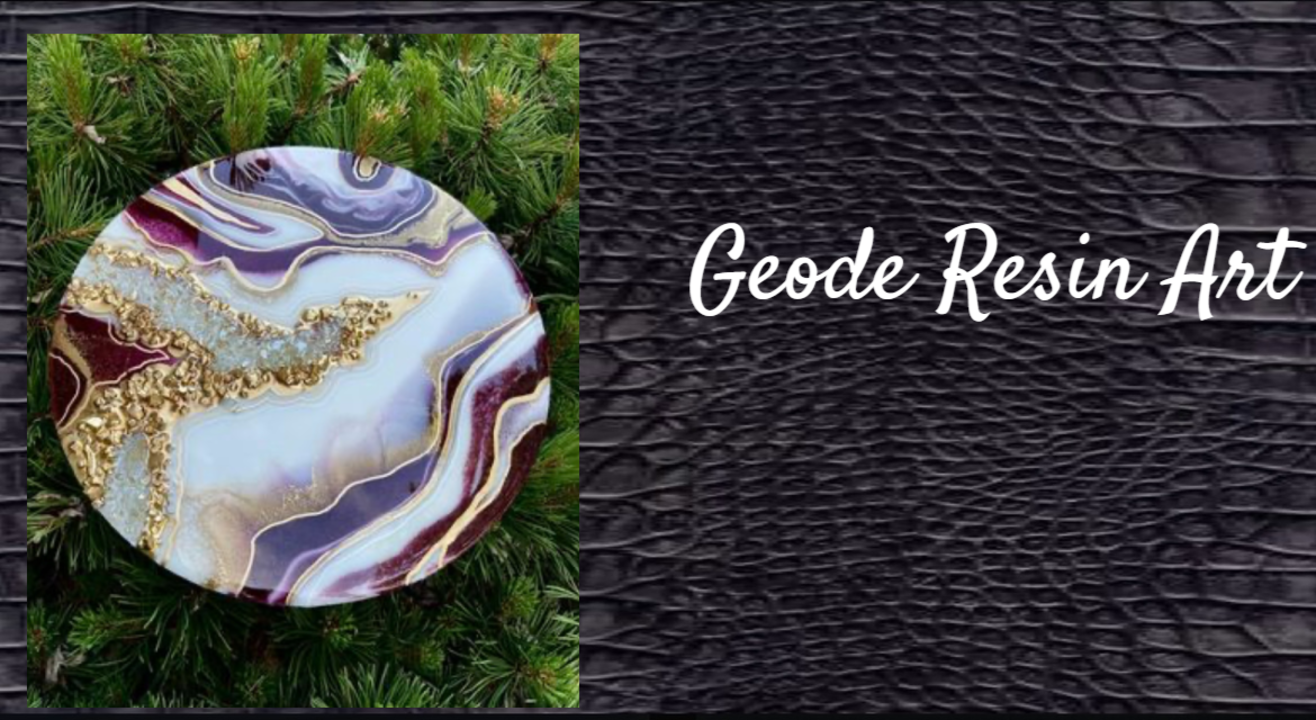 January 13 | 3:30PM - January 15 | 6:00PM
Shobha's art studio, Mumbai
Event Guide
For Age(s)
Family Friendly
Invite your friends
and enjoy a shared experience
January 13 | 3:30PM - January 15 | 6:00PM
Shobha's art studio, Mumbai
Event Guide
For Age(s)
Family Friendly
Invite your friends
and enjoy a shared experience
Event Guide
For Age(s)
Family Friendly
Covid 19 Safety Measures
This event adheres to the following

Health & safety measures
Hand Hygiene Stations
Limited Capacity
Organisers wear masks
Invite your friends
and enjoy a shared experience
Covid 19 Safety Measures
This event adheres to the following

Health & safety measures
Hand Hygiene Stations
Limited Capacity
Organisers wear masks
A course for resin beginners looking to create amazing geode inspired resin art works.
Maybe you`ve dabbled with resin before, perhaps just some simple clear coating on coasters or art work. Now you`ve discovered how amazing it can be and seen some of the geodes made from resin and want to make them too. But resin and the geode materials are expensive. You could dive right in, spend a lot of time and money and end up with a piece that just didn`t work out - and all those materials are wasted. Taking this class will help you avoid those mistakes and leap up the learning curve so that your first piece will be amazing.
In the class we will cover a wide range of topics concentrating very much on the basics for creating resin geodes. It assumes a previous basic knowledge or resin working but we will still cover safety and supplies needed for working with resin. You`ll learn how to pick the best surface, what materials you can use and where to get them, how to keep your resin layers from bleeding and moving too much, and how to tease them into the shapes you want for your resin geode.
Once you have the basics and your first resin geode completed, your creativity can kick in without fear of failure and you`ll be able to take it so much further, create amazing designs you will love. You can scroll down to see the full curriculum for this course.
Who this course is for:
Resin beginners, intermediate or advanced users
Those who are new to resin geodes and have not made one before
Resin users who have made a geode and found the colors all ran together
Anyone with an adventurous crafty nature looking to try a new art form
Acrylic pouring artists looking to take their skills to the next level
Shobha's art studio
Indraneel, Smt Shobha Bhaskar Joshi Marg, General Arunkumar Vaidya Nagar, Bandra West, Mumbai, Maharashtra 400050
GET DIRECTIONS
January 13 | 3:30PM - January 15 | 6:00PM
Shobha's art studio, Mumbai
Event Guide
For Age(s)
Family Friendly
Invite your friends
and enjoy a shared experience