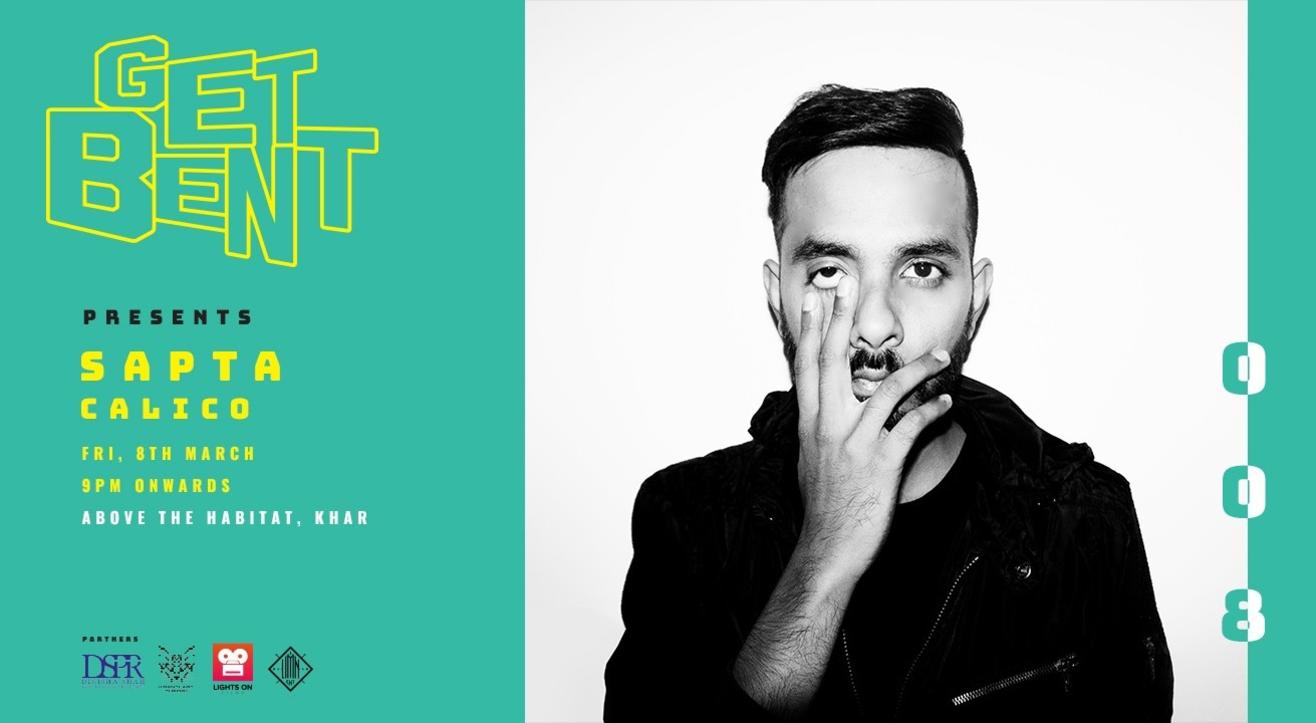 Music
About
A pub only monthly live music and experience property with easy access for the communities of Delhi, Mumbai and Bengaluru. Hosting an artist line-up across genres to give something more wholesome to our people. We're gearing up to GET BENT. Are you?
Headlining | Marshall & the Mischief
The Mischief are an edgy and fun-loving 4-piece rock outfit, who apart from being close friends and partners in crime, are also some of the meanest indie musicians from the subcontinent. The band's music is a culmination of vocalist Yohan Marshall's lyrics and songwriting coupled with clever and heart warming arrangements by this band of brothers. Performing predominantly original sets, with a few covers that the band collectively enjoy, The Mischief are a big-sounding independent band with a unique writing style that allows the listener to interpret the meaning of their music on a several different levels. The band's USP is being able to project hard hitting issues whilst still keeping their audience grooving.

Support | The Koniac Net
The Koniac Net are an indie, alternative, hard rock band from Bombay, India. They have been compared to the Stills, Smashing Pumpkins, Toadies, Death Cab For Cutie, Matt Pond PA, Marcy Playground, Helmet & the Deftones. Songs from both, their album & EP, have gained airplay on over 163 radio stations across 32 countries. They have been featured by MTV, VH1, Rolling Stone Magazine, GQ Magazine, VOGUE, Buzzfeed, BalconyTV, Apollo Night LA, WeSauce, and many more. In 2018, the Koniac Net were invited to Helsinki & Harjavalta, making them the 1st Indian band to play in Finland. TKN's brand new single is scheduled to be released at the end of January, 2019, and their entire 3rd album slated for mid-March, 2019.
Headlining | Faridkot
Formed in 2008, faridkot have travelled the length and breadth of the country making people dance ever since. Known for their genre 'confused pop' they've released two albums, both of which were nominated for best rock album at radio city awards. With 500 plus shows under their belly, Faridkot is ready to GET BENT and to take you all on a magic carpet ride!

Support |Vernon Noronha
Vernon Noronha is an Independent Artist based in Mumbai, whose genre can be boiled down to Easy Listening and Surf. He started songwriting in 2010 and gradually went on to play at bigger platforms like, NH7 Weekender (Pune), Covelong Surf Festival (Chennai), Rolling Stones Stage, Ragasthan, Balcony TV, Hard Rock Cafe and Live from the Console (Mumbai) besides his otherwise intimate performances in different parts of the country. With influences ranging from Jason Mraz, Jack Johnson to sandy beaches and long scooter rides, Vernon conjures honest and melodic lyrics as a core factor in his music. His main aim is to play his simple and warm music to international audiences.
Headlining | Sapta: (Headlining)
One of India's top live electronic acts. Founded in 2007, by Marti Bharath, Sapta has continuously evolved to make their sound different and are currently crafting a whole new dimension in the Indian electro-rock community. Since 2011, Sapta has been touring as a duo with the addition of a drummer. They've released 7 albums so far.
A unique soundscape draws on Marti's experiences of living and performing in San Francisco, Paris, Dubai and India. It features an eclectic mix of original electronic vibes, synthesizers, infectious rhythms and catchy vocal melodies brought to life with acoustic and electronic instruments.

In Marti's own words -
"Sapta stands for 'seven' in Sanskrit. It actually started with another band in France, which was also called Sapta.
I needed a name, a separate act. I love the idea of being in a band, as compared to solo performances."
"I don't like labelling and pigeonholing, because none of our albums are the same as the previous one"

Support | Calico
Having formed not too long ago,the band has been going through a process of creating music organically and solely relying on intuition and creativity
while describing emotions and narrating stories through their songs. Calico is a 4 piece band, consisting of members Anuraag Gawhale on guitar, Amogh Rao on the drums, Yohaan Pissulenkar on the bass and Ivan Imkong on vocals, with each member having different influences ranging from different musical genres like blues, soul, R and B, jazz and 'da groovy stuff', the band has come together to play a blend of alternative/indie elements with certain acoustic almost folk influenced song writing. Their inspirations are Patrick Watson, Tom Misch, Incubus, Queens of the Stone Age, Manchester Orchestra and Foo Fighters to name a few.
Headlining | Prabh Deep
Gifted with a unique voice that contains traces of traditional Punjabi folk singers, he is widely acknowledged as one of the best underground MCs in the country. Besides being a recording artist, he also pushes for and organizes MC Battles in the city. Born and brought up in Tilak Nagar, his music paints a vivid picture of growing up in a locality that's reeling from high unemployment rates and the recent influx of drugs in the community.

TBC (Support)
Headlining | Blackstratblues
It is a solo project of Warren Mendonsa, who is a guitarist, composer and record producer. He is the nephew of Indian musician and celebrated Bollywood composer Loy Mendonsa of Shankar-Ehsaan-Loy.
Blackstratblues' debut album, Nights in Shining Karma was released on 18th April 2007 as a free digital-only download. The album garnered significant appreciation and popularity on online music forums.
With golden tones and unassailable taste and touch, Mendonsa echoes Gilmour and Johnson without being derivative of either. Nights in Shining Karma is surely the 'I'm here!' album from an emerging master.

TBC (Support)
Headlining | The Pineapple Express
It is a progressive fusion band, making their mark across Carnatic, rock, experimental, electronic & djent elements. They are mainly known for exploring a diverse range of genres effortlessly and delivering high energy live audio-visual performances. Their signature, one of a kind, song-writing style is something to be experienced live.

TBC (Support)
Venue
The Habitat
1st Floor, OYO Townhouse (Hotel Unicontinental), Road Number 3, Khar West, Mumbai, Maharashtra 400052