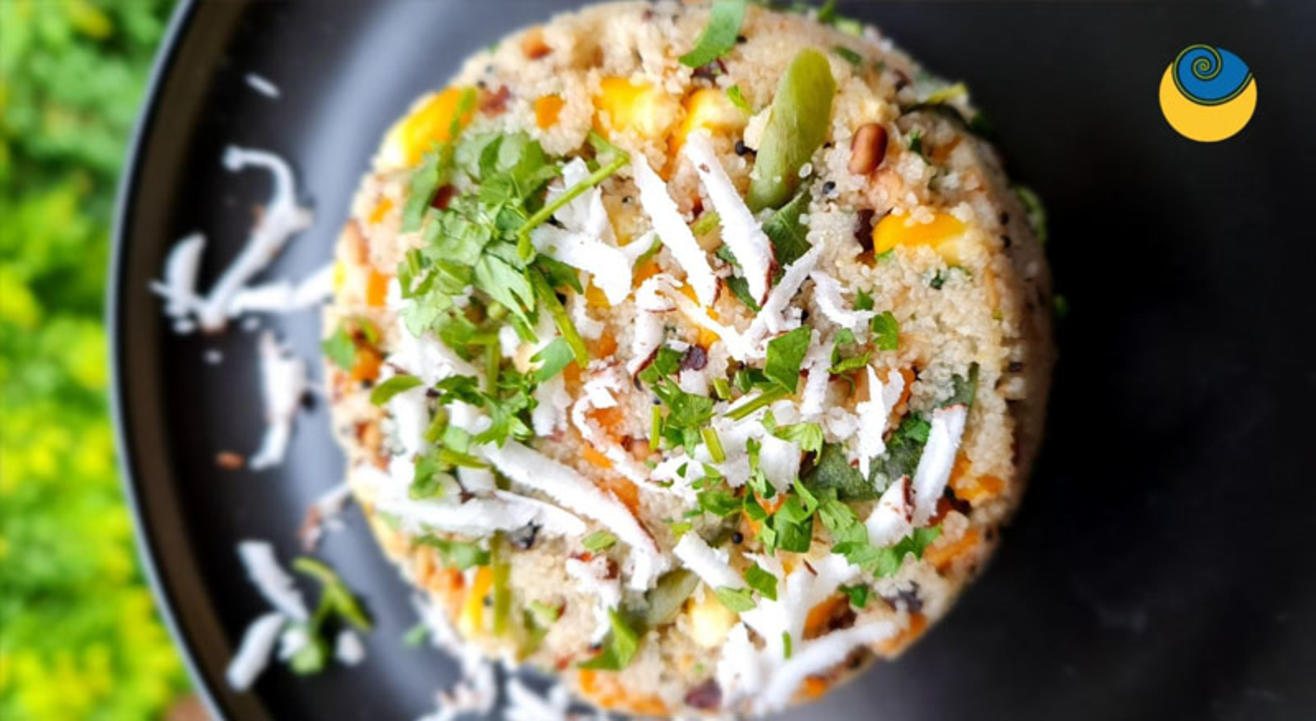 October 7 | 6PM - October 21 | 8PM
Event Guide
For Age(s)
Family Friendly
Invite your friends
and enjoy a shared experience
October 7 | 6PM - October 21 | 8PM
Event Guide
For Age(s)
Family Friendly
Invite your friends
and enjoy a shared experience
Event Guide
For Age(s)
Family Friendly
Invite your friends
and enjoy a shared experience
Millets are great for every season and for a reason! Take some time out to invite the goodness of millets into your homes. It will not only enhance the health of your family, but will also be super in taste and texture as millets are pretty wholesome.
So in this special 21-day series, you will get to know everything you need to know about millets!
1st session – A talk in English on the theory of millets, why millets, all about gluten, discussion on types of millets (major and minor millets), how to store millets, making your own flour and special techniques to use millets with demo.
2nd & 3rd sessions – Recipes, doubt clearing and demo as required. We will also cover how to eat millet on a daily basis, which millet is apt for making appropriate dishes, how to manage while travelling and other health tips.
Over the course of the program, we'll provide approximately 30-40 different recipes at intervals, including ideas for breakfast, lunch, dinner, appetizers, soups, salads, snacks, desserts and more. You'll be encouraged to try these recipes out during the week to put your newfound knowledge into practice.
Active participation is essential for those who enrol, as we'll be facilitating a WhatsApp group for continuous support throughout the program, ensuring that all participants make a smooth transition into the world of millets.
Attending a live session will give you maximum benefits. Recording for every session will be available for 2 days to all the participants.
Testimonials
It was a very informative workshop with lots of practical tips and methods about how to include millets in our daily diet. The practical demonstration sessions were also good and so was the support through WhatsApp group for all queries. Thank you for this brilliant workshop.
~ Dr. Anuja Pethe
The meticulous guidance of the facilitators and their understanding and encouraging support has enthused me to be a millet lover. This was my best culinary journey experience and I will pursue it with great enthusiasm.
~ Minnie Mathan
Each session was comprehensively designed, delivering a well packaged knowledge on Millets.
~ Rashmi Varshney
Dates:
Session 1, 2 & 3: Saturdays – 7th, 14th and 21st October 2023
Time: 6:00 PM – 8:00 PM IST (for all 3 sessions)
Contribution: Rs. 4000/- + 18% GST (This program is limited to 30 participants only)
How to Register for the Event:
If you are here for the first time, please Sign Up to create your account.
If you already have an account, please Log Into your account.
Please read the following details carefully
Registrations will close an hour before the event starts.
As soon as you register, you will receive our confirmation mail.
If you do not see this, please check your promotion/spam folder and white list our address to avoid missing future mails by dragging it into your Primary mailbox and adding us to your contact list
One day before the program, you will be added to a WhatsApp group and all further details/Zoom links will be shared there.
The recording links will be available to you for a limited time of 48 hours after each live Zoom session
For any queries contact office@sharan-india.org or call/WhatsApp +91 9769117747 or call +91 7499417038
There is no recording available to purchase for this event.
Cancellation:
Cancellation 24 hours before the event attracts full refund. No refund for cancellation on the day of the event.
October 7 | 6PM - October 21 | 8PM
Event Guide
For Age(s)
Family Friendly
Invite your friends
and enjoy a shared experience