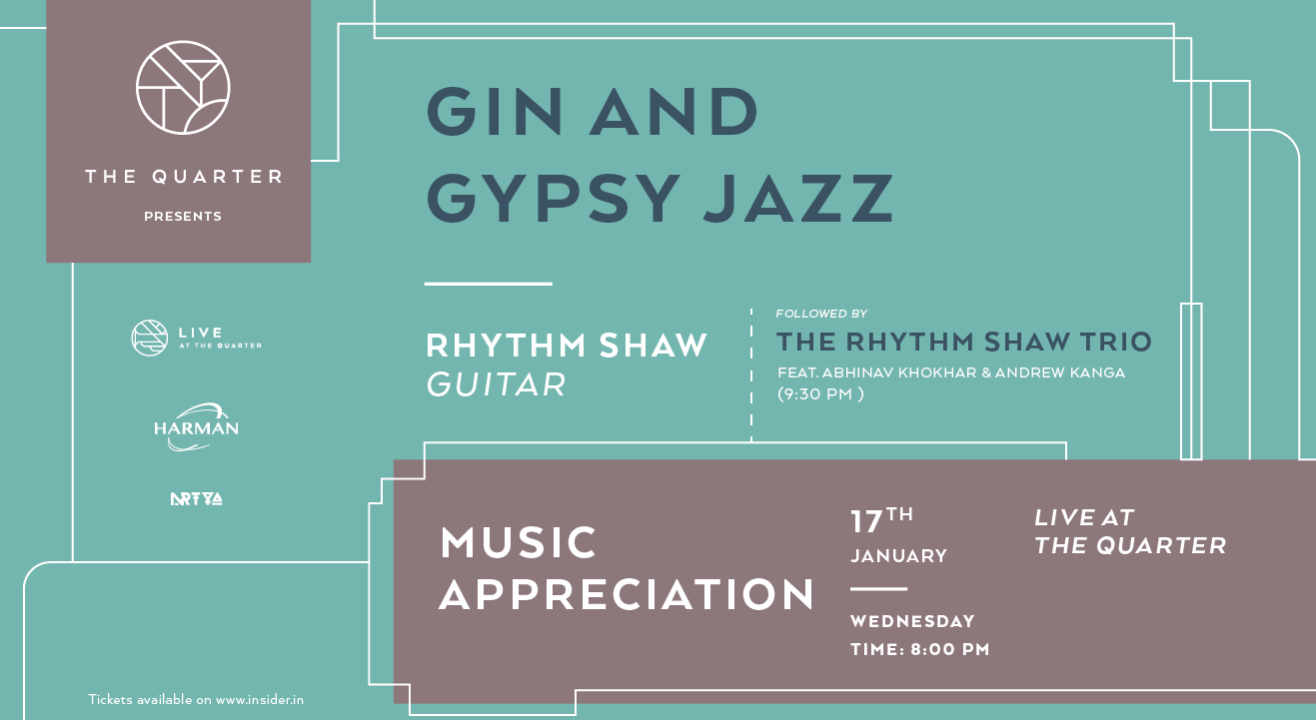 Music
Gin & Gypsy Jazz at The Quarter
About
Hailed as a child prodigy at the age of 8, Rhythm Shaw's guitar chops can leave those watching amazed. The 21-year-old guitarist has shared the stage with music stalwarts like composer A R Rahman and drummer Ranjit Barot. This evening he will talk about the influences of Gypsy Jazz as well as perform this genre with his unparalleled dexterity on guitar. The ticket includes one complimentary gin cocktail.
Followed by a performance by The Rhythm Shaw Trio feat. Abhinav Khokhar & Andrew Kanga playing some gypsy jazz tunes for the audience.
The Quarter comprises four distinct venues situated at the iconic Royal Opera House. Live At The Quarter (a live music venue), Drink at The Quarter (a cocktail bar), Café at The Quarter (an all-day café), and Dine at The Quarter (an al-fresco restaurant).
Venue
The Quarter
Royal Opera House, Mathew Rd, Opera House, Girgaon, Opera House, Girgaon, Mumbai, Maharashtra 400004, India