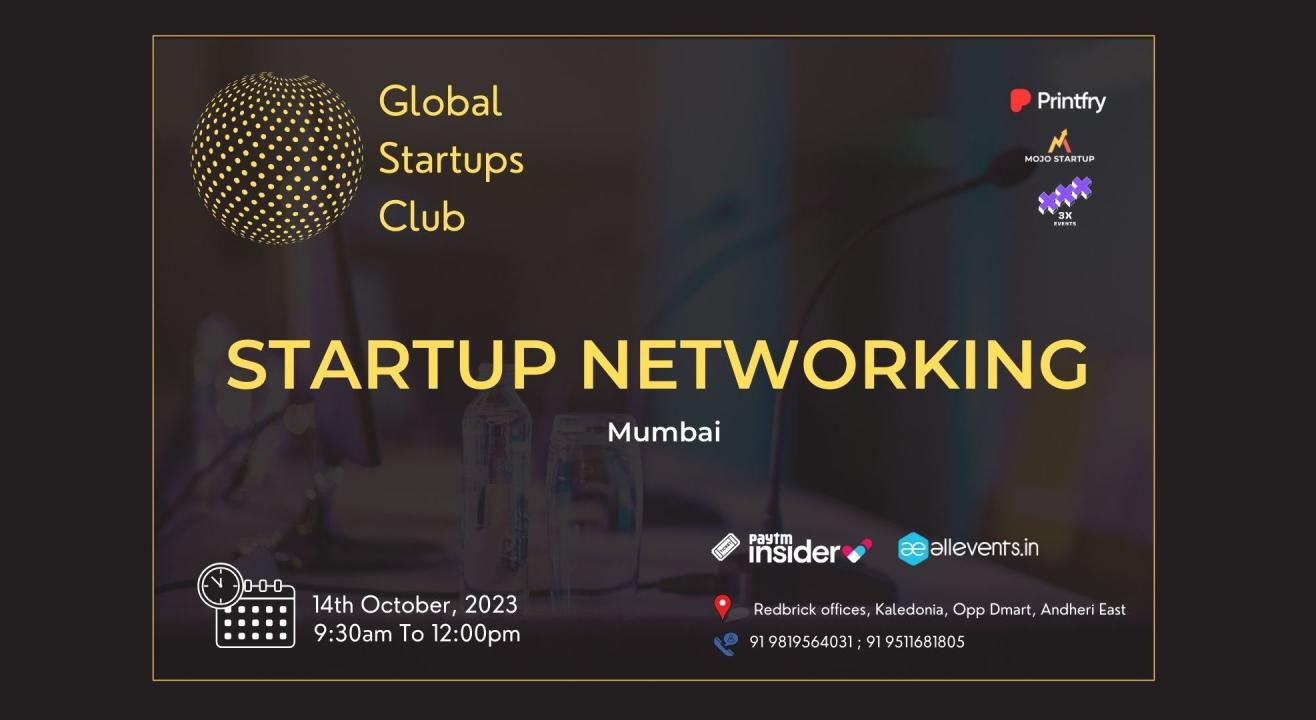 GLOBAL STARTUPS CLUB l STARTUP NETWORKING
Redbrick Offices - Kaledonia, Mumbai
Invite your friends
and enjoy a shared experience
GLOBAL STARTUPS CLUB l STARTUP NETWORKING
Redbrick Offices - Kaledonia, Mumbai
Invite your friends
and enjoy a shared experience
Invite your friends
and enjoy a shared experience
GLOBAL STARTUPS CLUB l STARTUP NETWORKING
Innovate. Network. Execute.
WHAT YOU GAIN FROM THE MEET?
Networking access
45 sec Elevator Pitch for Startups
Power networking workshop
Challenges of 1st round of Funding
Tea/Coffee + Cookies (Refreshments)
Introducing Global Startups Club - a networking hub & community that will meet once a month over tea & coffee and also in collaboration with Printfry.Our mission is to bring together talented founders, experts, consultants, influential leaders and startup professionals. Business community will come together for a well curated agenda driven 2.5 hrs offline meet, showcasing their businesses.
The club will hold its meetings once a month where you can meetup and improve your network and business prospects. The Eco-system consists of Founders VCs Directors Power Networkers and Consultants connecting with each other.
The meeting is going to happen on October 14 2023 on Saturday at Redbrick Offices - Kaledonia, 1st Floor, Sahar Rd, Andheri East, Mumbai, Maharashtra 400069 from 9:30AM to 12:30PM. The fees for the meeting are INR 475 only. You can join as a member soon after that!
For Partnerships Sponsorships Ticketing queries:
Support: +91 9819564031 | 9511681805 |
#globalstartupsclub #event #networking #Mumbai #founders #startups
Redbrick Offices - Kaledonia
Kaledonia, 1st Floor, Sahar Rd, Andheri East, Mumbai, Maharashtra 400069
GET DIRECTIONS
GLOBAL STARTUPS CLUB l STARTUP NETWORKING
Redbrick Offices - Kaledonia, Mumbai
Invite your friends
and enjoy a shared experience