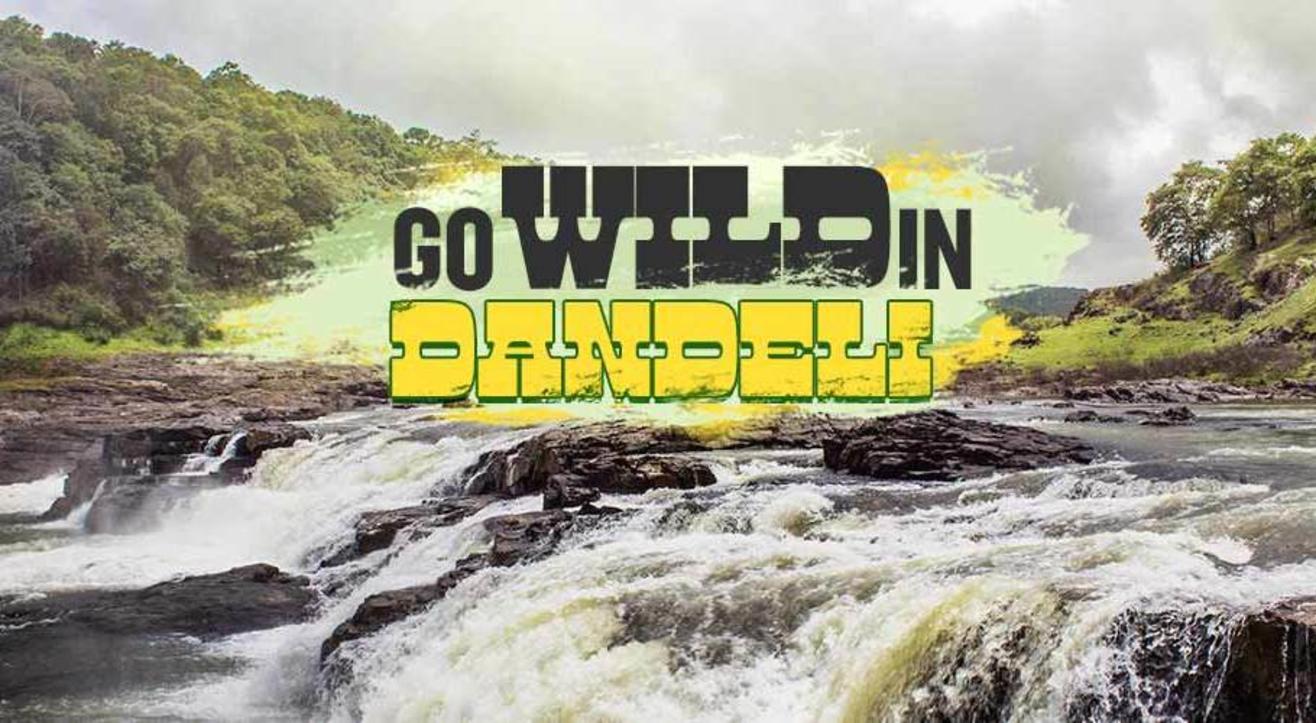 Adventure
Go Wild In Dandeli | Rafting,Camping,Wildlife | Namma Trip
4,299 (Inclusive of all taxes)
About
Head out for this adventurous trip to Dandeli from Bangalore and indulge in an array of activities. Experience the fun and thrill as you try river rafting and raft through the currents. Enjoy kayaking and coracle boat ride in the crystal clear waters. Delight in a quick bath while exploring the natural Jacuzzi in the river Kali and spot some crocodile.
These are only choices from a 1000 different adventures you can take part in when you are in this beautiful Jungle.
Camp in comfortable tents, indulge in good food and embark on a trek to Dandelions landscape. Delight in the different wildlife around the lush forests and enjoy a lively bonfire during the starry night. Embark on serene nature walks to explore all that Dandeli has to offer you and your cameras.
Dandeli is a Wildlife sanctuary which is very calm and peaceful which adds as a stress buster when you're here away from the city. At a distance of 462 km from Bangalore, Dandeli is a picturesque town on the banks of the River Kali in Uttara Kannada district of Karnataka
ITINERARY
DAY 0
09:00 PM We will pick you up from various designated spots in Bangalore and we'll start our overnight Journey to Dandeli
DAY 1
06:00 AM Reach our campsite early in the morning,freshen up, load up on some breakfast and get ready for a Day Filled with adventure.
09:30 AM Hike through the Jungles of Dandeli, Witness Syntheri Rocks in the middle of Dandeli Wildlife Sanctuary
01:30 PM Back to the campsite for lunch and onto the next Adventure
02:30 PM Visit the famous Kali River for the must-do experience when in Dandeli, River Rafting
05:30 PM Visit Sun Set Point at Dandeli Back Waters on the way back, relax and unwind for some time and enjoy the breathtaking sunset
08:00 PM Reach campsite where delicious dinner will be served. We'll have a campfire,you can enjoy with some music and good food
11:00 PM When you've had enough of the day, you can rest in your tents or rooms provided, If you want to keep going at it all night,be our guest
DAY 2
06:00 AM Wake up early and get ready for a sunrise hike and get cozy with nature
09:00 AM Eat breakfast and keep your belongings packed.
11.00 AM Explore Dandeli town. Visit a crocodile breeding farm, Crocodile Park
03:00 PM Eat lunch at the campsite and laze around for a while
05:00 PM Visit Supa Dam or Sykes Point for sunset. Witness some breathtaking views and when we are done we will start our journey back to Bangalore
08.00 PM Eat dinner on the way back and reach Bangalore early hours of Monday
INCLUSIONS & EXCLUSIONS
What's Included
Transportation (from/to Bangalore)
Breakfast on both days
Lunch on both days
Dinner Day 1
Accommodation in Tents or Dormitory on a sharing basis at our very well maintained campsite.
Coracle Rides
Boating
Kayaking
Jacuzzi Bath
Campfire*
Tickets and entry charges to all locations
Trek Leads from Namma Trip
What's NOT included
River Rafting (Add-on can be purchased during check out. Rs.450 for 60 mins of rafting)
Other on Demand Water Activities like Zip Lining,Water Zorbing..
Dinner on Day 2
Any Personal Expenses
Any kind of Insurance
Anything not mentioned in inclusions.
Things to Carry
Comfortable clothes. Enough for all days of the adventure. Make sure to carry extra pairs of clothes because you will get drenched in most of the water activities that you take part in.
Good Shoes and Flip Flops
Portable Chargers, Speakers
Water bottles, energy bars and drinks.
Sunscreen lotion or skin moisturiser.
Insect repellents
Caps/hats, goggles/sunglasses
Camera (if required) and basic medication (if any)
PICK UP/DROP POINTS
Silk Board
Banashankari TTMC
Nayandahalli Metro Station
Yeshwantpur - Trident Hyundai Car Showroom Opp. Taj Yeshwantpur


IMPORTANT NOTES
River Rafting can be purchased as an Add-On during check out for a price of Rs.450 for 60 mins of rafting.
Due to unavoidable circumstances,if rafting is not allowed,other water activities like Water Zorbing,zip lining will be provided.
Once you've booked your tickets, we will reach out to you and provide you with more information like exact pick up times, coach details and more.
Our facilities are neat and top notch but not luxurious.
BOOK YOUR TICKETS TODAY on INSIDER and EXPERIENCE DANDELI NAMMA STYLE