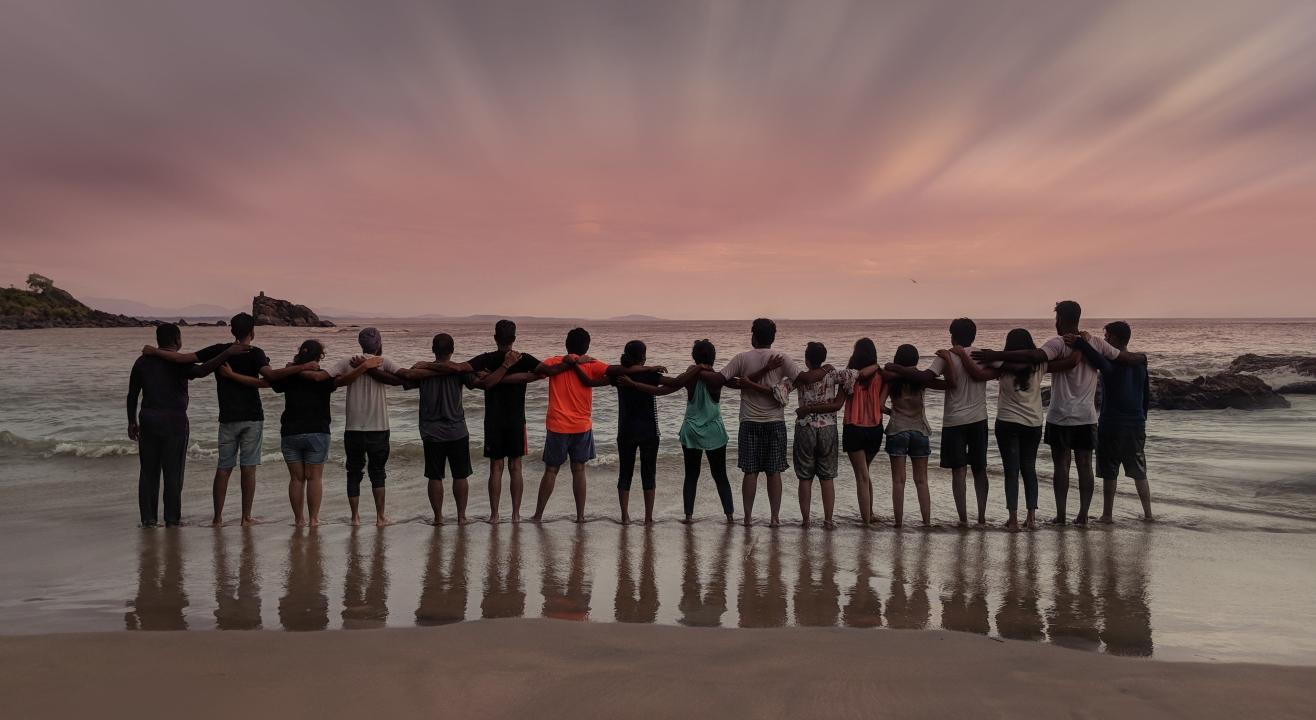 Gokarna beach trek with Safarnama
Invite your friends
and enjoy a shared experience
Invite your friends
and enjoy a shared experience
About the Event
Gokarna
Gokarna, is a very small tourist town centered around temples. It is known for its huge coastline and a number of beaches that have scenic rocky climbs. The beaches are pristine and hidden behind a frame of well-placed hillocks that trek enthusiasts are keen on trekking to hit the beaches. It is one of the hotspots for travelers, backpackers, beach bums and is a perfect weekend family getaway because of its unspoiled and rustic nature. The beach trek trail shows some of the scenic beaches and mesmerizing coastal stretches that one would not find on any other stretchy beaches.
The Gokarna main beach is in town and Kudle beach are west facing. Om beach, Half-moon Beach, Paradise Beach (also known as Full moon) and Belekan beach are south facing. The Gokarna beach forms the coast of the town and is followed by Main beach in northern direction while the other four beaches lie to the south. The town is popular among Hindu pilgrims as Gokarna has one of the few Shiva's holy temples with what is claimed to be original image of the god. Journey starts from Gokarna beach itself. Among the other beaches, Kudle beach is the most well-known and popular one. The trekker will get to trek up and down through the rocky beaches like Kudle beach, Paradise beach, Om beach, Half Moon beach, a desert beach called the Nirvana Beach and more. Resting for a bit at each beach spot, lets' the trekker explores the surrounding areas of the beach. Om beach for instance has rocks shaped in the 'Om' pattern. The beach also has a cliff climb called the Shiva Climb that lets one in on a panoramic sunset view.
According to Hindu mythology, the name Gokarna, means cow's ear (go=cow karna=ear) in Sanskrit. It is believed that Lord Shiva emerged from the ear of a cow (Prithvi, the Mother Earth) here. It is at the ear-shaped confluence of two rivers Gangavali and Aghanashini. According to Mr. Akbarli, it is combination of Goa and Karnataka as it is near the Goa Karnataka border. The Town is located in the northern-coastal region of Karnataka which is about 518 KMs from Bangalore.
Gokarna is a place where nature and manmade structures blend into each other. It will be injustice not to say it is a combination of serenity, calmness and peace. The drive up the winding path that leads to Gokarna is scenic, with the Rocky Mountains and Western Ghats on one side and the Arabian Sea on the other. Gokarna experiences the southwest monsoon from June to August, following which the weather becomes dry and sunny. The best time to visit Gokarna is from October until March when the weather is warm and pleasant. The topography is soothing and oozes of beauty in every bit. It's best kept secret of Karnataka's coastline.
Detailed Itinerary
Day 1:
Get picked up on Friday night from different spots at different time and begin your overnight journey to Kodachadri.
07:15 PM: Baroda Bank, Koramangala or
08:00 PM: New Shanti Nagar hotel
08:30 PM: (Hard rock café) MG road at 8:30 PM
The next morning, you will reach the homestays where you can freshen up and have breakfast
Start trekking from Paradise Beach
Paradise beach also known as Full Moon beach is wrapped in total strange excellence It's an outright heaven! It's an exceptionally rough shoreline, with sand in the middle. Waves are extremely solid, and it is very dangerous to go out far into the ocean. Crude and immaculate, the shoreline is far from all the hustle. The beach can solely be reached by boat or by trekking through the forest. It is awesome for sunbathing and swimming Leisure, warmth, and beauty. Paradise Beach can be described as beauty at its best.
Half Moon Beach (Meal option available here)
From paradise beach we'll be trekking through the coast to Half-Moon beach. Half-moon beach is so named on the grounds that the shape looks like that of a half-moon. Isolated by a precipice from Om Beach, Half Moon Beach offers stunning perspectives of the ocean. Spotted with average Indian style town hovels or shacks, the shoreline is the ideal spot for unwinding and relaxation. With umpteen hammocks set amidst trees, you have an astonishing spot amidst nature. Prevalent exercises like Volleyball, Paintball, Paddle boats etc. are available here. They serve the most astounding sustenance at super low expenses!
From Half Moon beach to Om beach.
Om beach is situated at a separation of roughly 8 km from the town of Gokarna. Two semi-bow shapes that combine taking after the image 'OM' is the explanation for the name of the shoreline.
Dolphin view point, Sun Set Point and Om Beach
From Om beach, we will be trekking through little timberland to the perfect sun set point along with a stop at dolphin view point.
Reach Kudle beach through a picturesque route. A white sandy beach circumscribed by palm trees, Kudle beach is completely ravishing. Beach is known for its style of ocean food. There is an assortment of ocean depths accessible which are cooked in their local style. As the beach is a loved destination place for foreigners, the local vendors likewise provide some foreign dishes in Indian style. We suggest you should try pan cakes definitely.
Gokarna Beach and back to Homestay.
Kudle beach we will trek to Gokarna beach and after that to Campsite. Gokarna beach is one of the five beaches with no dearth of beautiful magnificence. bound by rough mountains and the Western Ghats on one side and the Arabian Sea on the other. The beach is serene and a most loved among explorers.
Have dinner and get ready for bon-fire. Make friends for forever and enjoy.
Retire for the day with relaxed soul.
Day 2:
Have an early breakfast and pack up to leave for Bangalore.
Visit to Historic Mirjan Fort followed by have self-sponsored lunch.
Situated on the banks of River Aghanashini, Mirjan Fort spreads out over an area of 4.1 hectares (10 acres) is a royal reminder of our glorious history. Known for its architectural elegance, landmark of extraordinary historical interest, the fort is also believed to be a site for many past battles in 16th and 17th Century and was functional till 1785. Later, British captured this fortress and utilized it for their armoury. The fort has four entrances (one primary and three backup doorways) and numerous wells, which are interlinked with access channels leading to the circular moat (used as a defence measure to secure the fort) that completely encompassed the stronghold and leading to the canal works outside the fort's limits. The splendid fort truly gives the impression of a fairy-tale castle all covered with grass and overgrowth.
It is trusted that Ravan brought Aatmalinga of Lord Shiva linga here. Which he couldn't lift back and from the point, the linga made Gokarna as its home. It is famous pilgrim place for Shiva worshipers.
Wind up the tour after you get dropped back.
MANDATORY THING TO CARRY
Two liters of water bottles
Rain coat (if in case it rains)
A torch
A cap / Sunglasses to avoid direct Sun
Personal medical kit / Medications (if any)
Good Traction Shoes
Toiletries
Extra trousers and inner-wears
WEAR
Cargo/track pants -2
T-shirt -2
Shoes, Socks
Personal medication kit
Sunscreen
Rain Coat
Stay
Beach Side Tented Accommodation
Meal
Other Inclusions
Trekking through different Beaches
Sunset and Sun rise point
Dolphin view point
Visit to Shiva Temple
Visit to Mirjan Fort
Campfire
Lots and lots of FUN.
Transport
Pick up and drop from Bangalore in a vehicle and the type of vehicle depends on the size of group