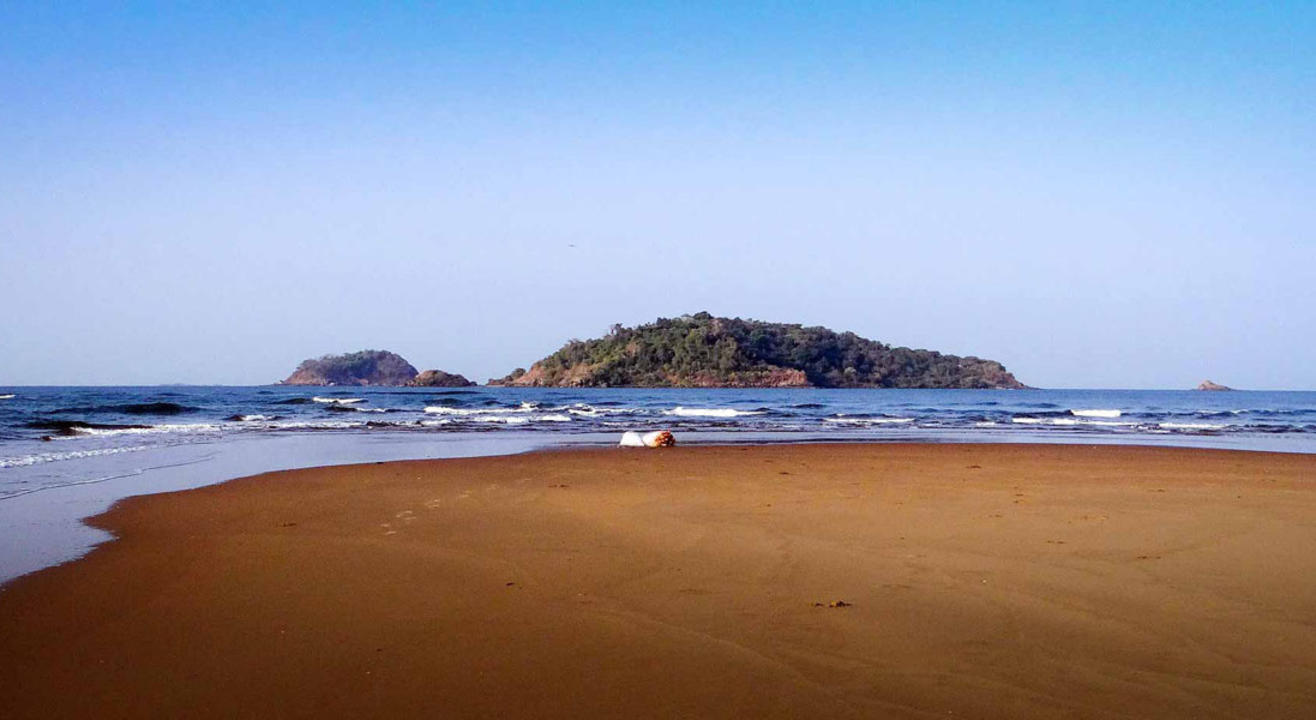 Experiences
Gokarna Karwar – Wander the Beach Gods | Planned the Unplanned
About
Plan The Unplanned presents Gokarna and Karwar !!
Gokarna, a temple town about 484 km's from Bangalore, is on the Western coast of India. Located in the Kumta taluk of Uttara Karnataka, the main deity is Lord Shiva, also known as Mahabhaleshwara. This temple houses what is believed to be an original image of Lord Shiva's lingam (Atmalinga).
If you wish to experience the thrill of trekking with a difference Plan the Unplanned presents you a beach trek in Gokarna. Gokarna has several beaches and the trekking trail is popularly known as "Golden Trail". The trek begins from the Belekhan Village and ends at Kudle Beach. You would be walking along the beach side, climbing the boulders and crossing several beaches like Paradise, Half Moon Beach and more. So what are you waiting for, just get a beach trek strike off your bucket list and cherish wonderful memories with us forever?
Karwar is the headquarter of Uttara Kannada district in the Southern western coast of India. It is situated between Sahyadri evergreen forest in east, blue Arabian Sea to the west, towards south, ends with harbour and North the beautiful Kali river. It is one of the green city of India with eco-tourism. Hills has created a natural harbour with protection against wind and sea tides naturally.
Karwar is known for its clear blue beaches, calmness, and Islands. A boat ride to Elephant Island, Turtle Island and Lighthouse Island is the best in Karwar. Our resort is situated in Majali which is around 2 km from Sadashivgad fort. Major attractions in Karwar are Rabindranath Tagore Beach, INS Chapal Museum, Aquarium, Sadashivgad fort. A Trek to Flamingo Island and Tilmati Beach is the best walks you will ever have.
Karwar is the place where the legendary writer Late. Sri Rabindranath Tagore first penned his poems. He was greatly impressed by the beauty of Karwar, that he quoted Karwar to be the Kashmir of Karnataka.
Karwar is just another paradise where the Western ghats directly plunge into the Arabian sea looks like mountains and waters of Kashmir.
DAY 0
Leave from Bangalore at 7:00 PM

DAY 1 - Trek to:
Gokarna Beach
Kudle Beach
Om Beach
Meditation Rock
Half Moon Beach and Challenge
Paradise Beach
God's Own Beach

DAY 2
Have Breakfast in Gokarna Campsite at 8:00 AM
Leave to Karwar at 9
Reach Karwar Resort at 12 30 PM
Have Lunch
Boat ride to Elephant Island, Turtle Island and Lighthouse Island
Trek to Tilmati Beach
Reach back to Resort at 6 30 PM
Kayaking in the Resort
Campfire & Music
Dinner

DAY 3
Wake up at 6 AM
Have Breakfast
Explore Sadashivgad Fort, Aquarium , INS Chapal Museum, Rabindranatha Tagore Beach
Leave to Bangalore at 11 AM
Reach Bangalore around 11 PM

Transportation(Non-AC) to and fro from Bangalore
Sharing basis accommodation in tents (Gokarna) & rooms (Karwar)
Boat ride charges
( Veg Only ) 2 Breakfast, 1 lunch, 1 dinner
Experience that you gain
Entry fees to all places in Karwar
Third Day Lunch and 1 night Dinner (Gokarna)
Any kind of insurance
Personal Expense(snacks, mineral water etc)
Anything not included in the inclusions above
If you cancel trek/plan before 7 days: 95% refund will be provided. (Payment gateway charges will be deducted)
If you cancel trek/plan before 3-6 days: 50 % of the actual amount of the trek. (Payment gateway charges will be deducted)
48 hours before the trek/plan: No refund would be provided.

Plan The Unplanned is a travel start-up for adventure junkies and people who are always ready to pack their bags and hit the road. PTU started its journey in 2016, and has organized several treks in South India like Kodachadri and Tadiandamol, as well as places like Kheerganga up North. The team consists of spirited, enthusiastic youngsters who aim to get more people to explore the outdoors.