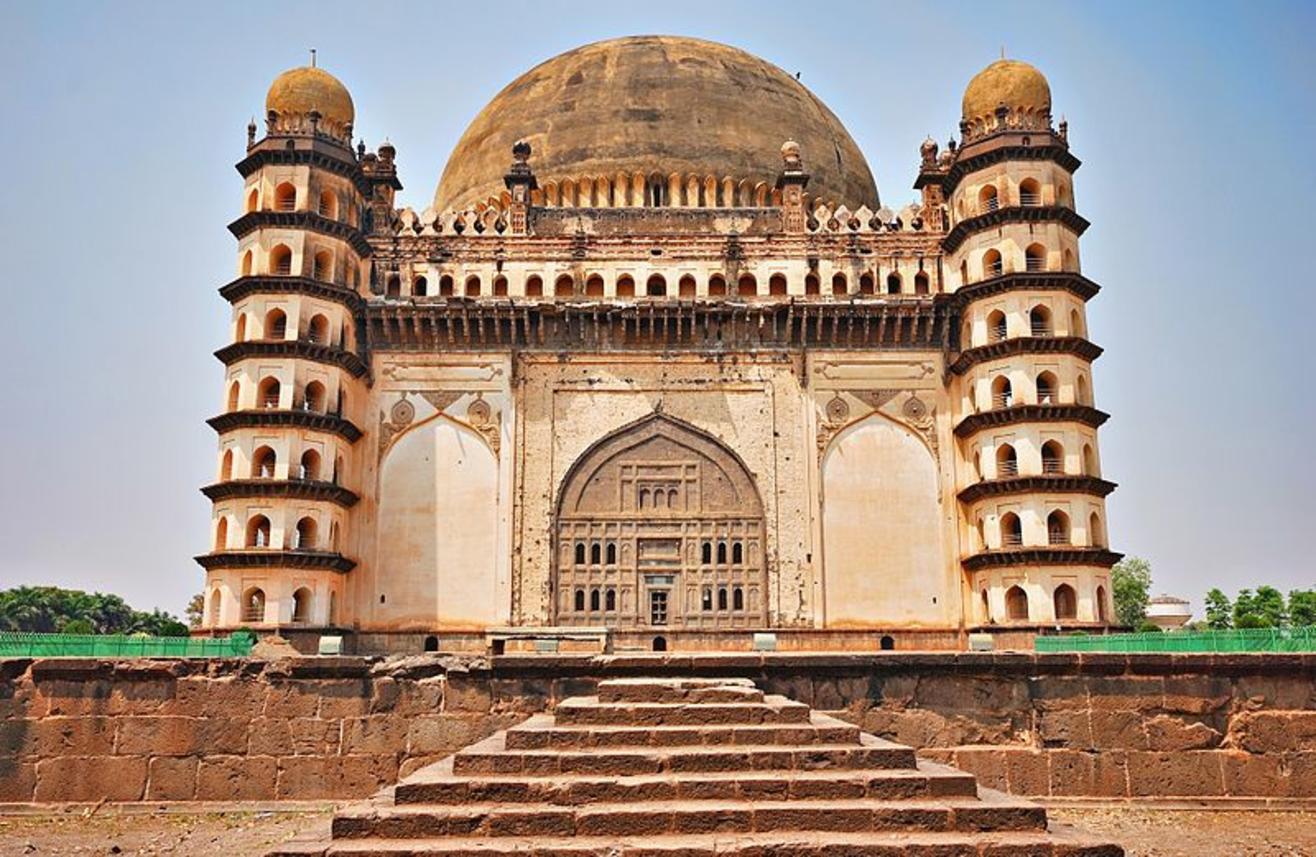 Monuments
Gol Gumbaz of Bijapur, Vijaypura
About
Famed for having one of the biggest domes in the world, the mausoleum was commissioned by the Shah himself with the intention of it being more spectacular than the tombs of any of the Shahs before him. Gol Gumbaz in Bijapur, Karnataka is a beautiful monument built as the tomb of
King Mohammed Adil Shah, his wives, mistress, daughter and grandson. Taking a good 30 years to complete, Gol Gumbaz is a testament to the grandeur of the Adil Shahi era.

The name Gol Gumbaz is derived from Gola Gummata which means circular dome. The architecture is quite remarkable with influences from both Indo-Islamic and Dravidian cultures. Gol Gumbaz is surrounded by a picturesque garden that also houses a dharamshala, a mosque and few other buildings. The grand structure is the pride of the town of Bijapur and is one of the biggest single-chamber buildings in the world.
When you enter the main chamber of the tomb make sure to look up so that you don't miss the beautiful design on the inside of the dome.
The four minarets that are part of the structure offer a stunning view of the town.
The museum near the monument is a great place to learn more about the history and culture of the place.
The garden is well-maintained and a must-see while you're there.
Bijapur City Bus Stand is the bus station in Bijapur. There are around 33 buses that run between Bangalore to Bijapur.
Bijapur Railway Station is only 4 minutes from Gol Gumbaz. If you are travelling from Bangalore then you can book Gol Gumbaz Express or Basava Express.
Belgaum Airport is the nearest airport. Air India operates flights from Bangalore to Belgaum after which you can hire a taxi to cover a 4-hour road journey from Belgaum to Bijapur.
Venue
Gol-Gumbaz, VIjayapura
Gol Gumbaz of Bijapur, Vijaypura, Jadar Galli, Vijayapura, Vijayapura, Karnataka, 586104
GET DIRECTIONS