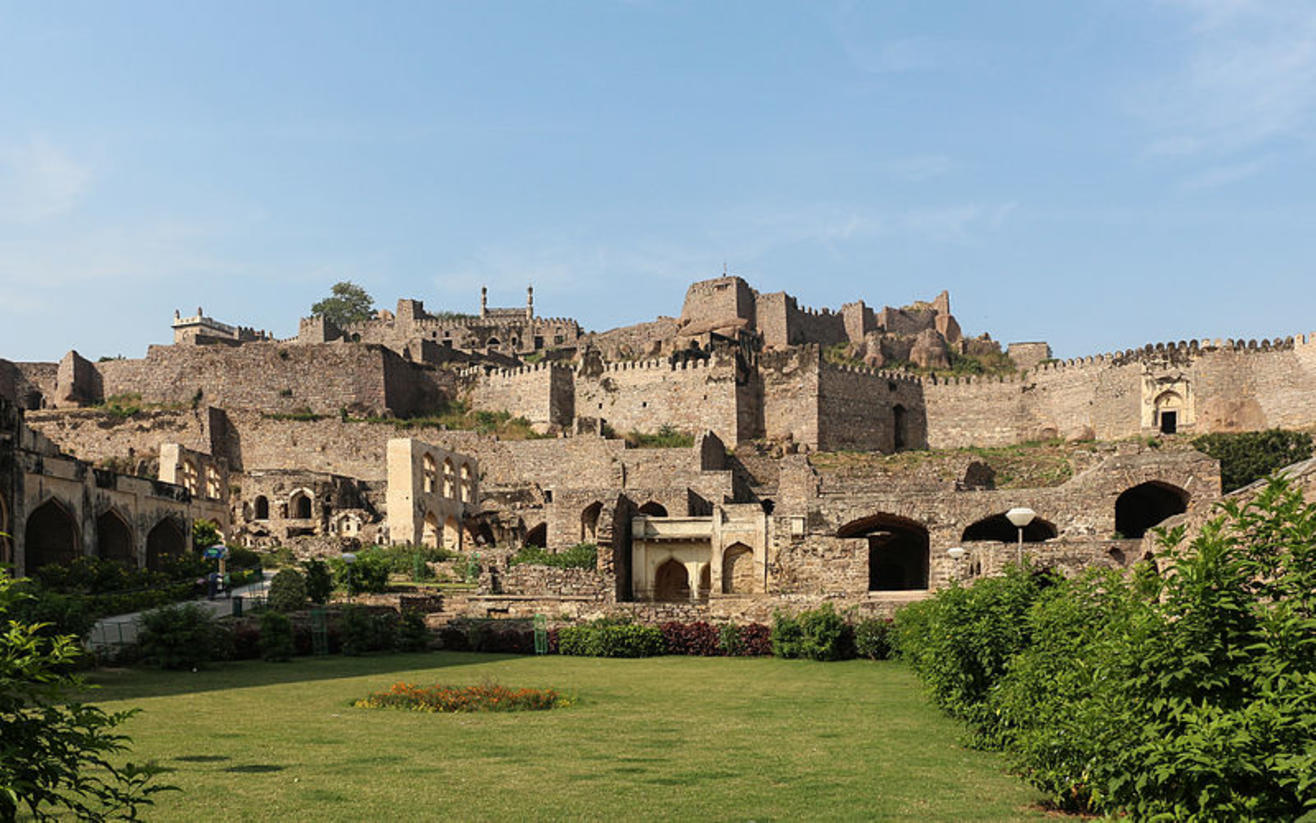 Monuments
Golconda Fort (Golla Konda), Hyderabad
About
The Golconda Fort is one of the most magnificent structures from Hyderabad - The City of Pearls. Legend has it that a shepherd found an idol in the area and soon after the king was informed about this, a mud fort was built around the idol. Thus, the name "Golla Konda" which meant Shepherd's Hill in Telugu. With about 8 mammoth gates, 87 bastions, and a circumference of over 7 km, the fort consists of an intricately designed palace, a mosque, and an armoury.
One of the most significant and marvellous features of this fortress is the excellent acoustics of the structure. Experience the special methods of communications used by the Nawabs in different locations of the fort, such as The Clapping Portico and Royal Courtroom. Keep an eye out for the pointed iron spikes on the gates, that were used to strengthen the fort's defence and make it impenetrable even against enemy elephant attacks.
The Sound and Light Show, performed in different languages at the Golconda Fort - is a major highlight that brings the legends of the fort to life.
The hand-sculpted idols of Ram, Sita and Lakshman by Ramadas from when he was imprisoned.
The Clapping portico and Bala Hissar clapping communication system
Qutub Shahi Tombs
Taramati Baradari.
The Hyderabad Deccan Railway Station (HYB), also known as Nampally Railway Station, at about 7 kilometres is the closest railway station to Golconda Fort.
The Golconda Bus Station is the nearest bus stop which is about a one minute walk from here.
The Rajiv Gandhi International Airport in Shamshabad caters to domestic and international traffic in the city. It is about 28 kilometres from Golconda and will take you approximately 45-50 minutes to get here.
Venue
Golkonda Fort
Golconda Fort (Golla Konda), Hyderabad, Khair Complex, Ibrahim Bagh, Hyderabad, Hyderabad, Telangana, 500008
GET DIRECTIONS